Today's Top Real Estate News
Provided by RISMedia News
09/21/2020
Make Your Family Room a Fun Room
September 21, 2020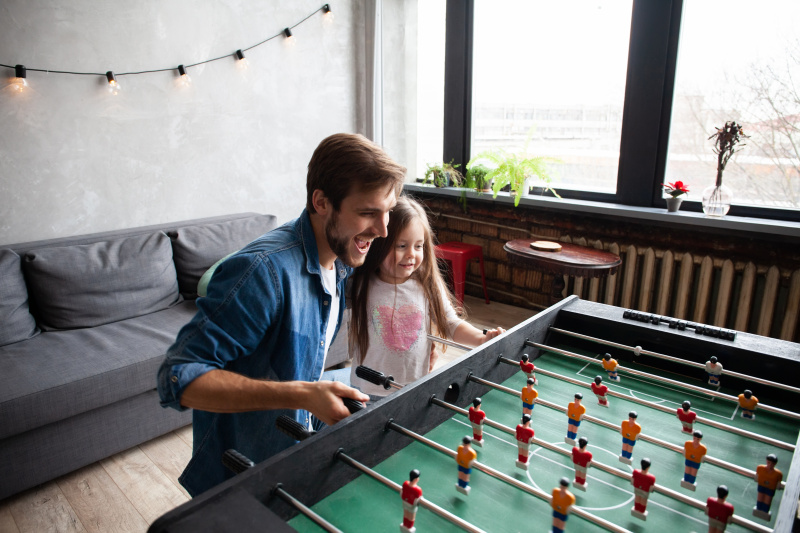 Family rooms are changing and becoming a more active space. A simple setup with a sofa and TV is fine, but if you really want your family to spend some quality time together, take your recreation room or refurbished basement to a new level with these ideas.
Home Theater
Movie nights at home can come close to replicating the movie theater experience—without having to leave home, waiting on long lines for popcorn or dealing with chatty audience members who kick your seat. If your family loves flicks, consider a giant screen, a projection system and stadium-seating.
Table Games
So much of what we do these days involves technology, but there are great joys to be taken by playing games that have been around for ages. A pool table is a great option, but it's a game that requires a lot of skill. Other, more fast-paced options include foosball, shuffleboard, air hockey or dome hockey. One thing to keep in mind, these games can get expensive, so be sure to pick one everyone in the family likes and will get lots of use.
Bring the Arcade Home
Pinball machines are an absolute blast. It's a game that's simple to play (if hard to master) for everyone in the family. Or perhaps you'd like a classic arcade video game like Space Invaders, Pac-Man, Galaga or Donkey Kong in your home. You can even find consoles that have multiple games.
Let the Music Play
Put the digital playlist aside and bring back classic ways to enjoy music. Jukebox machines are stylish and enhance the look of a family room while providing a fun way to listen to your favorite tunes. And vinyl records are back in vogue. Set up a turntable in your family room and have fun shopping for records. You can find lots of used disks at bargain prices at stores, yard sales and online.
And when you're done, you'll have a perfect space for family fun—and great parties as well.
Published with permission from RISMedia.
Are Energy Efficient Mortgages a Good Idea?
September 21, 2020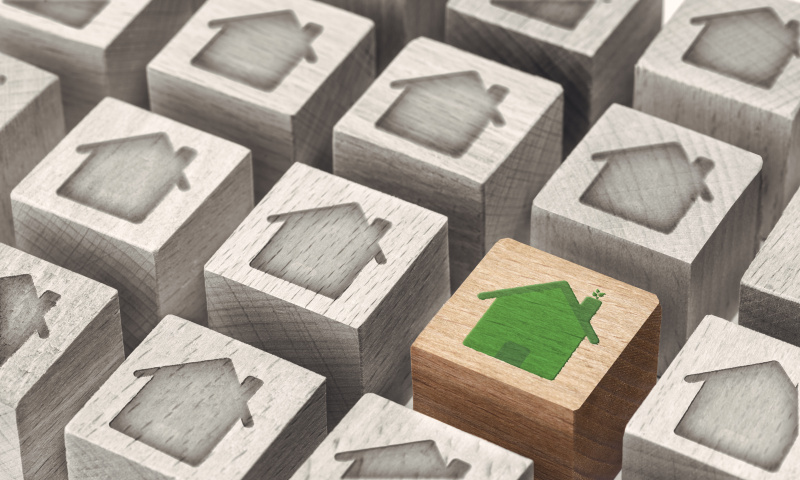 Anything that lets you save money on a mortgage is probably a good idea, as long as there are no strings or hidden fees attached.
That's why ever since energy efficient mortgages (EEM) were introduced in 1992, thousands of homeowners have saved money on utility bills simply by financing the cost of adding energy efficiency features to their homes.
An energy efficient mortgage is easy to use, federally recognized and can be applied to most home mortgages—plus it is available whether you are buying, selling, refinancing or remodeling your home. Homeowners with lower utility bills will have more money in their pockets each month and can even afford to allocate a larger portion of their income to housing expenses.
Additionally, the money can be used to finance energy improvements to make an older home more efficient, comfortable and affordable, which increases the potential resale of the home.
A laundry list of upgrades includes replacing windows or doors, installing solar technologies or replacing older heating systems, cooling systems and lighting with a more environmentally friendly solution.
For people buying a home who want to take advantage of the program, the FHA requires that you make at least a 3.5 percent cash investment on the property based on the sale price, and all work must begin within 90 days of closing. The total amount of your mortgage is based on the value of your home plus the projected cost of energy-efficient improvements.
Another EEM option is for the lender to allow higher qualifying ratios for borrowers who will occupy a property meeting certain standards for energy efficiency. When the home has been built or retrofitted in conformance with the International Energy Conservation Code (IECC) standards for 2000 or later, then the lender may "stretch" the borrower's qualifying ratios.
Benefits derived from the EEM will vary from one house to another and your lender will be your best source of information on what EEM benefits you may obtain.
Published with permission from RISMedia.
Moving? Plan Ahead to Make It Stress-Free
September 21, 2020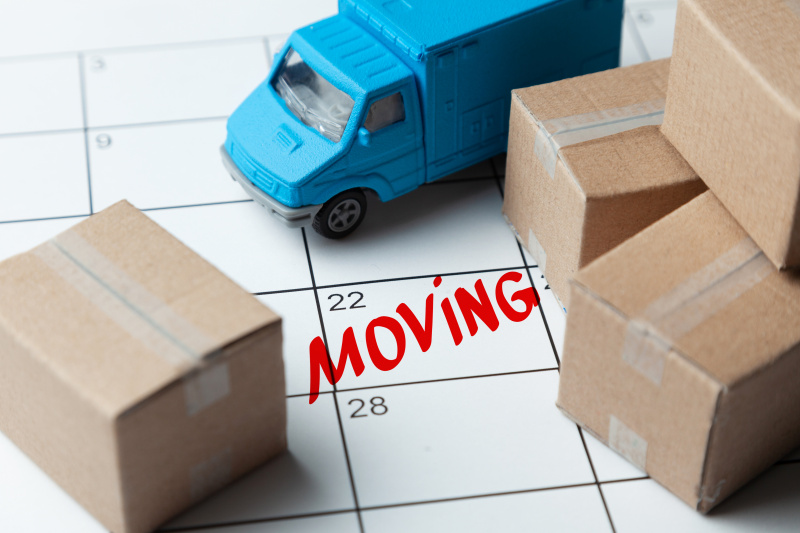 The real estate market is hot, hot, hot. If you are among the many American families relocating to a new home, organization is key. Professional movers offer week-by-week tips to help make your move hassle-free.
Six to eight weeks before the move - Make a list of what you will keep, sell or donate. Plan a garage sale and/or schedule a donation pick-up. Notify schools and/or medical providers. Begin buying or collecting moving boxes, tape, markers and bubble wrap. If you will be using a mover, start getting quotes.
Four to six weeks out - If you are moving from a rental, notify your landlord. If you will be doing your own packing, start packing non-essentials, such as extra linens, dishes and glassware. Notify utilities to start the process of closing out service at your old address and starting at your new one.
Three weeks out - Strategize food-use. Plan to deplete your pantry and freezer so you will need to move as little food as possible. Complete change-of-address forms for the post office, credit card companies and banks. Order new checks and address labels. If your home and/or car are insured, arrange to transfer coverage to your new residence.
Two weeks out - If you are doing your own packing, get serious. Box up everything but the bare essentials and be sure everything is labeled, not just with contents, but the room where it's to be unloaded. Keep valuables, like jewelry or important papers, in a safe place so you can transfer them yourself.
One week out - If your old place or your new home needs thorough cleaning, make arrangements for it. Properly dispose of anything that should not be moved, such as old paint, gasoline or propane.
Five days before the move - Confirm the date and time of your move with your moving company. Pack an essentials kit with medicines and any other items you will need when you arrive at your new home
The day before moving - Clear and clean out the fridge, freezer and pantry. Put all items you will be transporting in one place.
On moving day - Point out anything fragile to your movers. Be there as the truck is loaded. Sign the bill of lading when you are satisfied that all is accounted for. Do a final sweep of your home, checking every room, cabinet and closet.
Published with permission from RISMedia.
Wallpaper Makes a Comeback—Big Time!
September 18, 2020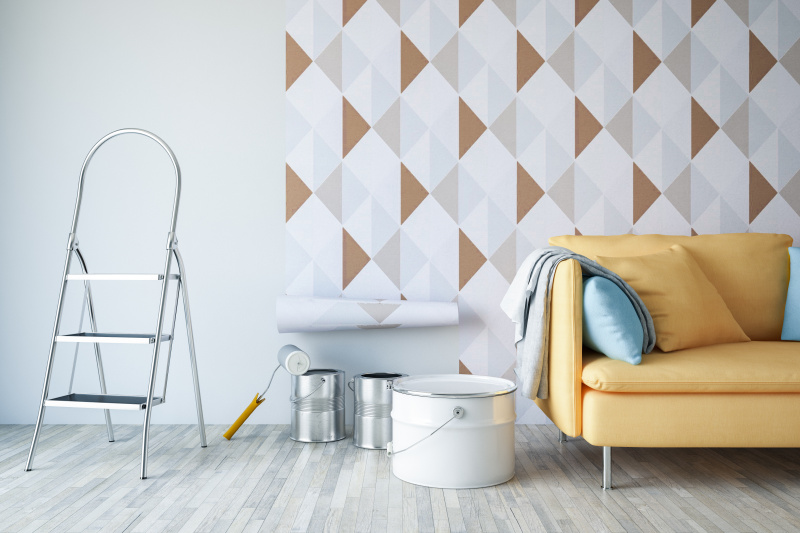 Johnny Depp's bathroom goes wild with an African inspired animal design wallpaper. And the walls of supermodel Kate Moss's lavish home are covered with custom de Gournay wallpapers, some in designs she helped create.
Clearly, these are not your Grandma's wallpapers. They are part of today's amazing collections that can cost hundreds of dollars per roll. But make no mistake, wallpaper is making a comeback and it just may have a place in your décor.
Wallpaper is being used in bold patterns to accent one wall or add personality to an entire room. It's being used in solid hues to add texture as well as color, and it's being used in complementary two-pattern panels to create a DIY headboard in the bedroom.
At an average of $1 - $4 per square foot, with about 35 square feet per roll, wallpaper is more costly than paint—and unless you're a DIYer, it can cost a few hundred dollars to install. But, say decorators, it offers a freedom of expression that is nearly impossible to achieve with paint.
Among the most popular types of wallpaper are:
Vinyl papers: The most popular option due to its versatility in design, it is easy to install, easy to remove and easy to clean, making it great for kitchens, bathrooms and kids' rooms.
Vinyl coated fabric: A popular choice because of its natural feel and texture, it's a durable choice for a sitting room or dining room where texture is a design element.
Non-woven papers: Completely vinyl free, this option is a great choice if you're environmentally sensitive. It's also washable and breathable, easy to install and remove, and available in a wealth of designs.
While there are hundreds, if not thousands of patterns to choose from, decorators suggest beginning by noting the mood you want to create in a room; a damask or floral in muted, pastels for a romantic mood, a bold geometric or larger-scale floral for a contemporary/fashion forward look.
Unless you hire a contractor to do it for you, you will need to measure carefully before ordering your wallpaper—and it's a good idea to order an extra roll. The rule of thumb is to measure each wall and multiply the width by the height of each wall in feet. Then add all the measurements to yield the total square footage and deduct for windows, doors and other large openings.
Published with permission from RISMedia.
5 Ways to Utilize Your Basement
September 18, 2020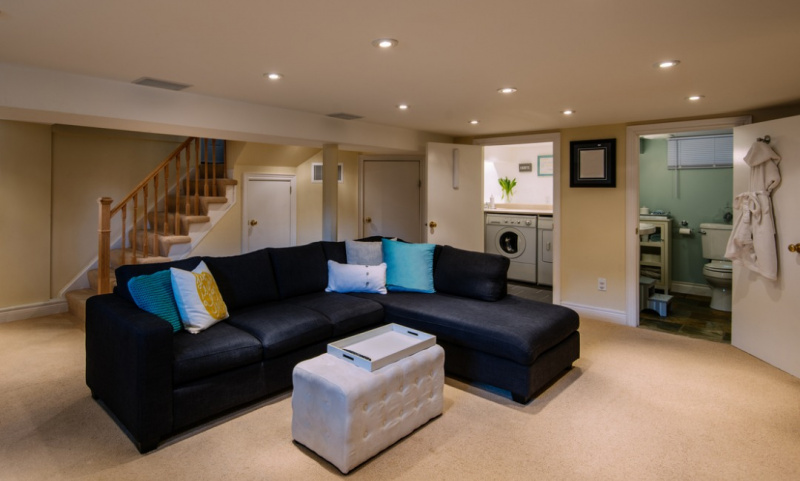 If your home has a basement, there are many things you can do to make use of the extra space. From simple storage to a functional living space, finished or unfinished, the possibilities are endless.
Here are five ways you can utilize your basement.
Apartment
Whether your basement is already finished or you plan to remodel, turning the space into a guest or in-law apartment combines functionality and value in your home. Include a full kitchen or a kitchenette, as well as a bathroom. If possible, a separate entrance would be ideal, especially if you plan to rent it out, which can help cover mortgage payments or other home expenses.
Game Room
Adding an air hockey table, foosball table or other games is a great way to make use of this space. Create a pool room with comfortable seating and a bar for a fun and luxurious place to relax. Bring in classic arcade-style games, like PacMan or a pinball machine, for a nostalgic and kid-friendly hang out.
Den
If you're looking to create more of a family space, a den is a great choice. Dedicate this to your family as a space where you can come together, relax and bond. Add a projector for movie nights and a stack of board games for a family night in. Even use your den to host parties, watch big sporting events or celebrate holidays without taking over the main living area upstairs.
Studio
Are you or someone in your family an artist or musician? If so, you can turn your basement into a studio. Bring in whatever materials you may need, from easels and paint to recording equipment and soundproof walls. With this private space, you can dedicate yourself to your art whether it's a career or just a hobby.
Storage
Of course, if you decide to skip the renovations or remodels, you can still utilize this space. Store your holiday decorations, seasonal items, spare linens, personal items and so much more in an easily accessible room. Your basement can also be home to your washer and dryer or even a spare refrigerator or freezer to hold extra food and drinks. And if you host parties or holidays often, you can keep spare tables, chairs, platters and more without feeling overwhelmed in your main living space and keeping your garage clear.
Published with permission from RISMedia.
Why You Should Consider Getting a Home Warranty in Addition to Homeowners Insurance
September 18, 2020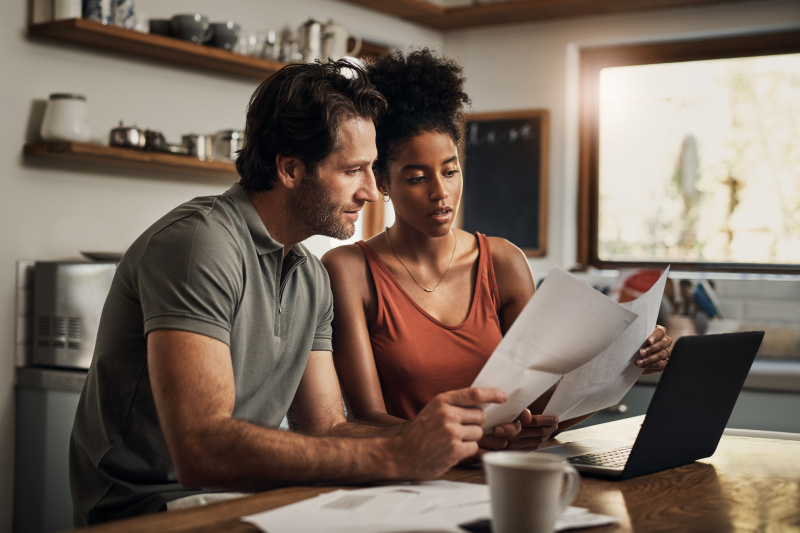 If you own a house, you need homeowners insurance to pay for repairs or stolen belongings. Many people believe that homeowners insurance will cover any necessary repairs, but it actually applies only in limited circumstances. A home warranty can provide protection in other cases.
What Does Homeowners Insurance Cover?
Homeowners insurance will pay for losses caused by a covered peril, such as a storm, fire, theft or vandalism, up to the policy's limits. Depending on the coverage you choose, your policy may cover replacement cost, which is the amount of money required to purchase a new identical or substantially similar item, or actual cash value, which takes depreciation into account.
What Does a Home Warranty Cover?
A home warranty is not insurance, but rather a contract that a homeowner signs with a home warranty company. It will pay to repair or replace a broken appliance that is not covered by a separate manufacturer's warranty.
A home warranty may cover major systems, such as HVAC, electrical and plumbing, as well as major appliances, such as a refrigerator, stove, oven, washer and dryer. Many companies offer basic plans with limited coverage and allow homeowners to add optional coverage for an additional fee. A home warranty may only pay to repair or replace appliances or parts in certain circumstances, and a broken appliance will not necessarily be replaced with one that was made by the same manufacturer or that has the same features.
Home warranties often exclude coverage for appliances or systems that weren't well maintained. If you bought a house and the previous owner didn't take care of something, a home warranty might not cover repairs even if you performed all recommended maintenance after you purchased the house.
Who Makes Repairs?
Some warranties allow homeowners to choose a repair company, while others work with a network of service providers. When a homeowner files a claim, the home warranty company sends a local contractor to the home to inspect the problem, decide whether repairs are required and covered by the warranty and complete covered repairs.
How Much Does a Home Warranty Cost?
The cost of a home warranty depends on the type and size of the home, the location and the coverage chosen. The homeowner must pay a service fee when a contractor comes to inspect a problem, whether the issue is covered by the warranty or not. If two different types of contractors, such as a plumber and an electrician, are needed to complete repairs, the homeowner may have to pay a fee for each.
Is a Home Warranty Right for You?
Even if you have homeowners insurance, there are a lot of things it won't cover. A home warranty can protect you from large and unexpected repair bills. Before choosing a home warranty, research several companies and find out what each of their planscover and how much the premiums and service fees would be so you can make an informed decision.
Published with permission from RISMedia.
How to Create Your DIY Dream Closet
September 17, 2020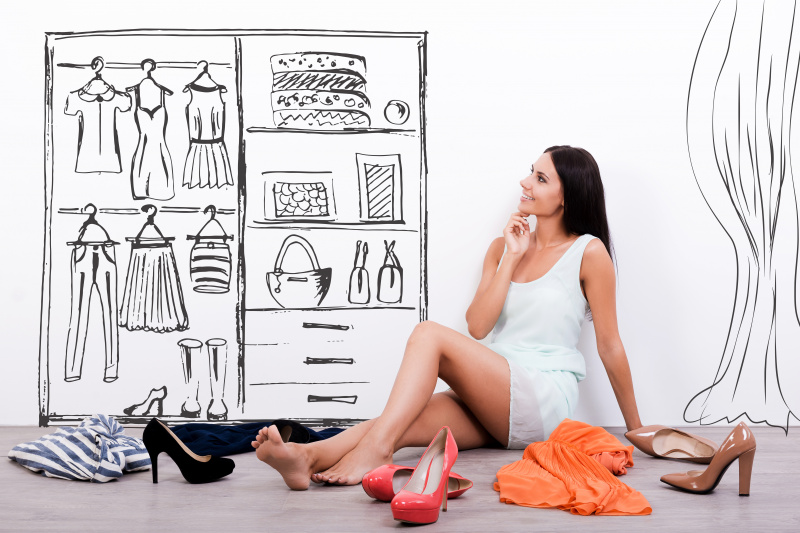 (Family Features) Creating the closet of your dreams could be in closer reach than you may think if you're willing to take matters into your own hands. With a little creative inspiration and some basic DIY skills, you may be surprised by the stylish space you can design by yourself.
Start With a Vision
Creating the perfect closet space begins with your ideas. Think about the details such as how you want the space to look and the amount and type of storage you need. Envision everything from colors and finishes to the physical shape.
Get Practical
Once you've dreamed up your ideal closet, compare your ideas with the space you have available and adjust your plans to fit your footprint and budget. This step allows you to get creative with ways to maximize your space and use every available inch to create a closet that gives you the function and aesthetic you desire.
Create Closet Zones
An envy-worthy closet isn't just a stunning space, it integrates functional elements so seamlessly that they blend right into the design. When it comes to storage, a stylish and easy-to-assemble system like ClosetMaid's SuiteSymphony balances form and function in almost any space. This tower-based closet system, which can be a perfect option for projects on tighter budgets, combines multiple tower sizes and corner units to create a completely custom DIY closet system. The system also accommodates a wide range of accessories for more customization such as stylish doors and drawers, angled shoe shelves, jewelry trays and tie and belt racks.
Pay Attention to Details
It's not just the structure that can bring your dream closet to life; little touches can add up in a big way. Upgrade your light fixture, for example, and look for other ways to personalize the space for a look that's all yours, such as shelving to display treasured photos or keepsakes, or a spot on the wall for a vision board to draw inspiration from as you begin each day.
Keep Color in Mind
Introduce light and personality into your closet with rich color and style. Add accent color on the walls behind your clothes or incorporate color with the structural elements. For example, the SuiteSymphony line offers several color options, including on-trend finishes like Graphite Grey and Midnight Brown.
Find more inspiration for creating your dream closet yourself at closetmaid.com/suitesymphony.
Published with permission from RISMedia.
6 Things You Probably Didn't Know Homeowners Insurance Covered
September 17, 2020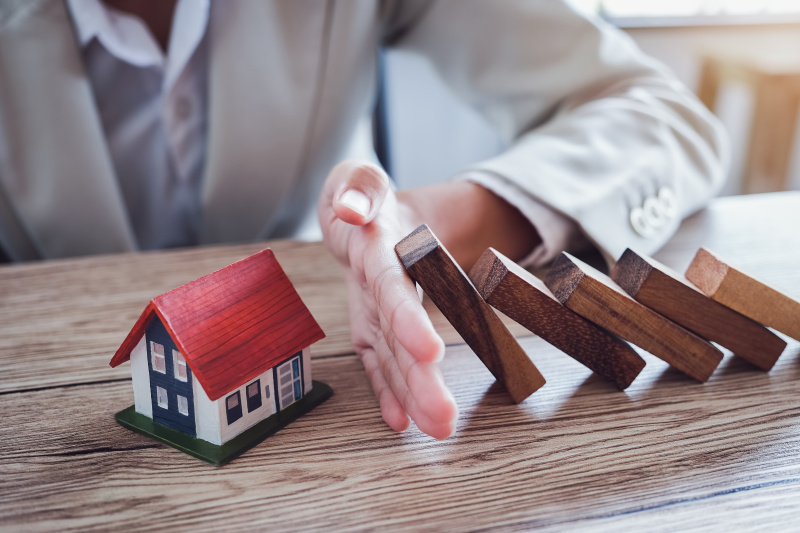 If a tree falls on your roof, you're covered. If an accidental fire breaks out, you're covered. If a burglar breaks in and steals precious possessions, don't worry...you're covered. Most homeowners insurance covers many things you're probably aware of, as well as a few things you might not know.
Here are six surprising things your homeowners insurance policy may cover.
Pet Damage or Injury
If your dog bites the neighbor, whether in your yard or theirs, any medical bills that follow will be covered by your homeowners insurance. Any property damage caused, including scratches on a car or front door, or a broken planter or outdoor furniture, is also included in your policy. Check the guidelines, such as specific breeds, as the policy may have some limitations.
ATM, Credit or Debit Card Fraud
If you fall victim to credit card fraud or someone gets hold of your checkbook, your homeowners insurance can help. Of course, you should always contact your bank first, but as a backup, your policy will typically cover up to $500 in losses.
Drones
If you or a member of your household owns a drone and causes damage to your property or elsewhere, your policy may cover it. From inadvertent pictures to theft, homeowners insurance can pay for defense or replacement. Remember, drones are only covered if they aren't used for commercial purposes.
Graveyard Damage
If a headstone or other property on a cemetery plot is damaged, stolen or vandalised, your policy is set up to reimburse you. Even natural damage, such as a fallen branch or fire, is covered under your homeowners insurance policy.
Off-Premise Incidents
Yes, items stolen from your home are covered. But what about items outside of your home, like your kid's dorm? Well, that's covered, too. If items are stolen from your kid's college dorm, your car or even your boat, those losses can be reimbursed by your insurance company up to 10 percent.
Space Debris
If a meteor, asteroid, rocket, aircraft or satellite, as well as any other falling objects, cause damage to your home, it's insured under most homeowners insurance policies. If however, the damage is done to your car or boat, you will need to contact your car or boat insurer. Coverage is available even if the fallen object is a branch from your neighbor's tree.
Be sure to check with your insurance agent to find out the details of what is covered under your policy.
Published with permission from RISMedia.
How to Teach Your Kids About Saving and Spending
September 17, 2020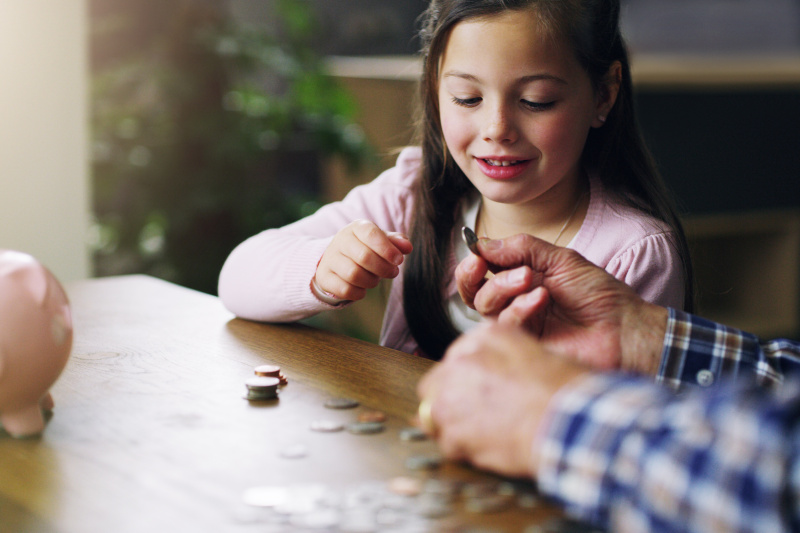 You can never be too young to learn the true value of saving. For children, however, the concept of money is much different than the reality. But that doesn't mean you can't teach them how to save—even their pennies—responsibly.
Once your child reaches the age of about five or six, they start learning how to count and add in school. Of course, their main focus is probably on their favorite new toy, or one they don't own and have been begging you for. Use this as an opportunity to merge what they're learning in school with their wants and desires in a financially educational way.
In order for them to save money, they will need to make money to put away, so don't forget about their allowance! Reward completed chores with small amounts of cash that can be used towards whatever they desire, with your permission, of course. Also, if they choose to start a lemonade stand or sell their old toys at the next yard sale, the money earned can be added to their savings.
Money from birthdays or holidays can be added to their savings fund, as well. You can even help them out by matching every dollar saved with 25 - 50 cents. At the end of each week, sit down and count how much money they have in total and how much has been added from the week before.
Use a clear jar where their money can be easily displayed. It's smart to set a goal to start, be it a new toy or activity, to financially work towards. Once they see that they are getting closer and closer to the amount needed, it can push them to work harder and even add an extra chore to their list.
Once they meet, or hopefully exceed, their set goal, discuss how they would like to use it. If they are ready to go out and purchase their hard-earned prize, be sure to only take out the amount needed. This is a good way to teach budgeting. For example, if they plan to spend $10 on a new toy, but have $20 saved, be sure to only take out the amount needed. If you bring the total amount with you, they may decide to spend it irresponsibly on a random purchase. Leaving the rest at home gives them a jump start toward their next savings goal.
During this learning process, be sure to hold your children responsible for the money going in and out of their savings fund. Some things take longer to save for, but are more valuable in the long run. The sooner they understand that, as well as the time and effort it takes to build savings, the sooner they will understand the beginning steps of financial responsibility.
Published with permission from RISMedia.
Improve Your Credit Score Before You Start House Hunting
September 16, 2020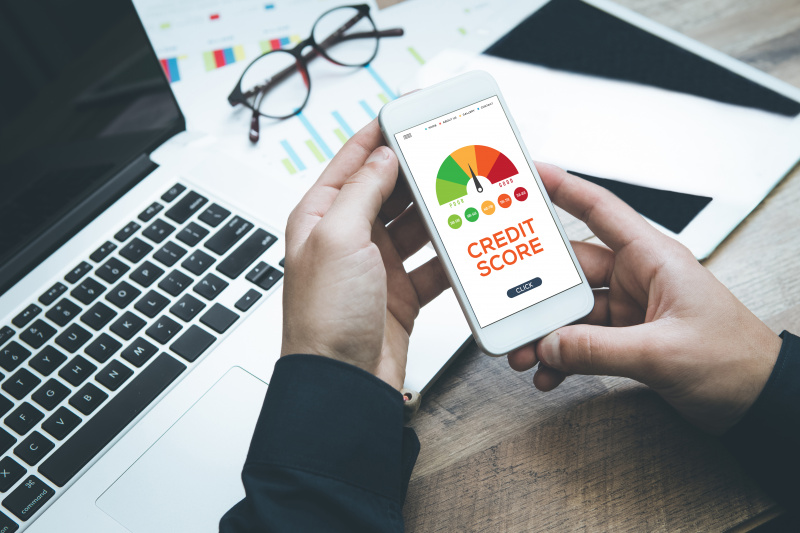 If you want to buy a house and you'll need to take out a mortgage, getting your credit score as high as possible should be a top priority before you begin searching for a home. Your credit score will be used to set your interest rate, so be sure to stay on top of it.
Check Your Credit Reports for Errors
Start by requesting copies of your credit reports from the three credit bureaus: Equifax, Experian and TransUnion. Check them for inaccurate information and dispute any errors. It's important to check all three credit reports since the bureaus may have different information.
Pay Down Debt
Your credit utilization ratio is calculated by dividing the sum of your credit card balances by the sum of your credit limits to arrive at a percentage. A lower utilization ratio will translate into a higher credit score.
If you're using a lot of your available credit, work on paying down your debt. You can do that by cutting expenses, looking for a second job or side gig, applying gifts or income tax refunds to your credit card bills, selling some of your belongings or consolidating high-interest credit card balances into one loan with a lower interest rate.
Pay Bills on Time
Your payment history is another important piece of your credit score. Late payments, accounts in collection, bankruptcies and other derogatory marks can stay on your credit report and affect your score for different periods of time. Pay your bills on time each month. If you have any past-due bills, pay them off or contact the companies and work out repayment plans.
Keep Old Accounts Open
Credit bureaus consider the length of your credit history when calculating your score. If you have old credit cards that you don't use often, don't close the accounts. That would shorten the length of your credit history and would also reduce your available credit and increase your credit utilization ratio. Keep old accounts in good standing by making occasional purchases.
Be Careful With New Credit
Applying for a new credit card could be helpful, especially if it would allow you to transfer high-interest balances to take advantage of a lower rate. Just don't apply for too many new accounts in a short period of time. That could hurt your credit score since lenders might think you were struggling financially or couldn't handle credit responsibly.
Give Yourself Time to Work on Your Credit
The length of time it will take to raise your credit score and how much you will be able to increase it will depend on your current score, your payment history, your debt level, your income and how much you can afford to apply toward existing debts each month. Think of boosting your credit score as a medium- to long-term endeavor. Create a plan to address any problems so you can achieve your goal of owning a home.
Published with permission from RISMedia.