Today's Top Real Estate News
Provided by RISMedia News
10/19/2021
How to Spot Real Estate Scams on Social Media
October 19, 2021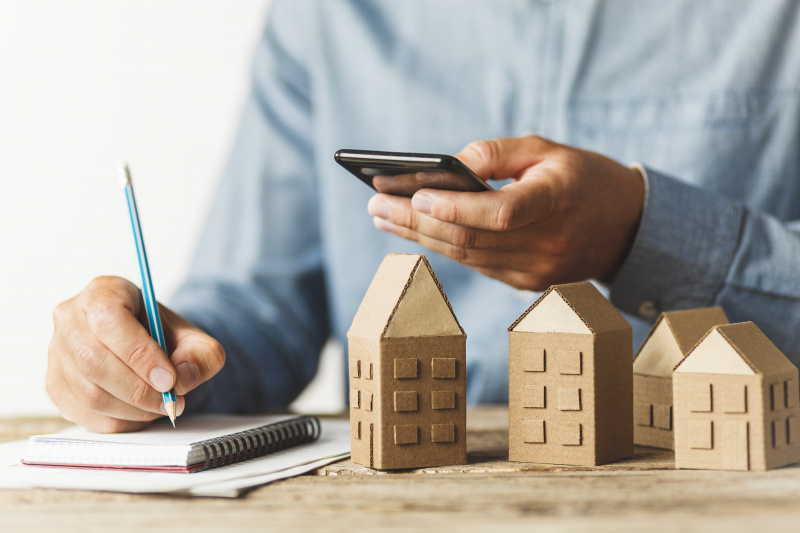 Scams no longer take place solely on email and by phone. Billions of people worldwide use social media, which unfortunately provides the perfect grouping of unsuspecting victims for scammers. While many post on social media daily, the majority of users have difficulty spotting scams before they've been compromised—and within the real estate space, users can lose out on more than just data, risking not only their safety, but their belongings and money, as well.
Here's what consumers should look out for on social media:
Fake Listings and Rentals
There's a reason for the saying, "It's too good to be true." Oftentimes, consumers see a rental or listing for an incredible, low price. While the photos may look great on Facebook and Instagram, this should be the biggest indicator that the property may not be legitimate. Where renters or buyers have to be most wary is communicating with the "agent" or "owner" who posted the listing. If there are any requests to wire funds up front, or for sensitive information such as Social Security numbers before even seeing the property, consumers should walk away and report the incident to the police.
This is where working with a vetted real estate agent comes in handy. Agents can help consumers determine if a listing is legitimate or if it appears to be a scam. Additionally, agents work with other licensed agents who are listing rentals or properties for sale, ensuring transactions and all involved parties are valid and safe. By working with unvetted online leads, consumers put themselves at risk.
Scammers Impersonating Real Estate Agents
This can go both ways. With social media, it can be difficult to vet an individual. Anyone can go online and say he or she is a real estate agent. Social media users today need to be savvy when hiring someone. Here are some red flags to look for when people claim to be real estate agents on social media:
No formal business page
A lack of online reviews
No link to a website with their license number
No references to real estate on their social media pages
An unwillingness to meet in person
In essence, consumers should never meet someone in person without first identifying who they're speaking with. Furthermore, money should never change hands before a property viewing and until legitimate contracts are involved.
Most real estate agents use social media these days to stay in contact with past clients and reach new ones. Unfortunately, there are also some real estate scammers looking to take advantage of people online. Before working with someone found on social media, consumers should do research to ensure a person or company is legitimate.
Published with permission from RISMedia.
Decorate Your Way to a Howling Good Halloween
October 19, 2021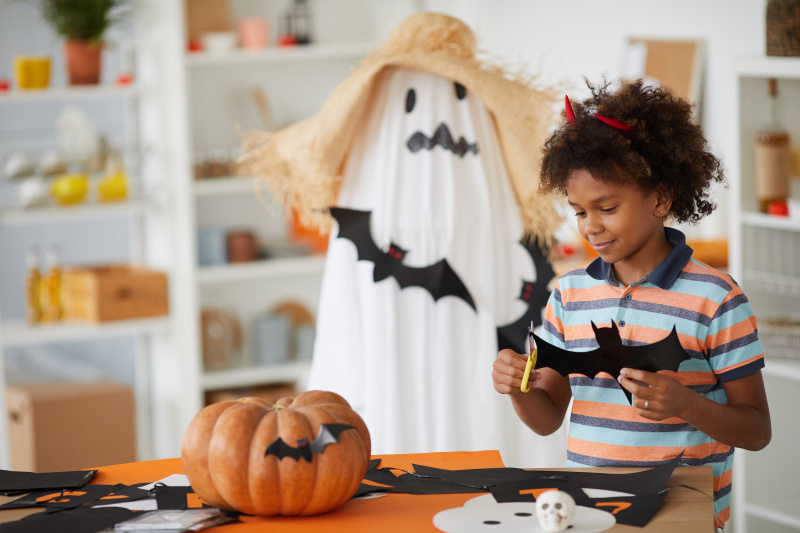 (Family Features) Costumes and candy may be mainstays of Halloween, but decorating is a fun way to set the mood and add a little extra excitement in the weeks leading up to the holiday. These spooktacular ideas can help dial up the drama and delight for all ages.
Pumpkins aplenty:
A traditional glowing jack-o'-lantern may be one of Halloween's most recognized icons, but pumpkins can be used in plenty of other fun ways. You can dress them up with glitter and ribbon for a more elegant look or group a series of pumpkins in varied shapes and colors for a seasonal centerpiece. You can even give a pumpkin a coat of chalkboard paint and count down the days until Halloween.
Creepy kids' crafts:
Get little ghosts and goblins into the Halloween spirit with hand-made decorations that make your seasonal decor equal parts sweet and spooky. Fold a black piece of construction paper down the middle and trace a child's hand and wrist, with the wrist extending over the folded edge. Cut along the traced line, leaving the fold intact, and when you unfold the paper, you'll have a bat to decorate. Add eyes and attach string to the top of the wings to hang and display.
Gross and ghoulish:
Some of the best Halloween displays have something in common: attention to detail. Get creative with your props and decorations to incorporate some unexpected attention-grabbers like brains in a jar. Place bunches of cauliflower in a clear glass container and cover with water died red.
Spooky serving:
If you're entertaining for Halloween, incorporate spooky decor with your food and drinks to keep the theme going throughout the party. Use cauldrons as serving bowls and skeleton hands as serving spoons. Add plenty of cobwebs and other spooky accents to the table, and search for easy recipes that fit your theme. One fun idea for kids is baking sugar cookies in fun Halloween shapes and serving them with a selection of food-safe syringes prefilled with colored frosting.
Ghostly greetings:
All the tricks and treats indoors make for plenty of good spirit, but don't forget to set the scene outside, too. Dressing up your front door lets visitors know they're in for a real treat. A haunted graveyard scene or a spooky spider den with lots of critters dangling from fake cobwebs are sure to show all who dare to enter that a howling good time lies ahead.
Find more frightfully fun ideas to make your home Halloween ready at eLivingtoday.com.
Published with permission from RISMedia.
9 Kitchen Tips You'll Wish You Knew Sooner
October 19, 2021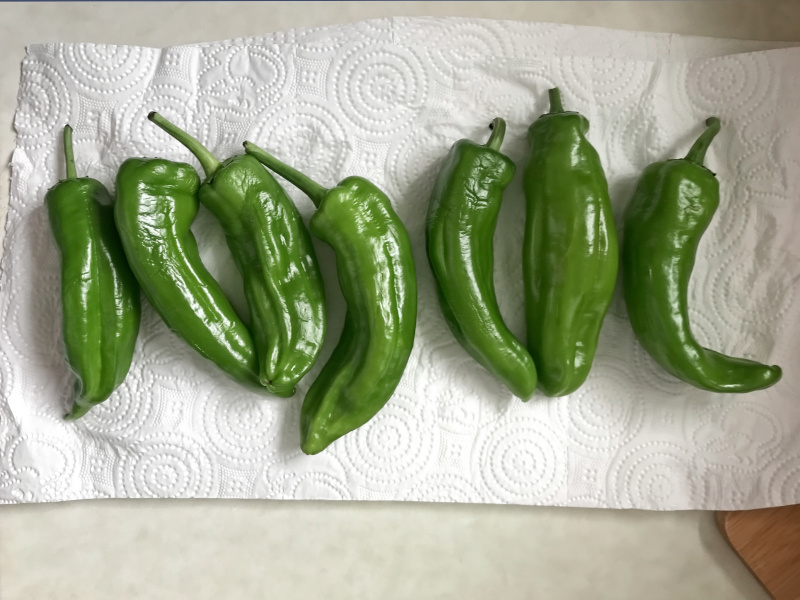 For those new to the kitchen, every meal prep is an adventure and shortcuts can be few and far between. Even experienced chefs may be surprised at some of these nine simple tips that go a long way toward saving time, effort and food.
Extend Veggie Freshness - Lining your fridge's crisper drawers with paper towels helps absorb moisture to help keep veggies fresh longer. Wrapping fresh mushrooms in paper towels will help keep them from getting slimy.
Keep Cheese Fresh - Spread a little butter or margarine on the cut surfaces to keep leftover cheese from drying out. Be sure to wrap them loosely in wax paper rather than plastic wrap.
Prevent Bacteria in Dairy - To make cottage cheese or sour cream last longer, place the container upside down in the fridge. Inverting the tub creates a vacuum that inhibits the growth of bacteria that causes the food to spoil.
Don't Toss That Honey - Honey is a truly non-perishable food. If it crystallizes or looks cloudy, microwave it in 30-second increments until it is clear once again.
Keep Brown Sugar Soft - Keeping brown sugar in the freezer will keep it from hardening. If the brown sugar in your cabinet is too hard to use, pop it in the microwave for 30 seconds—and voila!
Make Juicing More Efficient - To get more juice from any citrus fruit, roll it gently on the counter before halving and juicing it. Don't waste a whole lemon when you don't need to. If all you want is a few drops, poke holes in it with a fork and extract just what you need.
Ripen Fruit Quickly - To ripen peaches or avocados, place them in a paper bag with an apple. Apples release ethylene gas that hastens the maturing process of other fruits.
Save a Scorched Pan - Sprinkle the burned bottom with baking soda, then add four to five tablespoons of salt, plus enough water to cover the area. Let stand overnight. Scrape out the charred remains with a rubber spatula.
Keep Copper Shiny - Apply a thin coat of ketchup—yes, ketchup—and rub it off with a clean rag.
Published with permission from RISMedia.
How to Maintain the Beauty of Stainless Steel
October 18, 2021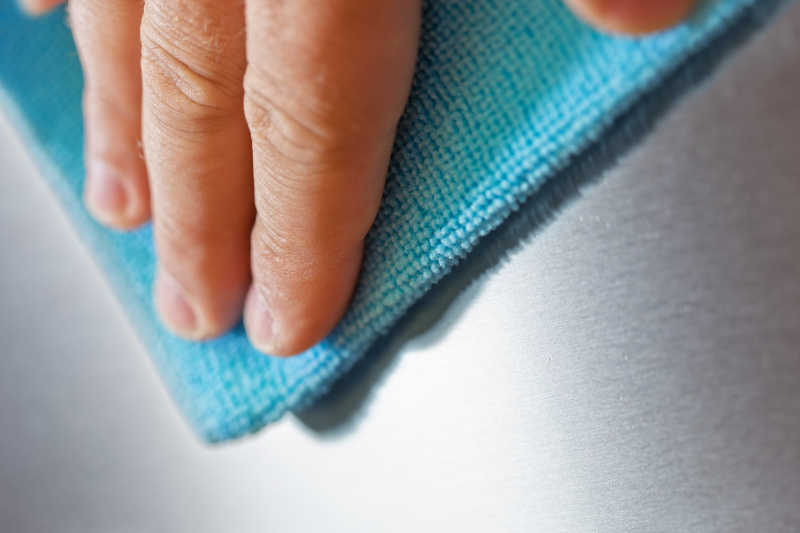 Stainless steel appliances give a renovated kitchen that pop it needs, while stainless steel cookware makes for a durable product that never disturbs flavors yet guarantees a balanced heating of foods. To boot, stainless steel even resists corrosion and rust.
However, stainless steel can sometimes be difficult to keep clean. Here are some quick and easy tips for maintaining that fresh metallic look:
Clean with water and a cloth.
Microfiber cloths are the best option to use when cleaning stainless steel because they absorb all of the water. They also avoid scratching steel surfaces. You'll want to avoid paper towels or any cloth or towel with a rough surface intended for non-stick cookware. This especially includes steel wool. When drying, dry along the grain to avoid water spots. If you clean or dry aggressively against the grain with regular scouring pads, you'll leave marks on your appliance or pan, so be sure to take it easy.
Only use a drop of dish soap.
For most cases, a drop of mild dish soap and warm water is all you'll need to clean a stainless steel pan or pot, so don't overthink it. Just be gentle. Alternatively, using white vinegar as a cleaner has also been proven to work.
Glass cleaner is your friend.
Fingerprints on stainless steel is one of the biggest complaints, and it's a valid concern. No matter how careful you try to be, fingerprints will always end up on your fridge. Spray glass cleaner on a microfiber cloth to get the job done. Wipe away the fingerprint using a soft circular motion. There are newer finishes of stainless steel that are fingerprint resistant, so if you're buying new appliances, be sure to do your research and seek those out.
Keep a stainless steel cleaner on hand.
If you need to remove stains or scratches from your stainless steel, using a steel cleaner is a great option. Read the directions on the cleaner, and be sure to test the product on an unnoticeable location. Even if you aren't trying to remove a stain or hide a scratch, stainless steel cleaner or glass cleaner will help your appliance shine. As always, rinse the area thoroughly afterwards and towel dry.
Stainless steel can be finicky, but with a little TLC, it will keep your kitchen looking sleek and stylish for years to come.
Published with permission from RISMedia.
A Family Meal Worth Celebrating
October 18, 2021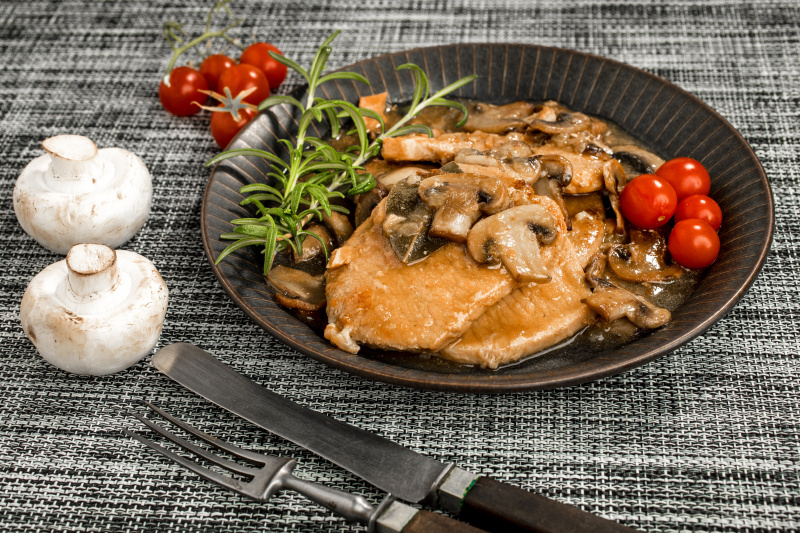 (Culinary.net) When you are hungry and searching for something filling, juicy and rich, turning to your pantry for on-hand ingredients can make dinner a breeze. Dodge snack cravings and avoid the temptation to swing by the drive-thru; instead, you can have a homemade meal ready in a matter of minutes by putting your skillet to work.
Call your loved ones to the dining room to share time together while trying these Smothered Pork Chops in Mushroom Sauce. It's a dish the entire family can dig into without questioning the substance of the meal as it's a filling option that requires just a few ingredients you likely already have at home.
It all starts with the pork chops, which are thick and seared to perfection. The mushroom sauce is a beautiful blend of earthy and creamy textures. Bring it to a simmer then smother your pork chops and garnish with fresh parsley for a pop of color.
The best part is this recipe doesn't take much time to accomplish. The pork chops are seared for 3-5 minutes per side then simmered in the mushroom sauce for another 2-3 minutes until thoroughly cooked.
Don't waste time with complicated recipes, dirtying an array of kitchen utensils and multiple trips to the store for ingredients you may not use again. This recipe requires one bowl and a single skillet. Cleanup is a breeze, which means there is more time to spend around the table with those who mean the most.
Find more savory recipes at Culinary.net.
If you made this recipe at home, use #MyCulinaryConnection on your favorite social network to share your work.
Smothered Pork Chops in Mushroom Sauce
Servings: 4
1 teaspoon mild chili powder
1 teaspoon garlic powder
1/4 teaspoon salt
1/4 teaspoon pepper
4 pork chops
2 tablespoons olive oil
2 tablespoons butter
Mushroom Sauce:
2 1/2 cups brown mushrooms, sliced
5 garlic cloves, smashed
1 tablespoon parsley
1 teaspoon Italian seasoning
1/2 cup chicken broth
1 1/2 cups heavy cream
fresh parsley, for garnish
In a small bowl, whisk chili powder, garlic powder, salt and pepper until combined.
Pat pork chops dry. Season generously with spice mix. Set aside.
In a skillet, add olive oil and butter. Add pork chops; sear 3-5 minutes per side. Transfer to plate.
To make mushroom sauce: In the same skillet, add mushrooms. Stir fry until golden brown. Add garlic, parsley and Italian seasoning. Stir fry for 2 minutes. Add broth and heavy cream. Stir to combine. Simmer for 5 minutes until slightly thickened.
Return pork chops to sauce. Simmer 2-3 minutes until pork chops are cooked through. Garnish with fresh parsley and serve.
Published with permission from RISMedia.
What to Think About Now for Aging in Place
October 18, 2021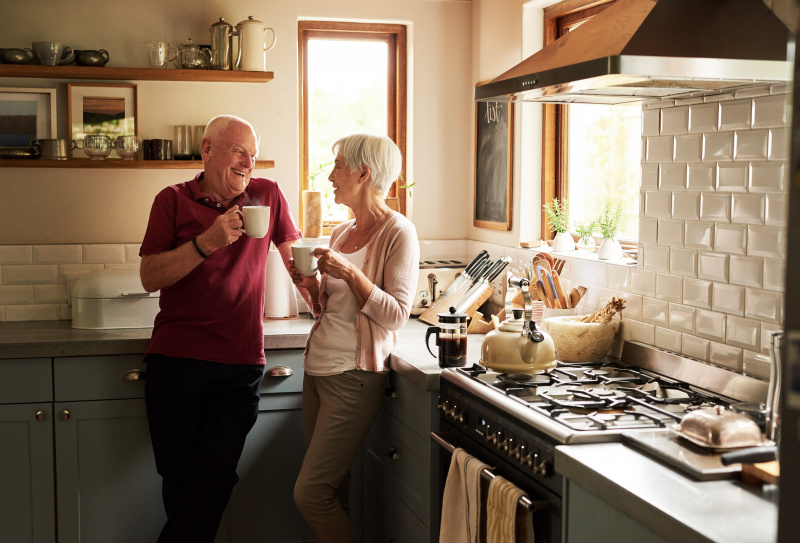 There's no question that Americans are aging. The Population Reference Bureau estimates the number of citizens who are 65 and older will nearly double from some 52 million currently to more than 95 million by 2060—and an aging population will need practical solutions for living safely and independently as seniors.
Some basic home design features, such as wider doorways, wider hallways and entryways without steps, may be best left to new home builders. But for homeowners with renovation plans in mind, there are a few features well worth considering.
Lower Countertops - Kitchen countertops that are just three inches lower than the standard 36-inch height allow the wheelchair-bound or seniors with limited mobility to continue participating in meal prep.
Thoughtful Kitchen Storage - Lower cabinets with pull-out shelves, 'lazy Susan' corner cabinets and easy-pull handles offer additional convenience for those with mobility issues.
Smart Appliances - Sight sometimes fails as we get older, as well as short-term memory. When choosing appliances, opt for easy-to-read microwave ovens and stoves with automatic shut-off features that ensure they won't stay on if forgotten.
Bathroom Aids - Practical think-ahead solutions that make aging in place easier include walk-in tubs or showers with seating, hand-held showerheads, comfort-height toilets and grab bars near the toilet and in the shower.
Non-Slip Floors - Fall-related injuries are commonplace for seniors. While it's impossible to prevent every fall, you can minimize the risk by installing non-slip flooring choices, such as low-pile carpet, cork and slip-resistant vinyl.
Good Lighting - Adequate lighting is critical for seniors. Install bright lighting in hallways and stairs. Outdoors, consider motion-sensor lights that don't need to be turned on and that will keep the area well-lit at all times.
Published with permission from RISMedia.
How to Clean Your Gutters in 5 Steps
October 15, 2021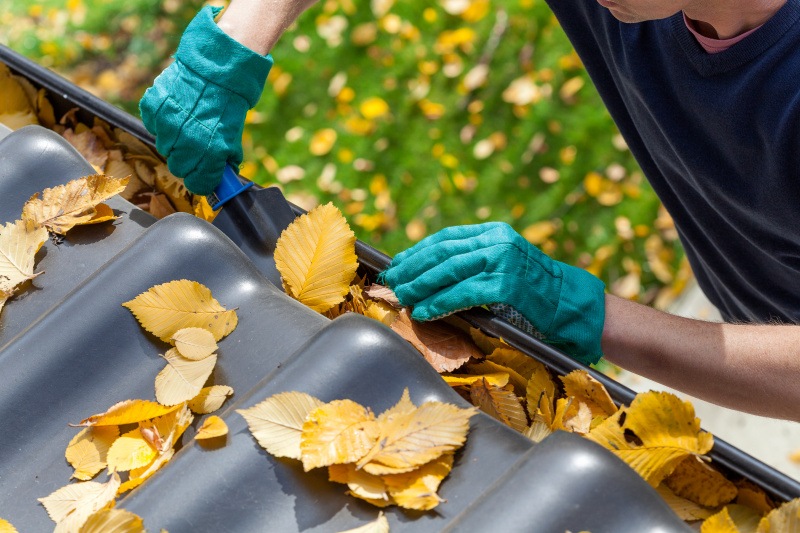 It might not be anyone's favorite chore, but cleaning your home's gutters is an essential maintenance task not to be overlooked. When leaves, sticks and other gunk clog your gutters, it can lead to serious and costly issues, such as foundation problems, leaky basements and attic damage.
To help keep your home in good shape and save money, you should clean your gutters at least two times a year, depending on where you live, which types of trees you have on your property and other factors.
HomeAdvisor suggests following these five steps to debris-free gutters:
Step 1: Get Prepared.
Put on a long-sleeved shirt and heavy rubber gloves to protect yourself from sharp edges on your gutters. Also, be sure to wear non-slip shoes to ensure a good grip on your ladder.
Step 2: Set Yourself Up.
Secure your ladder to the roof, and use standoff stabilizers to avoid damaging your gutters. Put a bucket or drop cloth on the ground below your work area to catch any falling debris.
Step 3: Remove Your Gutter Covers.
Unscrew your gutter covers, and set them aside. Be sure to place your covers in a safe location away from your work area so they don't get damaged.
Step 4: Clean Out Large Debris.
Now you're ready for the fun part! Begin at the drain outlet, and use your hands or a trowel to remove any leaves, sticks or other clutter from your gutters. It's best to scoop out debris when it's damp, not dry and stuck to the inside of your gutter.
Step 5: Flush Your Gutters.
Use a hose with a high-pressure nozzle to flush smaller materials out of your gutters. If the water isn't draining, it could be a sign that your downspout is clogged. To clear downspout buildup, install a nozzle onto your hose and set it to full pressure. Insert the hose from the bottom of your spout and snake it upwards. You can also use a plumber's snake to clear difficult blockage.
If you're pressed for time, afraid of heights or unable to clean your gutters for some other reason, HomeAdvisor suggests hiring a professional to tackle the job. The money spent on this important home maintenance task would be well worth it in the long run.
Published with permission from RISMedia.
Pop Up a Celebratory Snack
October 15, 2021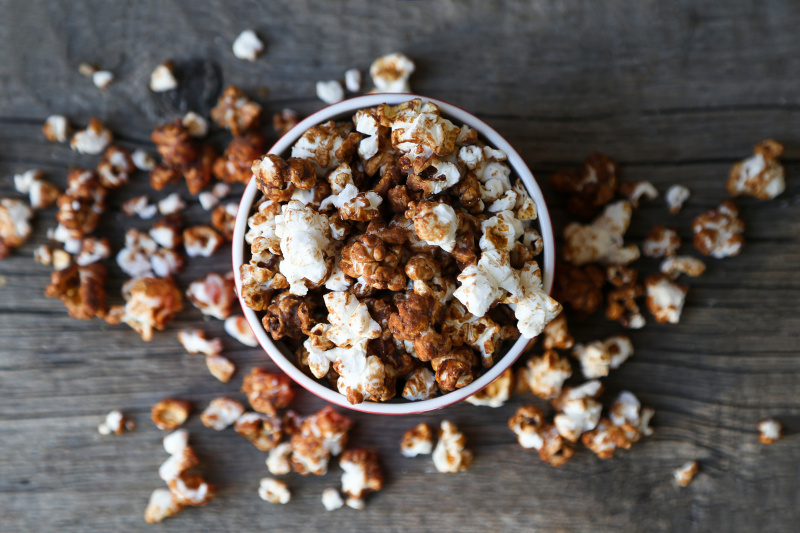 (Family Features) Popcorn lovers rejoice: October is National Popcorn Poppin' Month, a seasonal celebration of one of America's oldest and most beloved snack foods.
As farmers head into the fields to harvest crops, families and friends gather to enjoy this ever-popular treat. Whether it's prepared on the stovetop, in the microwave or ready to eat from the bag, Americans consume 15 billion quarts of this whole grain each year.
Celebrated for its seed-to-snack simplicity, popcorn is also non-GMO, vegan, gluten-free, sugar-free and naturally low in fat and calories, which makes it an easy fit for dietary preferences – and it's budget-friendly.
Add in popcorn's irresistible smell, taste and versatility, and it's easy to understand its popularity. With so many different ways to eat it – plain, buttery or loaded with goodies like these Toffee Almond Chocolate Popcorn or Churro Popcorn versions – popcorn fits many moods and occasions.
Pop up a bowl and join the Popcorn Poppin' Month celebration with more recipes at popcorn.org.
Toffee Almond Chocolate Popcorn
Total time: 15 minutes, plus 30 minutes chilling time
Servings: 4
4 cups popped popcorn
3/4 cup chopped toasted almonds, divided
6 tablespoons toffee bits, divided
6 ounces milk chocolate, melted
1 ounce dark chocolate, melted
In a large bowl, toss popcorn, 1/2 cup almonds and 4 tablespoons of toffee bits. Drizzle with melted milk chocolate; toss until well coated.
Transfer to a parchment paper-lined baking sheet. Drizzle with dark chocolate; sprinkle with remaining almonds and toffee bits. Refrigerate about 30 minutes, or until set; break into clusters.
Substitution: Use dark chocolate for milk chocolate, if preferred.
Churro Popcorn
Servings: 2-3
2 tablespoons granulated sugar
1 tablespoon powdered sugar
1 teaspoon ground cinnamon
2 tablespoons butter
6 cups popped popcorn
In a small bowl, mix granulated sugar, powdered sugar and cinnamon.
In a small saucepan, melt butter; stir in 1 tablespoon cinnamon sugar.
In a large bowl, toss popcorn with cinnamon butter until well coated. Sprinkle evenly with remaining cinnamon sugar; toss to coat well.
Tips: For spicy variation, add 1 teaspoon spicy chipotle seasoning. Serve with hot chocolate.
Published with permission from RISMedia.
5 Plants Your Garden Needs This Fall
October 15, 2021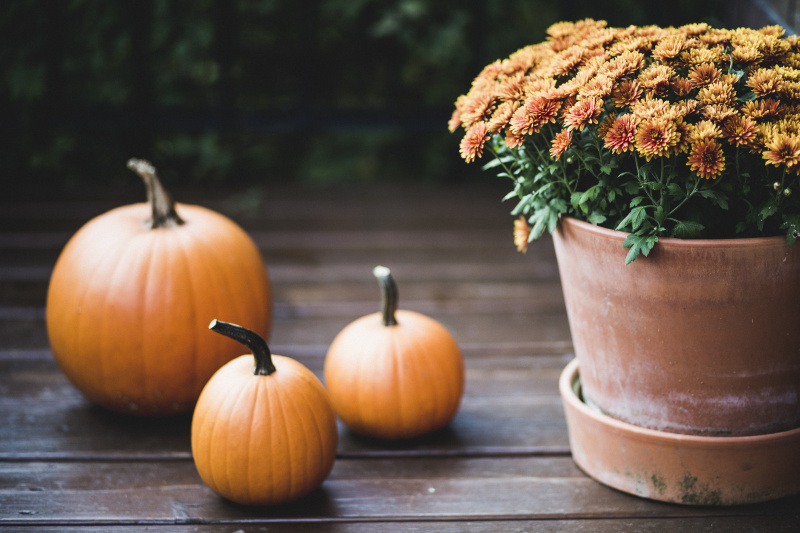 Leaves are changing and begging to trickle down in the breeze; there's no doubt, fall is here and winter is on its way. Thankfully, the chilly weather won't prevent you from keeping your yard vibrant and colorful; you just have to know what to plant. These 5 plants are just what your garden needs this autumn.
Pansies
Beautiful in spring or fall, these tiny flowers pack a punch of color and are inexpensive to purchase. Pansies are frost-resistant and cold-tolerant, meaning they can last until winter with ease. Pansies prefer a full sun location in the garden (at least five hours per day), so plant them accordingly. They will provide you with lasting vibrance even after the last leaf has fallen from the trees.
Garden Mums
Garden Mums (or Chrysanthemums) are a perfect addition to any fall garden. With bold hues in classic autumn colors such as orange, gold, and red there is no doubt that these flowers will brighten your yard and put you in the fall spirit. Mums prefer full sun and plenty of water, and they can succumb to winter freezes. To prevent against this, keep their roots covered with insulating mulch as temperatures drop.
Beautyberry Shrubs
These shrubs (native to North America and found in the southeastern United States) can add much-needed texture to your garden. Their striking bright purple berries add a pop of color in any landscape. Place a row of them together to border your yard, and watch as the color livens up the space even on dull grey days. If you're a bird lover, you are in luck as these berries will attract flying friends in search of food throughout the fall and winter seasons.
Cornflowers
You are sure to love the pop of color these beautiful flowers bring. These true blue flowers' peak bloom time is summer, but they can grow through the fall if you deadhead frequently. Keep in mind, however, young cornflower's delicate stems can be damaged by excess rain or wind. To mitigate this, stake them or allow them to grow next to a heardier taller plant that can support them and provide shelter from winds.
It's easier than you think to keep your garden looking fresh and vibrant during the chilly season. These 5 fall plants will have your yard looking fall-ready in no time.
Published with permission from RISMedia.
How to Prevent Slip-and-Fall Accidents at Home
October 14, 2021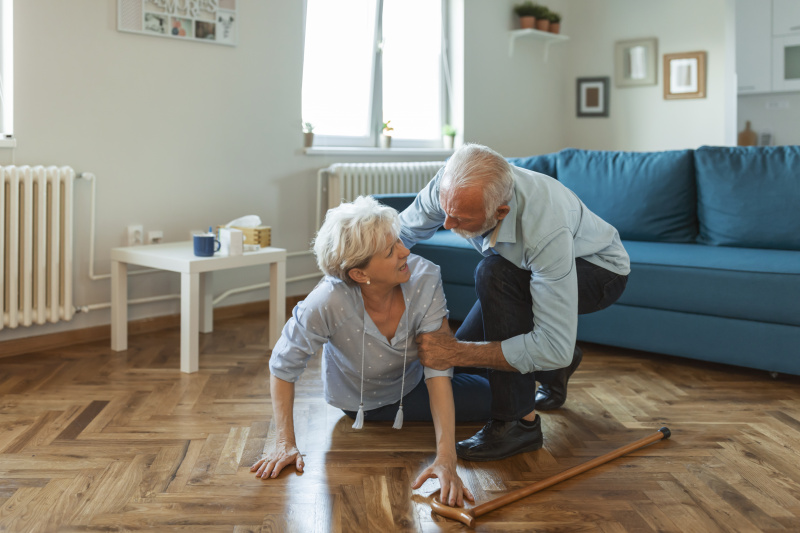 Slip-and-fall accidents are common and can cause injuries ranging from scrapes and bruises to broken bones, head trauma and even death. Most accidents occur at home. Although senior citizens have a heightened risk, any person of any age can experience a slip-and-fall accident in a fraction of a second.
Eliminate Tripping Hazards
Go through your house and look for things that could cause someone to trip, such as throw rugs, furniture arranged too close together and electrical cords. If any floorboards are loose or uneven, have them repaired. If you have young children, pick up their toys and teach them to clean up after themselves when they're old enough.
Prevent Falls Caused by Water
On a rainy day, leave wet shoes, umbrellas and raincoats in the entryway or on the porch. Wipe up the floor or put down mats or towels to keep it dry. Use non-slip mats in areas where the floor may get wet, such as the kitchen and bathrooms. If anything is spilled on the floor, clean it up immediately.
Make Sure There's Plenty of Light
Many slip-and-fall accidents occur because someone can't see a step or an object on the floor or ground. Keep the house and yard well lit. Use bright lightbulbs, especially near stairs. If staircases don't have light switches at the top and bottom, contact an electrician to have additional switches installed. Nightlights in bedrooms and hallways can make nighttime trips to the bathroom safer. Outdoor lights can help people see puddles, ice and other hazards that could cause falls.
Make It Easier to Get Around Safely
If your house has stairs inside or outside, make sure they have secure railings. If anyone in your household has trouble standing, rising from a seated position or walking, install aids, such as grab bars in the bathroom. If an older adult in your family has difficulty walking, talk to the individual and his or her doctor about using a walker or cane.
Walking barefoot or wearing slippers can increase the risk of falling. Encourage family members to wear shoes in the house to help with balance.
Review Medications and Side Effects
Many prescription and over-the-counter medications cause side effects such as dizziness and drowsiness, which can contribute to falls. If you're concerned that a medicine may be causing side effects that could put you or a loved one at risk of a fall, talk to that individual's doctor about adjusting the dosage or switching to a different medication.
Keep Your Loved Ones Safe
Slip-and-fall accidents are common and can have devastating consequences, but many of them are preventable. Look for hazards in your home and ways to eliminate them to protect yourself, your family and your guests.
Published with permission from RISMedia.