Today's Top Real Estate News
Provided by RISMedia News
08/04/2021
How to Minimize Stress for Everyone When Moving With a Toddler
August 3, 2021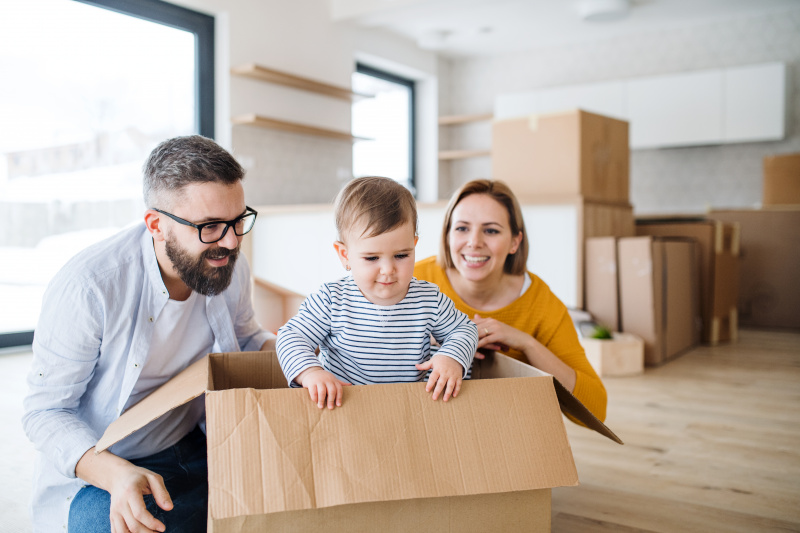 Moving is stressful for adults under the best of circumstances. For a toddler, it can be confusing and overwhelming. The reactions of a young child who doesn't understand what's going on can make the process of moving more difficult for the entire family. Anticipating how your toddler is likely to be feeling and taking steps to help your little one cope can make moving easier on everyone.
Explain What's Going to Happen in a Way Your Child Can Understand
Tell your toddler where you're going to live and what the new house is like. Talk about things that will be the same and things that will be different (i.e., new school, new friends, possibly different weather conditions, etc.). The more kids know what to expect, the less they tend to wonder and worry. Invite your child to ask questions and answer them to the best of your ability.
It may be helpful to read children's books about moving. Stories can help your toddler better understand and prepare for the upcoming changes.
Involve Your Child in the Moving Process
Have your toddler help with packing, even if that just means putting a few items in a box or decorating boxes with stickers and scribbles. Including your child in the packing process can make the upcoming move seem more real and can also get your toddler emotionally invested.
As you go through belongings, figure out what you can get rid of. Talk to your toddler about selling or donating some toys so other children can enjoy them.
Discuss how to decorate your toddler's room in the new house. Your child may want to keep some things the same but may also welcome the opportunity to make the new room different. Talk about what color to paint the walls, where to place furniture and other plans to get your child excited about moving to the new house.
Keep Your Toddler as Calm and Busy as Possible on Moving Day
If you're not moving far from your current home, it may be best to have your toddler spend the day with a family member or friend and come to the new house after you've had a chance to get a bit settled. If that's not possible, make sure that your toddler has healthy snacks, books and games, as well as their own space, available at all times on moving day.
Stick to Your Old Routine as Much as Possible
Toddlers need structure. If life is unpredictable, your child is likely to become irritable and throw temper tantrums. In the weeks leading up to the move, stick to the same bedtime and nap schedule.
Maintain your routine after you arrive at the new house. If you have a family ritual, such as a weekly game night, keep it going after you move. The consistency will make the transition to your new home easier on your toddler.
Published with permission from RISMedia.
4 Items to Replace for Outdoor Summer Hosting
August 3, 2021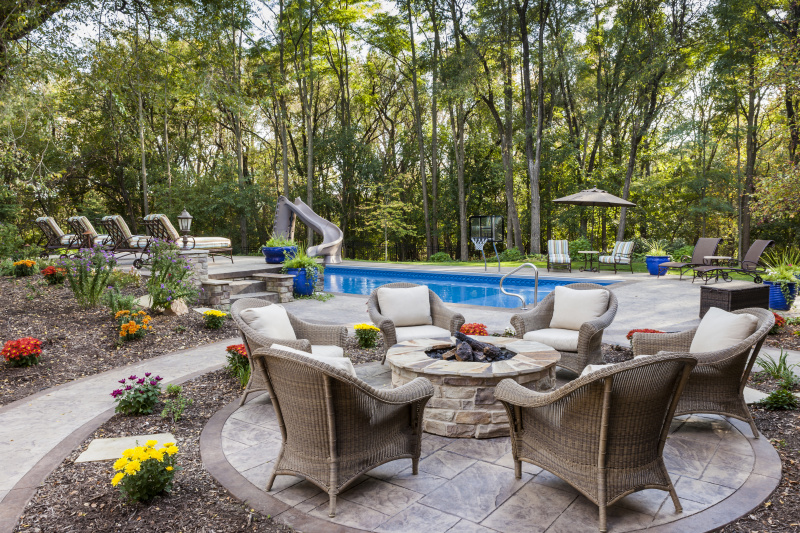 When summer comes, all the fun (and stress) of hosting comes along with it. Whether you're hosting a laid-back BBQ or a semi-formal backyard dinner party, there is a lot to think about when it comes to planning. Ensure you're ready to get the parties going in full swing by replacing or upgrading these essential summer items.
Your Seating Area
A lawn chair or two will get the job done in a pinch, but to truly turn your outdoor area into a space ready for summer hosting, an upgrade to your seating arrangements can have a big impact. Opt for cushioned bench seating along with traditional chairs to ensure that intimate groups of guests can stretch out comfortably. For larger parties, like children's birthdays, multiple kids and adults can fit on a bench or outdoor couch seating in a pinch.
The Lighting
A utilitarian porch light will do nothing to enhance your space's mood. Opt to light up the night while boosting the ambiance by installing more lighting options in your gathering areas. String lights are an excellent option to create a more intimate and fun gathering area in your yard. For pathways and walkways, consider lining the area with solar lights to keep costs low while providing additional visibility.
Any Outdoor Toys
You don't have to choose between a sophisticated outdoor space or a play area for children, but a few modifications to your setup can heighten the aesthetic while still providing plenty of fun for any mini-backyard goers. Vet outdoor toys, discard broken toys and donate regularly unused items. For the rest, designate a specific spot in your yard to contain them, consider repainting some outdoor items, such as playhouses and sheds, to a neutral palette or your home's exterior. Kids will love having a tiny version of your house and a matching aesthetic will prevent visual clutter.
Backyard Games
A great host ensures that guests have fun activities to enjoy, and now is a great time to update your backyard game collection. If your outdoor games only include toys for children, it's time to upgrade to games that adults and kids alike can enjoy. Games like cornhole, ladder ball, croquet all make ideal activities for any outdoor gathering.
Keeping your outdoor areas guest-ready means more than updating your curb appeal through yard work.
Published with permission from RISMedia.
American Destinations That Feel Like Europe
August 3, 2021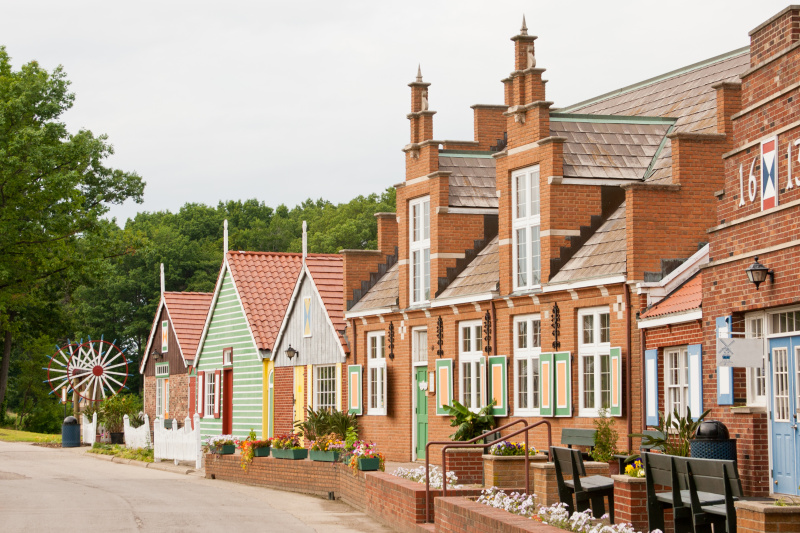 If you're not yet ready to travel abroad, but a staycation doesn't thrill you, consider a road trip to a cultural destination that may feel as though it is a world away, even though it's not that far from your doorstep.
Holland, Michigan - You'll feel whisked away to the Netherlands in this charming city where windmills, tulips and Dutch-style downtown architecture preserve the culture of the Dutch settlers who arrived here in the 1800s. Explore the Windmill Island Gardens, ride a Dutch carousel and stop in at Wooden Shoe and Delftware Factory for traditional Dutch pottery and more.
Helen, Georgia - Nestled in the heart of the Blue Ridge Mountains, this tiny city with 500 residents has all the charm of Bavaria with its gabled, half-timbered buildings and Bavarian taverns offering rousing Octoberfest celebrations. There are also hiking trails through woodland and mountains, and Nacoochee Adventures, an adventure park with zip lines, high ropes and giant swings.
Solvang, California - Visiting Solvang is like stepping into a storybook. Enjoy a stroll through this captivating little village, munch on Danish pastry or aebleskiver (a delicious Danish pancake) and hop aboard for a quaint horse-drawn carriage ride. Take pictures at the Little Mermaid Fountain and the giant Red Clog Round Tower before shopping for an exquisite selection of Danish lace, china, home décor and, of course, books by Hans Christian Andersen.
Lindsborg, Kansas - Lindsborg, known as 'Little Sweden,' was settled by Swedish immigrants who created this city rich in their culture. You'll see that in the many churches, shops and in the Dalarna horses in the streets. In October, they recreate the traditional Sweden Heritage Celebration.
Montpelier, Vermont - Just two hours away from Montreal, Canada, founded in 1781, Montpelier blends quintessential New England with vibrant French culture. Enjoy quaint shops, French-inspired architecture and plenty of traditional French cuisine.
Tarpon Springs, Florida - This little Florida city has the highest concentration of Greek-Americans in the nation, since Greek immigrants built the city's signature sponge industry. Many people speak Greek in their homes and the Greek restaurants lining the docks will make you feel like you're in Athens or Santorini.
Published with permission from RISMedia.
Signs That Your House May Have Termite Damage
August 2, 2021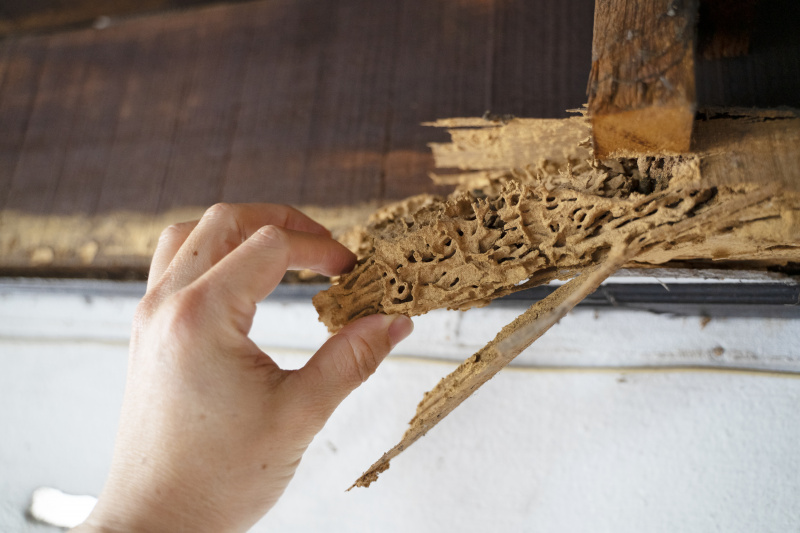 Termites can eat the wood in your house and cause major destruction. There are telltale signs of a termite infestation that you may be able to spot if you know what to look out for. If you notice any of them, contact a professional to have your home inspected and treated. It's important to note that a termite infestation isn't always obvious, which is why you should also have a professional conduct routine inspections.
Physical Damage to Your House
When termites chew through wood, they create long grooves that weaken the wood's structure and leave it hollowed out. The damage may be located in places that you can't see, such as behind walls and beneath floors, but wood that termites have chewed through can produce a hollow sound that indicates that your home has been infested.
You may notice that drywall has small holes or that it's drooping in places. You may see that paint is peeling and may think that it's due to water damage, but it may actually be caused by termites.
Subterranean termites can damage the subfloor and cause blisters in wood flooring. If your wood floors look like they have water damage, that may also be a sign of a termite infestation. Floorboards may squeak when people walk on them, and wood or laminate floors that have suffered serious termite damage may buckle.
Other Signs That Termites Have Invaded Your Home
Subterranean termites live in underground nests and dig toward houses and other wood food sources. If you see mud tubes near your house, that's a sign that termites have burrowed underground to get to a food source.
After termites leave their nest to mate, they twist off and discard their wings. If you see a pile of wings that are all the same size and that resemble fish scales near a window or door, that indicates that there's a swarm of termites nearby.
You may see piles of termite waste in the form of pellets. The pellets may look like sawdust or coffee grounds.
Have Your Home Inspected for Termites on a Regular Basis
If your home has been invaded by termites, you may not see evidence until they have been there for months or years and have caused widespread destruction. That's why it's important to schedule routine termite inspections. If there is termite damage, a professional will be able to detect it so you can take care of the problem before it becomes serious and your home requires major structural repairs.
Published with permission from RISMedia.
5 Add-ins for Refreshing Summer Drinks
August 2, 2021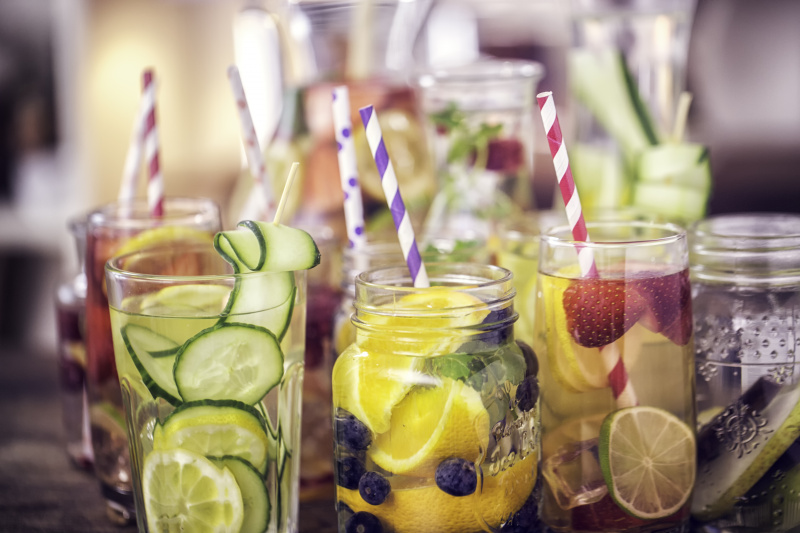 The summer sun may invite tons of fun, but it can also bring uncomfortable heat and dehydration. If you're ready to enjoy those golden rays, try out one of these delicious water add-ins to ensure the most refreshing drinks possible this summer.
Grapefruit or Lime
A classic add-in, lemon's citrus kick is a refreshing take on plain water. If you love the zesty flavor of lemon but want something different, try adding grapefruit or lime to your water for a delicious hint of flavor.
Mint and Blueberry
Muddled mint and blueberries make a delicious addition to mixed drinks, but they can also serve as an invigorating addition to your iced water. For a truly special kick, use carbonated water and a pinch of fresh-squeezed lime to create a healthy and alcohol-free version of a summertime blueberry mojito.
Strawberry and Basil
This combo reminiscent of a light and refreshing summer salad can make an excellent addition to your water. To ensure that your drink truly takes on the flavor of this combination, be sure to let the items infuse for 10-15 minutes before you plan to drink it. If you want the flavor to truly pack a punch, let the add-ins infuse longer.
Blood Orange and Ginger
For a hydrating drink that no one can call boring, thinly slice a blood orange and ginger to add into your water. For a lighter infusion, add it in directly before drinking. Ginger can be a particularly strong flavor, so be sure to add only a little alongside your blood orange slices.
Cucumber
If you're in the mood for a classic and simple addition to your water, look no further than sliced cucumber. Cucumber water's simplicity makes it ideal for serving guests or children who may not like the complex flavors of stronger infusions.
Staying hydrated doesn't have to be boring, these add-in options are perfect for sipping on your back porch or at an outdoor brunch. Whenever you choose to make them, you'll be sure to enjoy quenching your thirst with these perfect additions for your summer drinks.
Published with permission from RISMedia.
5 Ways to Save Money Like Grandma Did
August 2, 2021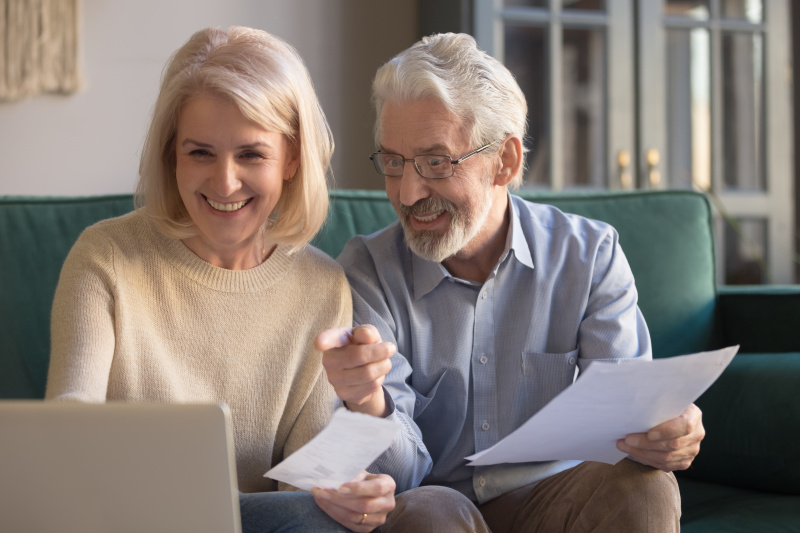 Grandma didn't have access to the array of processed foods, online shopping venues or financing options available to most of us today. What she did have, in most cases, was limited income and a need to make money stretch.
Working parents today have more demands on their time and more complex family schedules. But economists say many of Grandma's ploys are as relevant today as they were then. If you're looking to pare the fat from your monthly spend, try doing some things the way she did.
Plan Ahead -
Food budgeting is easier if you plan meals ahead of time and grocery shop from a list. While a kid's late practice or a late night at the office may occasionally scuttle the plan in favor of take-out, you'll finish the month with more in your pocket if you make a plan and try to stick with it—and that means eating in more than going out.
Skip Pre-Cut and Processed -
It's no big deal to chop veggies yourself or to simmer a batch of soup, stew or pasta sauce in the evening, cooking enough for two or three meals. You'll save by finding a few easy recipes and skipping pre-cut and processed foods.
Pack Lunches -
Eating out is expensive. You'll save a bundle and control the calories by packing daily lunches for the family. Save more by packing a picnic lunch for a day trip with friends or family. It's far cheaper than restaurant dining and a good way to stop and enjoy the scenery.
Pay With Cash -
Grandma did not shop with credit cards. Period. Go to the ATM and shop with cash. It's a good way to keep from spending more than you had intended.
Start Saving -
...and not just in your 401K. Grandma had a piggy bank or a coffee can where she stashed emergency money. Save your change. Pay yourself first out of every paycheck, automatically stashing five or ten percent of every paycheck into a separate account. Put aside all of the singles or five-dollar bills that wind up in your wallet. However you decide to save, you'll be amazed at how quickly it adds up.
Published with permission from RISMedia.
4 Luxe Bathroom Ideas to Pull From Hotels
July 30, 2021
Nothing is quite as relaxing as enjoying a luxurious hotel room. Between fine bed linens to a spa-like bathroom, when you stay at a great hotel, it can be hard to want to leave. Luckily, you can take that feeling with you when you leave—and you don't have to steal the bathrobes to do it.
Waffle Shower Curtain
Your utilitarian shower curtain may be doing its job just fine, but if it doesn't currently evoke that spa-like quality, it may be time for an upgrade. Leave the plastic and themed shower curtains for the kids' bathroom and opt instead for a monochrome waffle shower curtain. These heavy-duty fabric curtains may offer instant sophistication, but they can also be easily cleaned in the washing machine making them practical for everyday living.
Waterfall Shower Head
You may not be able to arrange for regular room service in your home, but you can easily start the day with a luxurious shower every morning. Your current shower head may be serviceable, but if you want to add a little more relaxation to your daily ablutions, consider swapping it out for a waterfall shower head. These oversized shower heads are mounted overhead to provide a water stream that feels like standing under a waterfall or natural rainfall.
Update the Hardware
Your bathroom's aesthetic has just as much of an impact on the overall feel. Outdated faucets and hardware will always lack a spa-like quality. Update your current fixtures and hardware to match a streamlined and modern style. Bronze, gold and copper make excellent choices and will be sure to offer the modern minimalist visuals that your favorite high-end hotel features.
Upgraded Bath Sheets
After using your waterfall shower head, you'll want to keep the spa-like quality going with more than a simple bath towel. Opt instead for bath sheets, which are bigger and more absorbent than the standard bath towel. For the most lux experience possible, be sure to opt for a higher-end bath towel that will offer a plush and comfortable texture.
Your bathroom may never be the complete oasis that a high-end hotel offers, but pulling easy-to-implement inspiration from them can have a big impact on your home. With these four ideas, you'll be relaxing in your own mini-spa in no time. All you will need to complete the package is a quality hotel-worthy bathrobe.
Published with permission from RISMedia.
Add Powerful Pairings to Your Family's Plates
July 30, 2021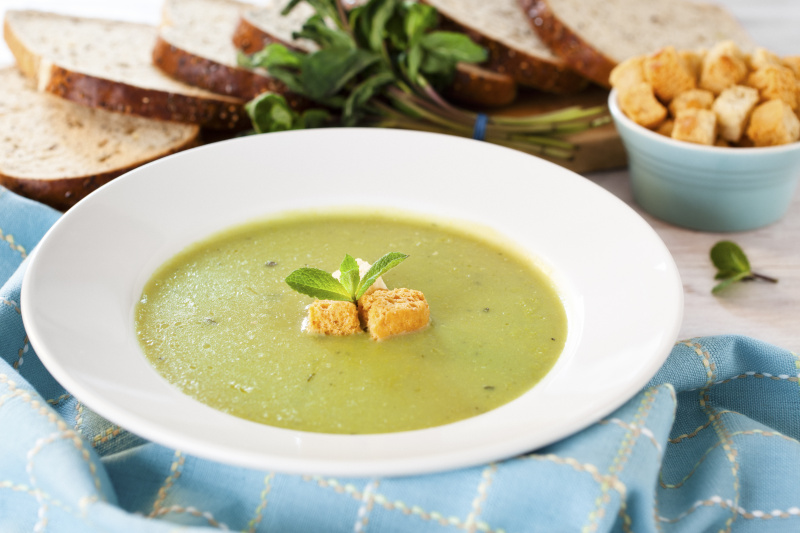 (Family Features) Joining loved ones at the family table is an important moment for many, both as a filling way to enjoy a meal and an emotionally satisfying way to catch up on all the day's events. Make those moments count by combining nutritious ingredients and creating recipes that can quickly become favorites.
As part of the Powerful Pairings initiative – launched by the United Sorghum Checkoff Program, National Pork Board and USA Pulses – this recipe calls for pulses, which include lentils, chickpeas dry peas, and beans; sorghum, similar to rice or quinoa filled with nutrients, texture and taste; and pork, rich in flavor, versatile and sustainable with nutritious qualities.
Combined, these three ingredients can work together in sweet and savory dishes alike, and they shine with a multitude of herbs, spices and sauces from around the world. A powerhouse nutritional trio, they include foods from the protein, vegetable and grain groups outlined in MyPlate, a template for balance, variety and moderation.
Plus, the taste and versatility of these ingredients make it easier to achieve more family meals, which promotes cohesion, communication and relationships, helping loved ones celebrate simple joys together and be more prepared for uncertainty and difficult life moments.
Find more information, resources and recipes at powerfulpairings.com.
Sorghum Split Pea Soup
Recipe courtesy of the United Sorghum Checkoff Program, National Pork Board and USA Pulses
Prep time: 20 minutes
Cook time: 60 minutes
Servings: 6 (1 1/4 cup each)
1 1/2 tablespoons olive oil
1 onion, chopped
3/4 cup sliced carrots
3/4 cup sliced celery
salt, to taste
pepper, to taste
1 1/2 teaspoons minced garlic
6 cups no-salt-added chicken stock
1 1/4 cups green split peas
1 small ham bone
2/3 cup chopped ham
2/3 cup pearled sorghum
4 sprigs thyme
2 bay leaves
1 1/2 tablespoons Worcestershire sauce
chopped fresh thyme (optional)
cracked black pepper (optional)
In a 4-quart stock pot or large pot, heat oil over medium heat. Add onion, carrots, celery and garlic; season with salt and pepper, to taste, and cook, stirring occasionally, 10-12 minutes, or until onion is tender. Add chicken stock, split peas, ham bone, ham, sorghum, thyme sprigs and bay leaves. Bring to boil; reduce heat and simmer, covered, 45-60 minutes, or until split peas are soft and sorghum is tender.
Remove ham bone, thyme sprigs and bay leaves from soup. Remove ham from bone, chop ham and return to pot. Discard bone, thyme sprigs and bay leaves. Add Worcestershire sauce and season with salt and pepper, to taste.
Garnish with chopped fresh thyme and cracked black pepper, if desired.
Nutritional information per serving: 336 calories; 8 g total fat (2 g saturated fat); 22 mg cholesterol; 573 mg sodium; 48 g total carbohydrates (12 g dietary fiber, 7 g sugars); 20 g protein; 3% vitamin D; 5% calcium; 17% iron; 19% potassium; 227 mg phosphorus (18%).
Published with permission from RISMedia.
Diploma in Hand: Post-High School Guidance From Online School Graduates
July 30, 2021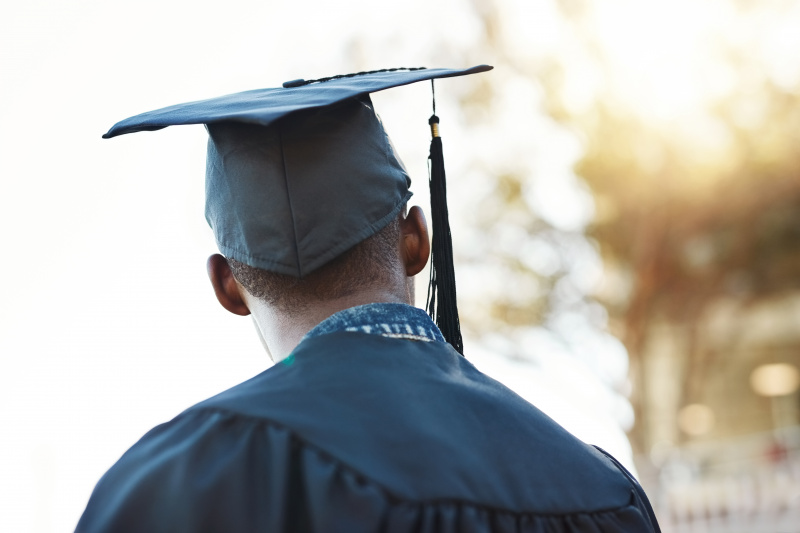 (Family Features) Before a global pandemic reshaped education across America, many students followed the "expected" path: complete primary education, earn a high school diploma and transition into a career or further learning.
Now, after an unexpected year (or more) of online learning, many students are embracing more nontraditional routes for their education and considering new options for life after high school graduation.
A valuable first step for high schoolers is envisioning the future they want.
"Looking at different avenues and taking an interest inventory really help with the exploration process," said Morgan Champion, head of counseling for Pearson Virtual Schools. "I recommend completing a career cluster interest survey, which are widely available online for free, to give guidance on which types of careers align to your interests and skills, such as a service-related or scientific field."
Next, consider these choices and tips for preparing for life after high school from alums of fully online K-12 schools Connections Academy and Reach Cyber Charter School.
Keep Options Open for Different Paths
Beyond the traditional four-year college degree, there are many ways students can progress toward a long-term goal or successful career. Community or two-year college is an option for some because it's often closer to home and tuition can be more affordable. Others enroll in a trade school or secure suitable jobs and step directly into the workforce. Some graduates enlist for military service while others take some time off to figure out their next step before making a move.
Keeping an open mind about all options is something graduate Angel Bennett supports fully. The flexibility of online learning allowed her to get a jump on her college education. She earned an associate of arts degree and associate of science degree through her local community college before graduating high school, giving her an edge in admission to her top choice four-year college. She now attends a private liberal arts college and is well on her way to a career fueled by a passion for clothing and inclusive fashion design.
The ambitious pace served as inspiration to Bennett's younger sister, as well; Amber completed her own associate of arts and associate of science degrees as a 14-year-old high schooler and will start attending a private four-year university at 15 as she simultaneously completes her diploma.
Students should ask their high school about these types of dual-enrollment options.
Don't Be Afraid to Act on Your Dreams
For some high school students, one of the most intimidating decisions to make is which colleges to apply to. However, law graduate Strider Kachelein, top of his undergrad class and top 4% in his law class at a prestigious institution, said to take that chance and apply to your dream school, even if you think you can't afford the tuition.
Kachelein, who started online school in sixth grade, knows paying for college can be challenging for many high school students and their families. He recommends researching financial aid policies first and carefully.
"So many people believe they can't get in and are shocked when they do," Kachelein said. "Money can also be a big issue, but there are so many resources available, like the college match I applied to in high school. A key stat I also looked at while researching colleges was the school's 'percent of financial need met.' There are a number of schools that will meet 100% of your determined financial need, which can make a world of difference. For example, at these schools, if your family is deemed unable to pay tuition, room or board then 100% of these expenses are covered by the school."
High schoolers can reach out to their school's college counselors to help navigate the application process.
Know It's OK to Take a Break
Pausing in the middle of one's education is a practice that's more common in other parts of the world, but is growing in the U.S. According to data from Pearson, nearly 17% of U.S. high schoolers were considering a gap year, which enables the graduate more time to evaluate options and priorities, save money and plan for the future.
COVID-19 heavily influenced 2020 graduate Stormy Kaiser's decision to take a gap year between high school and college. Choosing to accelerate her online curriculum allowed Kaiser to complete high school graduation requirements a year early, so even after taking the year off to realign plans the pandemic disrupted, she's on schedule to enroll in a four-year college with her peers.
Take Advantage of Career-Related Coursework in High School
Nontraditional school models often offer nontraditional curriculum options, like career and technical education courses, that students can put to work right away. For example, Amya Meekins, who also graduated high school a full year early, took business classes at her online school that helped her learn about contracts, finance and other elements to successfully start and run her own business.
She now runs a boutique in addition to being a performer and motivational speaker. She's also nearing completion of her second book, all as a 19-year-old undergrad pursuing her first college degree.
Consider Job Shadowing or Internships
Flexible scheduling is one of the most commonly cited advantages of online school among enrolled students. The extra free time can have big implications for students planning their futures, especially if they use the time to explore career choices.
That's exactly what Becky Bressen did, shadowing a music therapist at the urging of her brother, who is a physical therapist. After initially feeling the career wasn't for her and attending college with plans to become a music engineer and producer, a music therapy class made it into her course list, and it clicked for her. Right after college, she built a successful music therapy program from scratch at a hospice facility and finds her current role highly rewarding.
For more information about full-time online public schools, and tips for making post-graduation decisions, visit ConnectionsAcademy.com.
The Benefits of a Gap Year
When COVID-19 upended college plans for students across America, Stormy Kaiser knew she wasn't alone. Even so, she never anticipated how using an unplanned year to regroup could benefit her future.
Initially, Kaiser planned to start her pre-med journey at New York University, but after seeing the effects of the pandemic in urban areas, she shifted focus. A year of recharging and self-exploration, writing short stories and volunteering took her in a new direction. She now plans to attend Baylor University, where she'll double major in chemistry and mathematics as a pre-med student.
Due to her time management skills, personal diligence and involvement in volunteer opportunities, she was offered scholarships at many colleges and universities – a whopping $600,000 overall. She is now on her way toward becoming a neurosurgeon.
Published with permission from RISMedia.
Tips to Attract Good Bugs to Your Yard
July 29, 2021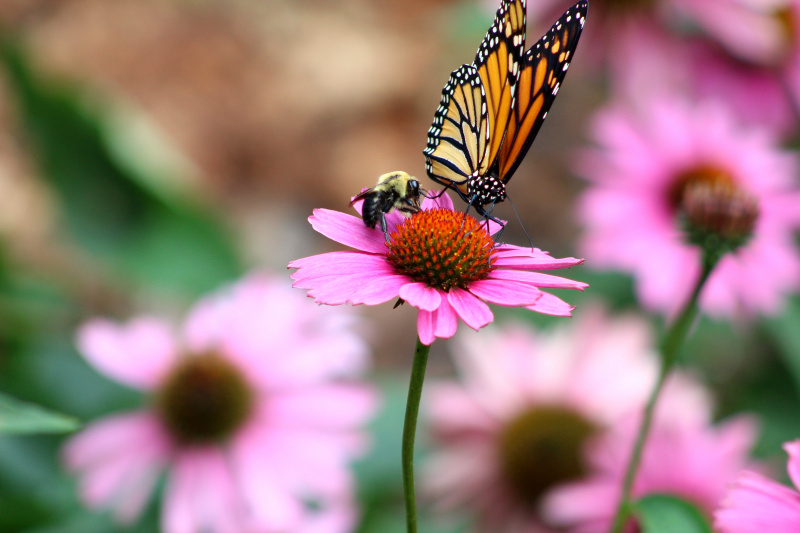 A great garden and well-landscaped yard can increase your home's value and will guarantee that you enjoy your outdoor space to its fullest. If you have decided to make the most of your yard this season, ensure that it keeps thriving by attracting good bugs to your yard.
What Kinds of Bugs are "Good" Bugs?
According to the Farmer's Almanac, in the average backyard, only about 10% of the thousands of bugs that live there are actually destructive. Most are beneficial or simply harmless. Good bugs for your garden include three types of bugs: pollinators, which pollinate your garden's flowers, predators which eat insects that are pests and parasites, which lay their eggs on bad bug's eggs so that their larva can eat the eggs once hatched.
Tips to Attract Good Bugs
A diverse array of plants and florals will ensure that your garden area is considered prime real estate for good bugs. Different nectars and pollen will attract a larger variety of beneficial bugs.
Early blooming plants will help draw out the good bugs in the early spring.
In the later and warmer months, bees, butterflies and other good bugs will be attracted to plants with blossom compounds, such as mint and lavender.
Native plants will ensure that native pollinators will be especially attracted to your yard.
Add a water source, like a bee bath or a pond. Beneficial bugs like bees and dragonflies alike need water.
Bees use water to dilute honey, keep cool and for creating royal jelly to feed larvae.
Dragonfly females lay eggs on water surfaces and will even place their eggs into aquatic plants at times.
What to Avoid to Ensure Good Bugs Live in Your Yard
It might be tempting to use chemical pesticides to rid your yard of pesky pests, but remember that these will likely kill pesky bugs and beneficial bugs alike. Even some substances labeled natural can still kill many good bugs in your yard and gardens. Remember also that non-native plants do a poorer job of attracting beneficial bugs. While you can have non-native plants in your yard, you should prioritize planting natives to ensure the best chance of attracting good bugs. Native plants also offer the advantage of being easier to care for in your normal climate, saving you time and money tending to their needs.
If you want your yard to remain an enticing home for pollinators and other beneficial bugs, a little planning can go a long way. Creating an outdoor oasis for yourself and your good bug friends just requires the right foliage.
Published with permission from RISMedia.