Today's Top Real Estate News
Provided by RISMedia News
10/04/2022
Warming Decor Ideas for Fall and Winter
October 3, 2022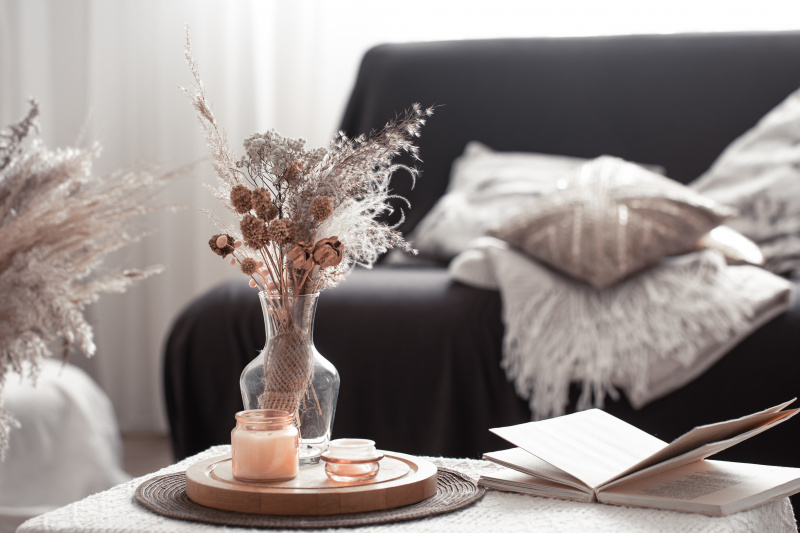 While seasonal decor may be the final cherry on top of a styled home, you don't have to create a magazine-worthy space to enjoy the benefits of weather-appropriate decor. In the fall and winter, great decor can enhance the warmth and welcoming atmosphere. These ideas can help you curate a space perfect for the cold weather.
Opt for Hygge
This Danish tradition may not be as trendy as it was in past years, but there is no doubt that hygge decor is perfect for the cold seasons. Danes combine cozy blankets and rugs, twinkling lights and relaxing with friends and family to create a warming atmosphere. They also use transparent fabrics like chiffons on windows to ensure privacy and encourage natural light.
Go Reversible or Transitional
Fall and winter are host to a plethora of favorite holidays. Don't be afraid to highlight your favorite holiday with transitional or reversible decor. Throw pillows can be an excellent way to feature holiday-specific patterns. When the holiday is over, simply put a new case on the throw pillow to ensure you can use it year-round.
Embrace Anything Plush
From thick shag carpets and faux fur rugs, to plush and fuzzy blankets, embrace your plush options to guarantee that you stay warm from head to toe this year. Keep a basket next to your sitting areas to ensure that a warm blanket is always within reach, without cluttering your couch or chairs.
Choose Rich Colors
A rich and warm color pallet can bring an inviting and intimate quality to your space. Jewel tones like deep purples, rich burgendies and vibrant emeralds can all create a sensation of grounding and comfort. Just be sure to pair the colors with lighter more neutral counterparts to avoid creating too dark of a space.
Use Texture
Luxurious velvets, soft knits and even wispy chiffons all can complement each other to create the perfect cold-weather decor. Curate the perfect warming decor by utilizing a mix-and-match approach to fabrics in your home to ensure that plenty of texture is present.
Curate Intimett Lighting Options
There's nothing cozier than an evening by the fire. If you don't have a fireplace, create that same intimate lighting through candlelight or even strands of yellow or white Christmas lights. Alternatively, go modern and sleek by opting for faux candles. Many electric options look very realistic without the fire risk.
Published with permission from RISMedia.
4 Home Upgrades for Pet Lovers
October 3, 2022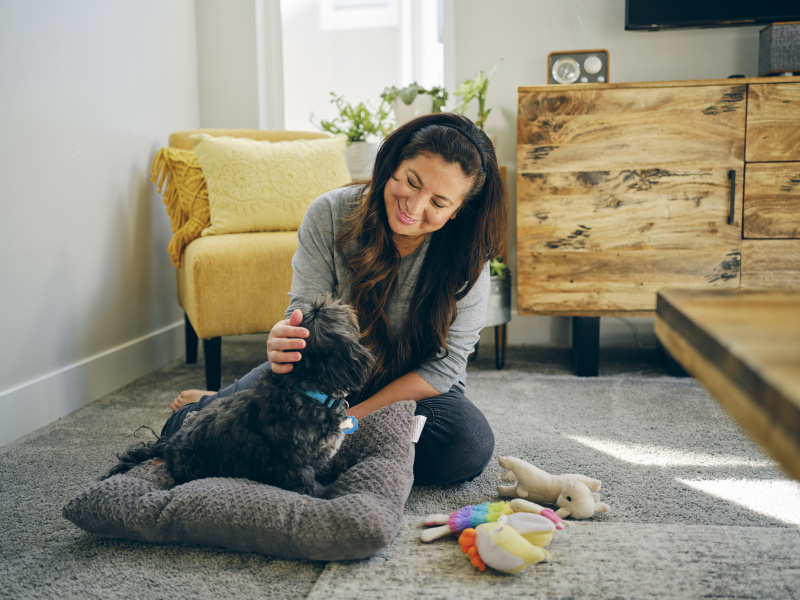 Many homeowners love their pets as part of the family. If you feel that your furry friend deserves special consideration when it comes to home upgrades, you're not alone. These four ideas are perfect for pet lovers who want to make their house a true home for their best friends.
Purchase Pet-Proof Materials
Even well-behaved pets can do a number on a fragile item. Between scratches, pet hair, slobber and accidents your home and furniture has to endure a lot when it comes to your pet. Ensure that you are looking for pet-friendly materials. Scratch-resistant flooring, stain-resistant fabrics and sturdy furniture should all be prioritized. Bonus? These choices can add value down the road, many families will love that their pets and children can play without risking too much damage to the space.
Re-Landscape the Yard
Pet-friendly yards are about more than a place to play with a fence. Cats and dogs are notorious for having reactions to common garden plants. Keep Fido and Tiger safe by evaluating the landscaping and avoiding any toxic plants. If necessary, it's time to re-landscape to ensure a safe space for your pet.
Add a Mudroom Dog Shower
If your furry friend loves to play outdoors and has a tendency to create a mess, a mudroom shower may be worth the investment. A spacious shower located near your backdoor can make cleaning your pup a breeze, even in the cold winter months. This can be especially beneficial if you live in a muddy or sandy environment, and can even be helpful for small children who tend to trek a mess inside. In the summer, this can double as a great way for kids and adults to rinse off before or after hopping in the pool or hot tub.
Create a Pet Hub
This upgrade is inexpensive and can save you time and frustration on a daily basis. If you've ever lost your pet's leash or waste bags right before a walk, you know the frustration of looking for the item while your pet is eager to go. Save yourself time by creating a pet hub. Fill a small coat rack with pet-specific items to ensure everything is right where you need it. Add a small basket with pet toys and keep your pet's food and water bowls in this area to create a one-and-done space for everything your pet could ever use.
Published with permission from RISMedia.
The Importance of Regular Immunizations for Heart Health
October 3, 2022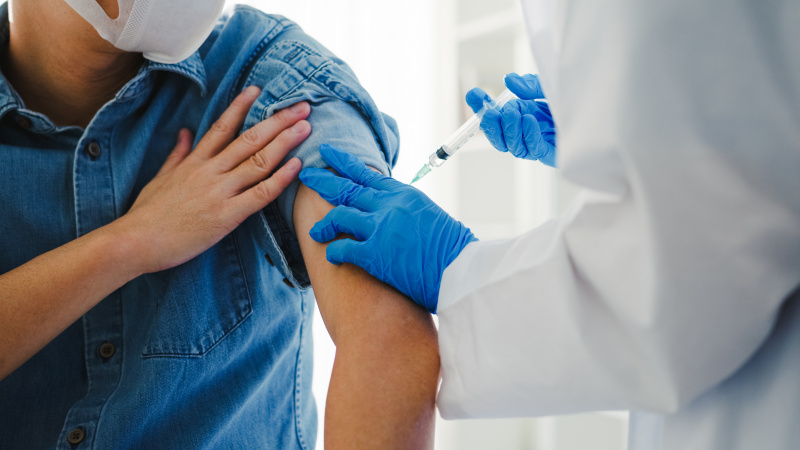 (Family Features) While most parents are good at keeping track of vaccines their kids need to stay healthy, many adults don't realize there are immunizations important for keeping themselves heart-healthy, as well.
Adults, especially those with a history of heart disease or stroke, should take steps to stay up-to-date on preventive vaccines, particularly for the flu and COVID-19.
Influenza
– While many experience just a few days of aches and chills, the flu can be deadly for some, including young children, the elderly and those with chronic conditions like heart disease, stroke and diabetes. There has also been research linking flu infection to cardiovascular disease (CVD). Getting a flu shot can not only prevent the flu, it may also reduce the risk of having a heart attack or stroke.
In fact, a
study published in "Stroke" found that, among a group of people hospitalized for various reasons, those who experienced a flu-like illness within a month of their hospitalization were 38% more likely to have a stroke. Receiving the flu vaccine within a year prior to hospitalization lowered a person's stroke risk to 11%.
"Getting an annual flu shot should be part of routine health care for all individuals, especially for people who are already living with chronic health conditions that put them at higher risk for heart attacks or strokes," said Eduardo Sanchez, M.D., M.P.H., FAHA, American Heart Association chief medical officer for prevention. "The potentially serious complications of the flu are far greater for those with chronic diseases. This is true not just for older people but even those age 50 and younger who have a history of high blood pressure, heart disease or diabetes."
COVID-19
– At the onset of the pandemic, the American Heart Association established the COVID-19 Cardiovascular Disease Registry, which found people with or at risk for CVD were more likely to become infected with and die from COVID-19. Additionally, the research found many people experience heart and vascular disease after getting COVID-19.
A
study from the registry published in "Circulation: Arrhythmia and Electrophysiology" found new-onset atrial fibrillation in 1 in 20 patients hospitalized with COVID-19. Additionally, research also found people hospitalized with COVID-19 had a higher risk of stroke compared with people who had similar infectious conditions such as influenza or sepsis.
"We can't stress enough the connections between COVID-19 and cardiovascular disease," Sanchez said. "There is clear evidence that people who have heart and vascular disease and even those with CVD risk factors are more likely to get COVID and to have more severe complications from the virus."
Other Immunizations
– While flu and COVID-19 vaccines are of the utmost importance, there are a number of other immunizations that can help keep people heart-healthy.
The pneumococcal vaccination protects against a common cause of severe pneumonia and is especially important for people 65 and older, and others with certain underlying medical conditions. This type of pneumonia can be deadly, especially for people already at high risk for health complications, including CVD. One shot is usually good for several years, although you may need a second one later depending on your age at your first shot.

Shingles, a viral infection caused by the chickenpox virus, has been linked to an increased risk of stroke. More than 99% of people age 40 or older in the United States may carry the dormant chickenpox virus, also known as the varicella-zoster virus, and not even realize it.
Learn more about important immunizations and find other preventive health tips at
heart.org.
Published with permission from RISMedia.
5 Important Tips for Painting Your Kitchen Cabinets
September 30, 2022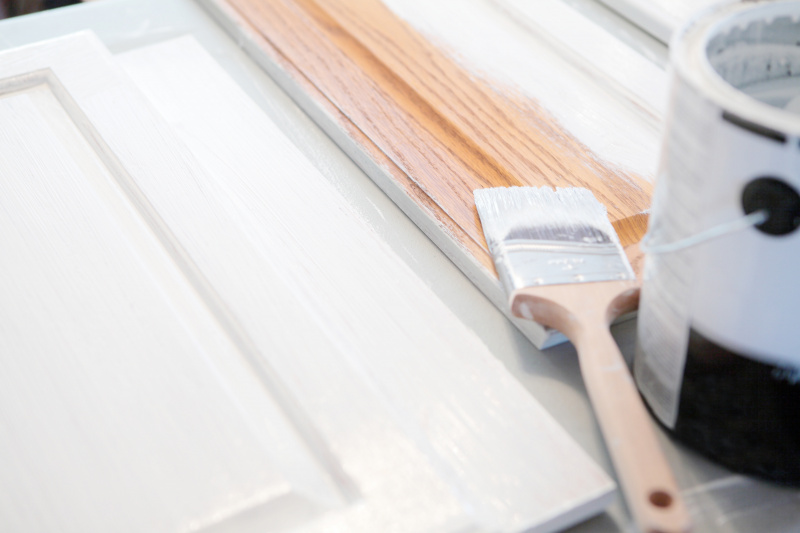 Is your kitchen in need of a refresh? Instead of dropping thousands of dollars on a full kitchen remodel, a fresh coat of paint on your cabinets can transform this space and make you feel like you've just stepped into a brand new kitchen. But before you break out the paintbrush and a pop of color, you need to be prepared. Here are five tips you should follow before you take on this DIY painting project.
Remove the Doors and Hardware
Though it can be tempting to paint directly on the cabinets—don't. Taking the doors off is an essential first step for ensuring the best results. If you do not remove the doors, you may paint a cabinet shut, miss spots behind the doors and end up with an overall messy final product. This will also help to avoid dripping, which can cause a huge mess.
Once the doors are removed, be sure to take off any and all hardware, including door and drawer pulls, plus any hinges on the doors and cabinets. Be sure to label them as you take them off so that once you are finished painting, everything ends up in the right place.
Don't Skip the Prep Work
Almost every painting project, no matter how big or small, requires some prep work. This is a step you definitely don't want to skip. Painting your kitchen cabinets is a time-consuming process, and if it isn't done right from the start, it may end up looking worse than what you had before.
Before you start painting, most cabinets require a sanding to the surface, as well as filling in cracks with wood filler—be sure to let this dry! Once sanded and evened out, wipe down with a damp cloth to remove dust and debris. If this isn't removed before priming and painting, it may ruin the final finish.
Primer is Important
When it comes to painting projects, especially in the home, primer is an important step for long-lasting, high-quality results. Primer will allow the paint, no matter what color or shade you choose, to shine. It will also help the paint stick to the surface. Be aware of the material you are painting and the type of paint you plan to use to be sure you get the right type of primer.
Many older cabinets are typically painted with oil paint, and if you choose a latex paint for your finish, it may end up peeling off, meaning you will have to re-paint after a short period of time. Talk to your local hardware store to figure out which primer will be best for your project.
Apply Thick Layers of Paint
In any kitchen, all surfaces should be durable, including your cabinets. They should be able to survive daily use and be easy to clean in case of spills, splashes and sticky fingers. When painting, start with one thin coat of paint. The best way to tackle this project will be to paint on multiple layers of paint, creating a thick, even coating. This will also help avoid chipping, which may be a result of one thick, uneven coat.
As mentioned, this project will be time consuming. Before adding each next coat of paint, you want to be sure that the previous coat is completely dry. This will require a lot of patience, but it will pay off in the end if done correctly.
Allow Your Cabinets to Dry Completely
Speaking of completely dry, this step is vital to finish off this undertaking. Though your cabinets may be dry to the touch within a few hours, the curing process can take up to three days. If you do not take the time to let the paint cure into a hard, durable surface, you may experience chips and marks.
Wait at least 48-72 hours before reattaching hardware to the doors and drawers. Wait the same amount of time before you attach the doors back onto the cabinets, as well. For the first week, be aware of how hard you close them and avoid scraping, as they are still susceptible to damage.
Published with permission from RISMedia.
Where to Search for Free Moving Boxes
September 30, 2022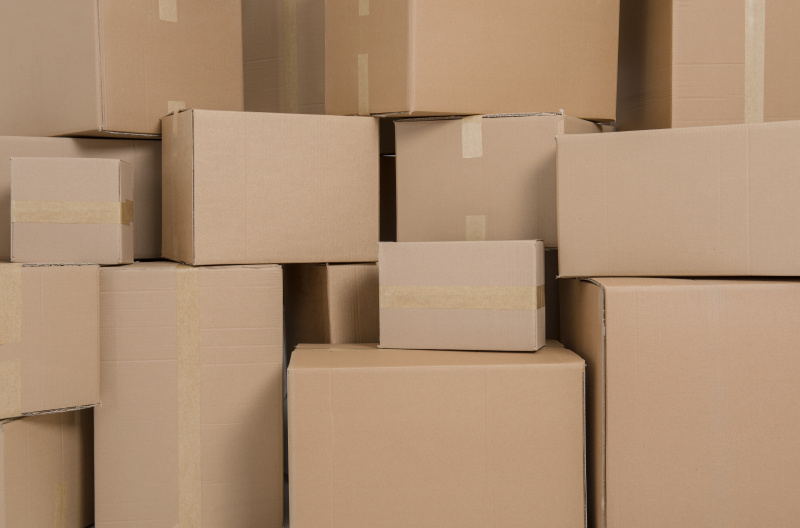 Are you planning a move to a new apartment or house? If so, you could likely use some moving boxes to transport your belongings. Unfortunately, purchasing moving boxes can quickly burn a hole in your wallet. Here are some places you can go to get yourself some moving boxes for free!
Visit Your Local Grocery Store
Grocery stores are a great place to find large, recycled boxes. Because they regularly stock their shelves with bulk deliveries, they likely have numerous boxes in their stock room. Simply go into your town's grocery store, big or small, and ask if they have any boxes you can take home with you.
Check Your Work Office
If you work in an office that has constant deliveries, you may not have to go very far to find some boxes perfect for your move. Talk to your mailroom or managers and ask them to set aside a few for you to use for your move.
Ask You Local Liquor Store
Just like a grocery store, liquor stores regularly get bulk deliveries. Whether it is a case of liquor, wine or beer, these deliveries often come along with large boxes. Ask the store owner if they have any to spare.
Go to a Big Box Store
Big box stores, such as Walmart or Home Depot, are constantly stocking their shelves, leaving them with plenty of spare boxes, especially of the larger variety. Start by calling their customer service line, explain that you are moving and looking for some boxes.
Search Online
You can find pretty much anything online these days, especially on websites like Craigslist and Facebook Marketplace. Simply search in the "for sale" categories, under "free" to find some great steals on almost every size box you'll need.
Moving, no matter how far, is a big undertaking that you can't really avoid. Skip the expensive movers and save yourself some money to spend on items for your new home, or to cover upcoming bills, and check these locations to find yourself some free moving boxes.
Published with permission from RISMedia.
Do You Have Enough Life Insurance?
September 30, 2022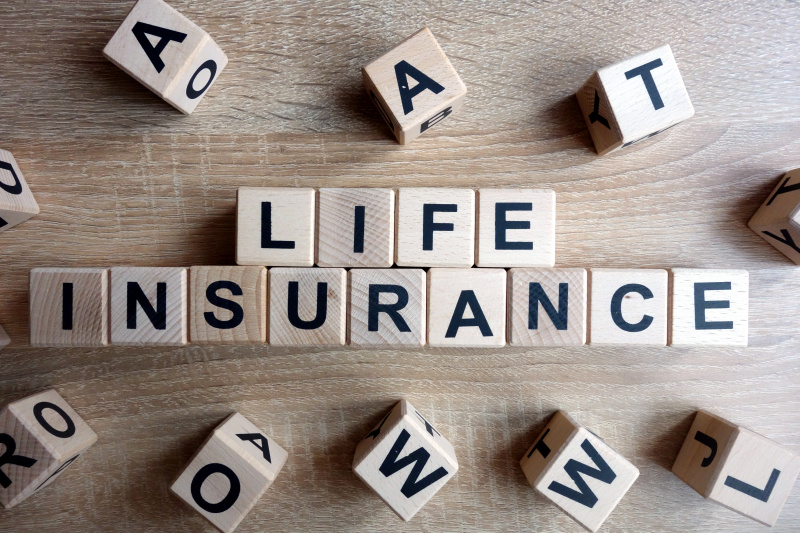 Life insurance can provide financial security for your family after you pass away. Figuring out how much life insurance you need can be tricky. Even if you got professional help selecting an amount of coverage years ago, your situation may have changed since then, and the coverage you chose may no longer be enough.
How Much Life Insurance Do You Need?
It's difficult to give a straightforward answer to this question because several factors can come into play and because every situation is different. If your spouse and/or children rely on your income, you should have enough life insurance to replace your income for a period of 10 to 15 years. Since inflation can erode purchasing power over time, you should take out a life insurance policy for an amount that exceeds that figure. That will create a buffer and ensure that your loved ones will have enough money to cover their expenses.
Money from a life insurance policy can be used to pay off debts, including a mortgage, credit card bills and auto and student loans. Your life insurance policy should have a level of coverage that will allow your relatives to pay off any debts that are outstanding at the time of your death. Add in a buffer to cover interest and fees.
Why Might Your Life Insurance Policy No Longer Be Adequate?
Many people purchase life insurance when they are relatively young. It's common for a couple to buy life insurance when they get married. If you took out a policy several years ago and based the coverage amount on your circumstances at the time, you should review your situation and figure out if you need additional coverage.
If your income has increased, your family's standard of living and spending have probably also gone up. A life insurance policy that was based on your circumstances five or ten years ago might not be able to cover your family's living expenses today.
You may also have debts now that you didn't have when you took out the policy, such as a mortgage, auto loan and credit cards. In that case, your family may struggle to pay those bills if your life insurance policy doesn't cover them.
Talk to Your Insurance Agent
Even if you have life insurance, it may not be enough to protect your family after your death. As a general rule, you should review all of your insurance policies on a regular basis to make sure that your coverage suits your current needs. Get in touch with your insurance agent to discuss your circumstances and coverage and figure out if you need to make changes to your policy.
Published with permission from RISMedia.
4 Tips for Saving Money on Vet Bills
September 29, 2022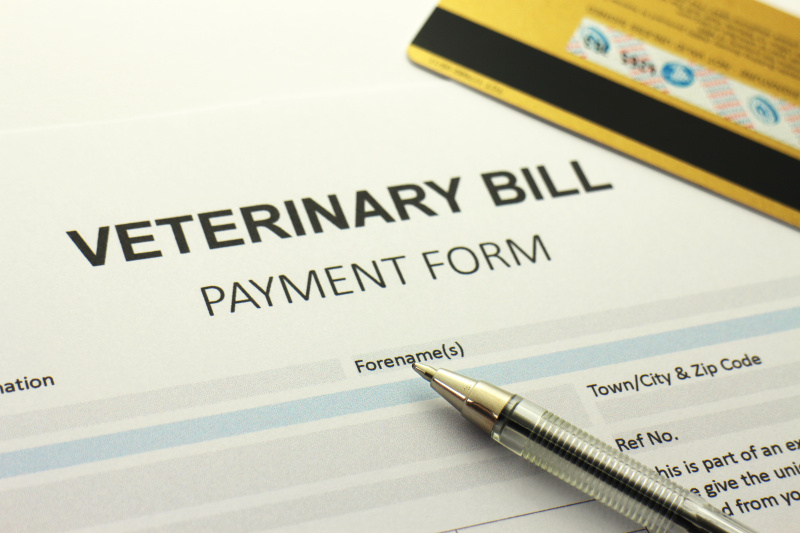 When you welcome a new pet into your home, it is important to be aware that, just like humans, pets may need to visit the doctor, too. From annual shots and vaccines to emergency visits, bills from your veterinarian can add up just like your own bills from your doctor. However, you don't want to avoid bringing your pet to the vet just because it can be costly. Thankfully, there are a few ways you can save money on your next visit, care for your pet and stay on a budget-conscious track.
Regular Check-Ups
Just like your annual physical at your doctor's office or your regular oil changes on your car, taking your pet to the veterinarian regularly will not only keep them healthy, but catch a medical problem that needs attention before it becomes too advanced and costly to treat. Schedule visits in advance for vaccinations and be sure to make and attend all of your appointments to avoid any additional fees.
Community Services
Local veterinarian schools, animal shelters and clinics offer plenty of free services for your pets, including spay and neutering appointments. Be sure to check your local papers and message boards to find out about any upcoming events. If you do choose to attend one of these community locations for any services, be sure to keep the records and share them with your regular vet.
Insurance and Payment Plans
Pet insurance can greatly help reduce costs at the vet, especially for an animal with a chronic medical condition who needs multiple treatments or medications. Consider adding this to your existing insurance coverage to bundle and save, or check if your employer offers it in your benefits package. Also, many veterinarians offer payment plans, which allow you to pay for services or procedures in monthly installments. At the end of the day, your vet doesn't want your pet to suffer, so be sure to ask them about any payment plan schedules they may offer so that your personal financial situation won't negatively affect their health.
Discounts Available
In addition to payment plans, many offices offer different types of discounts. From military discounts and senior discounts to off-brand medications at a lower cost, simply talk to your vet to see what they may have to offer. Telehealth visits are also available for pets, which can often be cheaper than in-person visits. There also may be certain months where discounts are offered, such as Heartworm Awareness Month in April, where you may find discounts on medications and treatments.
Published with permission from RISMedia.
5 Things to Avoid Buying in Bulk
September 29, 2022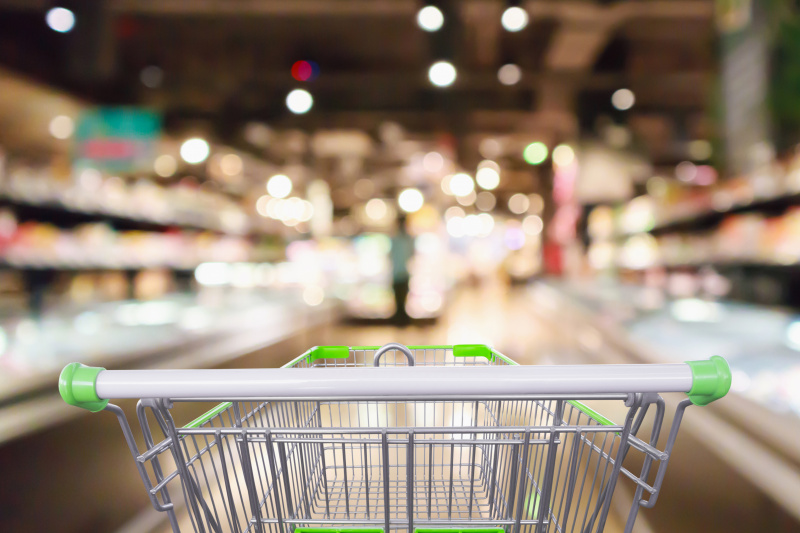 Buying in bulk may be costly upfront, but it can save you a lot over time. If you have the pantry space, there are some items that are ideal as bulk buys. Unfortunately, there are some things that just don't make sense to buy in bulk. Save yourself some cash and some frustration by avoiding these bulk purchases.
Spices
Your local discount or bulk store likely has a vast selection of spices, but don't be fooled. Unless you tend to cook for large groups of people regularly, you likely won't make a dent in the spice container after the first year of purchase. Remember, while spices don't spoil in the traditional sense, they lose their flavor and potency over time, making them useless.
Nuts
Nuts may be shelf-stable, but they contain a lot of oil which can turn rancid sooner than you might think. Unless you have a large family that enjoys snacking on nuts daily, or you plan to do a lot of baking soon, it may be best to buy your favorite nuts in smaller quantities. The only exception? Nuts freeze well, if you have freezer space, this can be a good way to capitalize on a bulk deal without wasting the food.
New Vitamins
Buying vitamins can be a savvy shopping trick, but if you purchase a bulk supply of a vitamin, you should be sure you're going to take it. Avoid buying expensive vitamins in bulk if you haven't tried them before. No one wants to find out that a specific brand tastes awful or is hard on their stomach after they've purchased 500 of them.
Name Brand Items
Buying name-brand items in bulk can get you a good deal, but if you are shopping from a bulk store, you may find that the store brand offers an equivalent quality with an even bigger bargain. In fact, due to the large purchase agreements bulk stores can make, some items may be from the same manufacturer, making the only true difference between the name brand and its store-brand counterpart the label it comes in.
Soda and Chips
Soda is a loss leader at many chain grocery stores. These items are sold below cost to entice shoppers to come to the store. If you want a great deal for your next BBQ, you may find a better sale at your local grocery store.
Published with permission from RISMedia.
How to Get Your Baby to Sleep Through the Night
September 29, 2022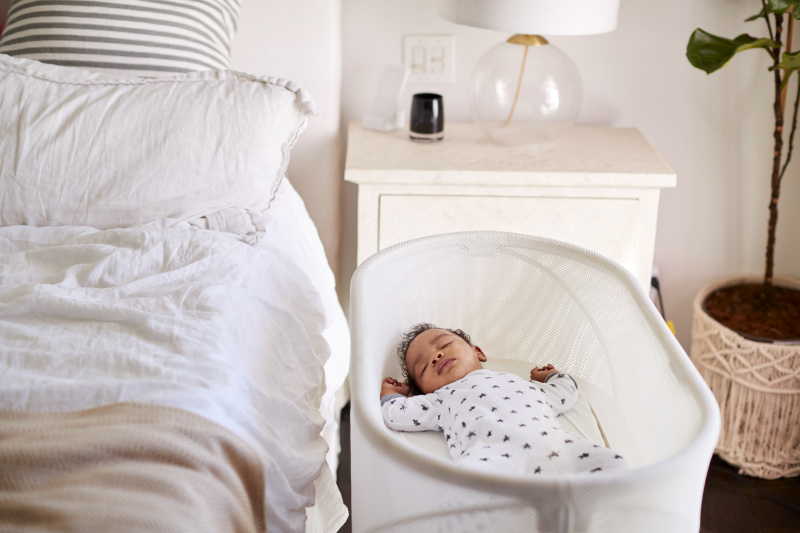 Caring for an infant can be exhausting, especially if the baby wakes up soon after falling asleep and you can't get more than a couple of hours of sleep at a time. Here are some important things you should know about an infant's sleeping habits and tips to help your baby sleep through the night so you can get some rest, too.
Understand Your Infant's Needs
For young babies, eating is more important than sleeping, regardless of the time of day. During the first couple of months, it's normal for an infant to wake up several times during the night to eat.
After three to six months, your baby may sleep for longer periods of time. When your infant begins to realize that you will leave the room at bedtime, the baby may cry so you won't leave. That's a normal part of an infant's development.
Keep Things Consistent
Following a routine can help your infant understand the difference between day and night, and get them on a sleep schedule. The sooner you start, the better. The most important thing is to keep the routine consistent and to do the same activities, in the same order, every day.
Keeping your baby active during the day will make the infant tired in the evening. As bedtime approaches, switch to calmer, quieter activities that promote relaxation, such as giving your baby a bath and looking at a book together.
The last activity should take place in the nursery and should be something that your baby enjoys. That will help your infant associate the nursery and bedtime with positive feelings.
An infant who is overtired may have trouble falling asleep. If your baby has a hard time dozing off, try making bedtime earlier.
Waking up and finding the room different can be unsettling for an infant. Don't adjust the lighting after your baby goes to bed.
Overstimulation can make it hard for a baby to fall asleep again. If you have to feed or change the baby during the night, keep the lighting the same as it was when the infant was sleeping and talk as little as possible.
Teach Your Baby How to Self-Soothe and Fall Asleep
You can soothe your infant with cuddling or rocking, but babies also have to learn how to soothe themselves. At 6 to 12 weeks old, start putting the baby to bed while drowsy, but not quite asleep.
You may want to try the Ferber Method starting at the age of 5 or 6 months. Put your baby to bed drowsy, but awake, and leave the room. If the baby cries, wait a few minutes before you return. Console, but don't pick up, the infant. Only stay for a few minutes, even if the baby is still crying.
If the baby keeps crying after you leave, return to the room, but wait longer. This process can be stressful, but parents often find that their babies begin to sleep better within a week.
Published with permission from RISMedia.
Why You Shouldn't Try to Repair Your Roof Yourself
September 28, 2022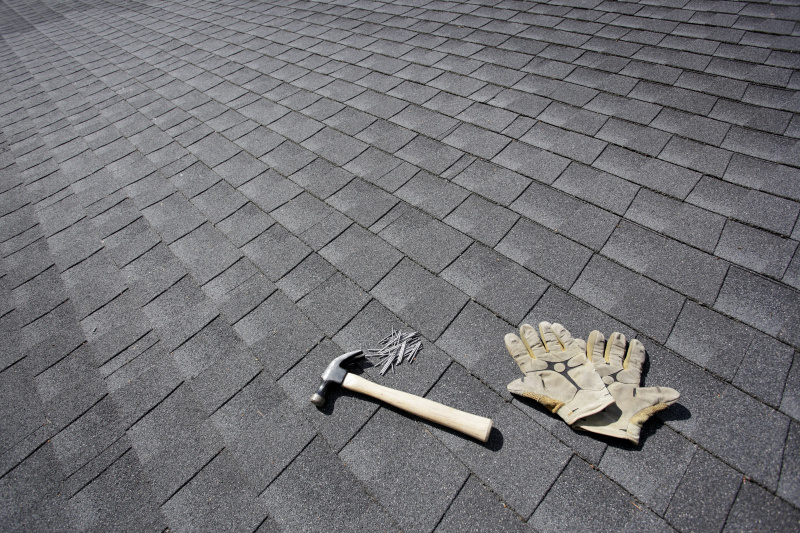 Roof repairs are often expensive. If a problem occurs, you may be tempted to buy materials, watch some videos online and tackle the repairs yourself. That can be a big mistake.
You May Underestimate the Scope of the Problem
Professional roofers know how to spot signs of roof damage. They also understand that issues are often more serious than they initially appear. If you don't understand how roofing systems work and know what to look for, you may miss a significant problem.
For example, you may think that your roof just has a few missing shingles. A professional roofer, however, may discover that water has gotten into the area where those shingles used to be and damaged the beams underneath and may realize that the roof needs major repairs.
You Can Make the Problem Worse
Fixing a roof isn't as simple as it may seem. Using tools or installing shingles incorrectly can cause even more damage. For example, you may install shingles and leave gaps that can let water in. If that happens, you will eventually have to hire a contractor to make repairs, likely spending more in the long run.
If the shingles aren't lined up properly, the repairs may be obvious to anyone who looks at the house. Your attempt to fix your roof can turn your home into an eyesore and can make it hard to sell it in the future.
You Can Get Hurt
Walking on a roof is dangerous. It can be difficult to balance on a sloped surface, and wet or damaged roofing shingles can make it even more treacherous. If you don't know how to walk safely on a roof, don't know how to spot signs of damage that aren't obvious and you try to make repairs that you're not sure how to do, you can get seriously injured.
You Can Void the Warranty
Roofing shingles come with a warranty, but it usually stipulates that they must be installed by certified professionals. If you attempt a DIY roof repair, you may void the warranty. If you encounter a problem later, you won't be able to take advantage of the shingles' warranty, even if they were damaged when you bought them.
DIY Repairs Can Affect Your Homeowners Insurance Coverage
If you repair your own roof and you aren't qualified to do so, that can make your home susceptible to serious damage. If you then file a homeowners insurance claim, the company can deny it because your repairs, not a covered peril, caused the problem. If the insurer learns that you made DIY roof repairs, it may even cancel your policy. You may find it hard to get homeowners insurance through a different company.
Hire a Professional Roofer
There are some home projects that you can DIY, and there are others that you shouldn't. Roof repairs should be left to professionals. Fixing your roof yourself can lead to a host of additional problems. It's just not worth the risk.
Published with permission from RISMedia.