Today's Top Real Estate News
Provided by RISMedia News
10/28/2020
How to Design a Meditation Space at Home
October 27, 2020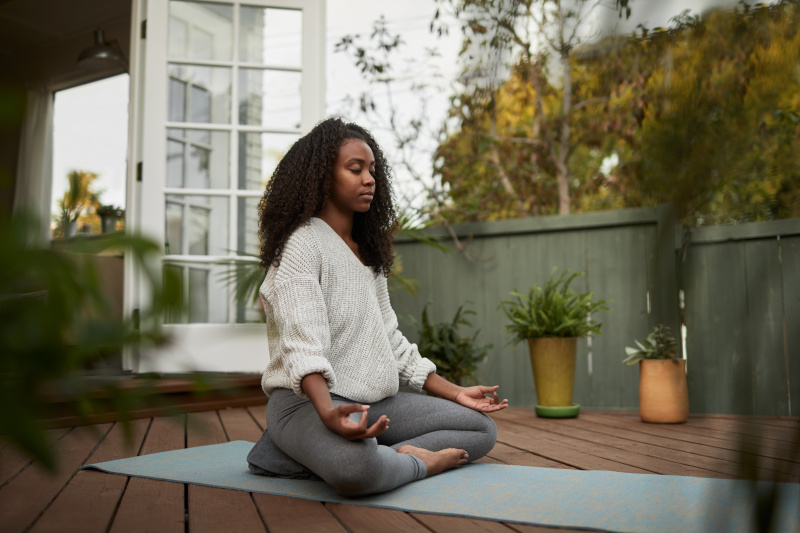 Luxury homeowners have increasingly embraced wellness in their living spaces. While some features will require working with a professional to install, such as a water purifier or a steam room, there are also DIY projects that you can tackle to promote healthy living around the house. One way to do so is to create a meditation room where you can escape for a few peaceful moments each day.
Meditation is believed to have far-ranging benefits, from reducing stress to boosting cognitive function. If this sounds like something you could benefit from in your life, here are a few tips for designing a meditation area at home.
Pick the Right Location
It all starts with finding the ideal space. This should be somewhere you'll be free from any distractions, meaning you probably don't want to set up your meditation area near a part of the home that gets a lot of traffic. All it really takes is a small room or quiet alcove, however, if you have a tranquil view to help you settle into a relaxing mindset, that's certainly a bonus. During the warmer months, you can even design your meditation space outside.
Create a Zen-Like Atmosphere
Focus on the energy of the room. Meditation studios tend to be designed with a minimalist aesthetic. One reason for this is that removing clutter and chaos from your surroundings can help to promote mental clarity. A simple cushion or mat where you can sit comfortably is all you'll really need, but a few plants and objects can contribute to the ambience and allow you to disconnect from your daily stress.
Tap the Senses
Another way to make this a tranquil space is to tap into your senses with warm lighting, relaxing aromas and peaceful sounds. Candles or an essential oil diffuser can fill the room with your favorite scent to help you focus on breathing and reflection. If you want some gentle background noise, a small water feature and meditative music are excellent ways to set the mood.
And remember, this is a place to unplug, so ideally, there won't be any screens nearby.
Published with permission from RISMedia.
Combat Cool Days With Comforting Dishes
October 27, 2020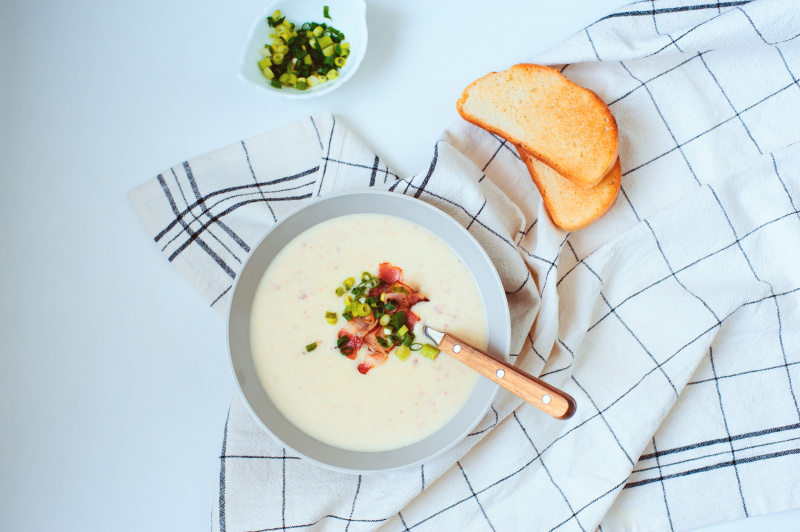 (Family Features) From filling dinners to favorite desserts, comfort foods can bring smiles to friendly faces. As temperatures drop, lean on recipes that add flavor and bring warming scents to your kitchen.
Loaded with comforting ingredients like READ German Potato Salad, this Cheesy German Potato Soup can appease appetites with tantalizing taste. Ideal at dinner parties or festivities throughout winter, Mini Chocolate-Beet Cheesecakes with Maple-Orange Glaze combine Aunt Nellie's Sliced Beets with familiar cheesecake flavor for a tempting treat.
Visit readsalads.com and auntnellies.com for more comforting inspiration.
Mini Chocolate-Beet Cheesecakes with Maple-Orange Glaze
Servings: 12
Crust:
1/2 cup all-purpose flour
1/4 cup chopped walnuts
3 tablespoons salted butter, softened
Cheesecake:
1 jar (15 ounces) Aunt Nellie's Sliced Beets
1 package (8 ounces) cream cheese, softened
1/4 cup pure maple syrup
1 large egg
1/2 cup semi-sweet chocolate chips, melted
Topping:
2 tablespoons frozen orange juice concentrate
3 tablespoons pure maple syrup
1/8 teaspoon ground cinnamon
whipped cream (optional)
Preheat the oven to 350 F. Line 12 medium muffin cups with foil liners.
To make crust:
In a medium bowl, combine flour and walnuts.
Using a fork or pastry blender, cut in butter until mixture resembles fine crumbs. Place about 1 tablespoon mixture into each lined muffin cup. Lightly press crumbs into the bottom. Bake for 5-6 minutes, or until the crust begins to brown.
To make cheesecake: Drain beets, reserving 2 tablespoons liquid. In a blender, puree 1/2 cup beets and reserved liquid until smooth; set aside. Dice remaining beets; set aside.
In a large bowl, combine cream cheese and syrup. Beat until smooth. Add egg; mix until blended. Stir in reserved pureed beets. Add melted chocolate; mix well. Spoon about 3 tablespoons cream cheese mixture into muffin cups over warm crusts. Bake for 15 minutes, or until filling is set. Let cool to room temperature. Place cheesecakes in the refrigerator for at least 30 minutes.
To make topping: In a small saucepan, combine reserved diced beets, orange juice concentrate, syrup and cinnamon. Cook and stir over medium heat until mixture comes to boil, stirring frequently. Continue cooking and stirring until mixture thickens and appears glossy, 5-8 minutes. Remove from heat; let cool to room temperature.
Remove cheesecakes from muffin liners. Top evenly with glazed beets. Serve with whipped cream, if desired.
Cheesy German Potato Soup
Recipe courtesy of "Today's Creative Life"
Servings: 8
1 1/2 cups shredded cheddar cheese
1 cup shredded Gruyere cheese
3 tablespoons all-purpose flour
8 slices bacon, chopped
3 large carrots, chopped
1 medium onion, diced
2 cloves garlic, minced
6 cups low-sodium chicken broth
1/2 teaspoon ground black pepper
1/2 teaspoon crushed red pepper flakes
1/2 teaspoon dried thyme
1 tablespoon dried parsley
2 cans (15 ounces each) READ German Potato Salad
1 cup heavy cream
1 cup whole milk
chopped parsley or chives (optional)
Place cheeses and flour in a gallon-size zip-top bag. Close bag. Shake until cheese is covered with flour; set aside.
In a large Dutch oven over medium heat, cook bacon until crisp, stirring occasionally. Transfer to paper towel-lined plate; set aside.
Pour off all but 2-3 tablespoons bacon drippings. Return Dutch oven to medium heat. Add carrots, onion and garlic. Cook until onions are translucent and carrots are softened, 3-4 minutes. Add chicken broth, black pepper, red pepper flakes, thyme and parsley. Stir in potato salad. Continue cooking over medium heat 5 minutes, or until potatoes are heated through, stirring occasionally.
Reduce heat to low. Slowly stir in cream and milk. Cook 5-8 minutes until blended and heated through, stirring frequently. Slowly add cheeses, stirring until melted.
Top with bacon. Garnish with parsley or chives, if desired.
Published with permission from RISMedia.
4 Defining Features of Victorian-Style Homes
October 27, 2020
There are many ways to describe Victorian architecture. Grand, eclectic and ornate are just a few of the frequently used terms that come to mind. While it should come as no surprise that the iconic architectural movement emerged during Queen Victoria's reign over the British Empire from 1837 to 1901, it can actually refer to several different styles that were prevalent during this period, such as Queen Anne, Second Empire and Romanesque. There are, however, certain features that have become synonymous with Victorian-style homes. Here are a few such characteristics that contribute to the endless appeal of these residences.
Towers and Turrets
The first thing you're likely to notice when arriving at a Victorian-style home is a magnificent tower or turret defining the exterior. Often rounded, though sometimes squared, they typically rise above steeply pitched roofs and create an asymmetrical façade. Scalloped shingles are also commonly used for the outside of the home, though some styles, like Romanesque, are built from stone.
Wraparound Porches
Everyone loves a wraparound porch. Or at least, everyone should. Many Victorian-style homes are designed with such a porch in order to greet visitors with a spacious, covered seating area. In addition to providing an elegant outdoor living space, this feature sets the stage for the grandeur that continues throughout.
Meandering Floor Plans
If you want an open floor plan, then a traditional Victorian-style home may not be for you. The interior of these homes often have elaborate layouts with rooms of various proportions, from grand parlors and reception rooms to intimate nooks and alcoves. These days, however, it's not uncommon to find a Victorian that's been renovated with an open living space on the main floor.
Intricate Details
An ornate aesthetic is always front and center. Outside, you may see stained glass windows and intricately-carved eaves, while the interior usually has impressive wood finishes and decorative moldings.
Published with permission from RISMedia.
Properly Powered: Tips for Proper Use of Battery-Operated Power Tools
October 26, 2020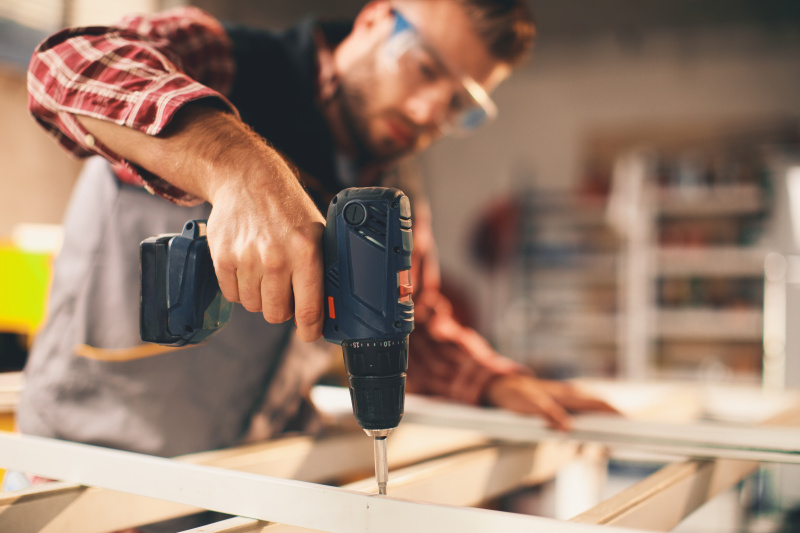 (Family Features) While battery-powered tools are convenient options for efficiently tackling projects both around the house and on the job site, contractors and DIYers alike still need to know how to safely operate and handle the tools. Another important safety aspect to keep in mind is battery selection.
Lithium-ion batteries have become the industry-standard energy source for cordless power tools due to their energy storage capabilities, durability, versatility and portability. However, counterfeit batteries – third-party batteries which appear to be from the Original Equipment Manufacturer (OEM) – and knock-off batteries are surfacing in the marketplace at a lower cost than OEM batteries.
These counterfeit and knock-off batteries have not been evaluated as a part of the tool, battery and charging system where an independent certification lab such as UL, CSA or ETL tests and evaluates the product for compliance with ANSI and internationally accepted safety standards. For cordless power tool "systems," these standards evaluate the tool, battery and charger to ensure proper communication between those items and the ability to monitor and control critical functions, such as cell voltage balance, power delivery and temperatures.
Using a lithium-ion battery that is not specifically designed for a specific tool and charger system can result in poor performance, shorter life and damage to the tool and charger. This can also void a tool's warranty or cause a battery to fail, which may cause a fire or explosion that could lead to personal injury or property damage. Because some counterfeit and knock-off batteries can be difficult to distinguish from OEM, it is important to purchase batteries from authorized dealers and distributors. If you have questions about your battery being a genuine OEM product, contact the power tool manufacturer.
In addition to the potential dangers of using unauthorized batteries, the higher energy potential in lithium-ion batteries, even OEM ones, can lead to potential damage when misused. Prior to operating a battery-powered tool, consider these tips for safe selection, use, transportation and disposal from the experts at the Power Tool Institute – the leading organization for power tool safety resources, information and education – and its members, who represent power tool brands.
Selection and Use:
Batteries are not interchangeable, so it's important to only use batteries and chargers from the original power tool manufacturer.
Never modify, disassemble or tamper with a battery. The performance of modified batteries can be unpredictable and dangerous.
Inspect batteries regularly for signs of damage, such as crushing, cuts, punctures or leaking fluids. If a battery is damaged, do not use it and contact the manufacturer.
Never immerse your tool, battery pack or charger in liquid or allow liquid to enter it.
Use and store your battery within the temperature limits stated by the manufacturer.
As a general practice, it is best to unplug battery chargers and remove battery packs when not in use. Do not store batteries on their chargers.
Transportation and Disposal:
Always transport and store lithium-ion batteries as instructed in the instruction manual.
Do not allow metal objects, such as keys, coins, screws and nails, to contact the battery terminals.
When disposing of a lithium-ion battery, take it to a local recycling center or place it in a receptacle designed for batteries. Throwing it in the trash or municipal recycling can pose a fire hazard.
Find more information on safe battery use at TakeChargeOfYourBattery.com, or visit PowerToolInstitute.com for additional power tool safety and operation tips.
Published with permission from RISMedia.
4 Elegant Surfaces to Improve Your Driveway
October 26, 2020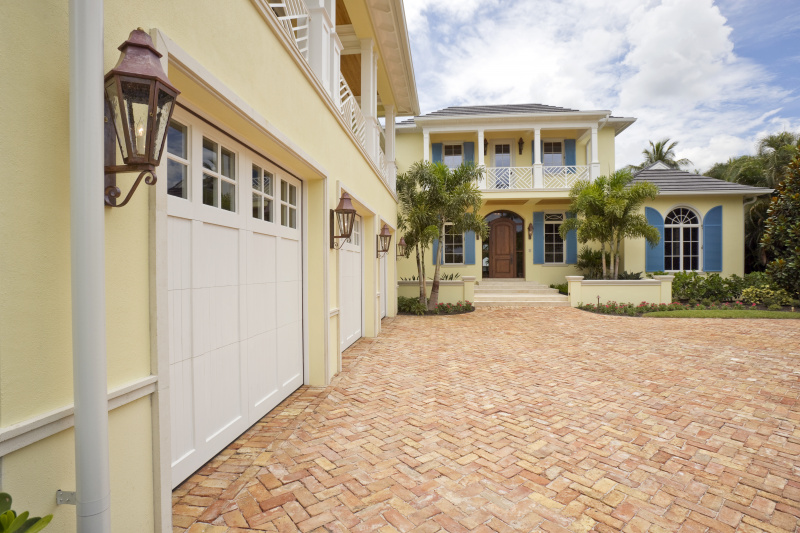 Upgrading your driveway with a new material can be a quick and relatively easy way to improve the exterior of your home. From curb appeal to practicality, there are many benefits to be enjoyed. Asphalt and concrete are two of the most common options these days, but if you're looking to set your home apart from the moment a potential buyer pulls into the driveway, here are several surfaces that are worthy of being used outside any luxury home.
Natural Stone Slabs
Beautiful and long lasting, natural stone slabs are an excellent choice that can work with a variety of architectural styles. There are certain considerations to take into account when selecting the right type of stone, such as how slippery it gets when wet and its ability to endure freeze-thaw cycles. For this reason, travertine, bluestone and flagstone are solid options that will provide you with a beautiful driveway for years to come, as long as it's installed properly.
Brick
Some materials have to be resurfaced every three to five years, but a brick driveway is likely to last at least 25 years. Although it's one of the more expensive options, this classic style can instantly add endless charm and appeal to the outside of any home, making it a sound investment.
Gravel
There are plenty of elegant options when it comes to picking out the type of gravel for your driveway, like pea stone or bluestone, but for environmentally conscious homeowners, you can feel good about going with the one that's locally available. If you love the look but you're worried about the general upkeep and having to regularly lay more gravel every couple of years, then you can always go with the "tar and chip" method, where the gravel is sealed in place.
Pavers
If you're looking for a surface that checks all the boxes—aesthetically pleasing, long lasting and low maintenance—you simply can't go wrong with pavers. With many different patterns, textures and colors to choose from, you can get just the right look to upgrade the outside of any property.
Published with permission from RISMedia.
Screen-Free Art Projects for Curious Kids
October 26, 2020
With many kids still at home and learning remotely—or for any kid who spends too many hours glued to a computer screen—here are five fun art projects using materials found in most homes that are guaranteed to get curious children offline and engaged in gratifying activity.
Sidewalk Chalk Rainbows - Create a giant chalk rainbow in your driveway for walkers to enjoy and/or spell out hopeful messages on the sidewalk, such as, "We can do this," "Love our community," or "Stay strong," decorated with colorful doodles.
Painted Rocks - Take a walk around the neighborhood, or in your own backyard, and collect a few smooth rocks that fit in the palm of your child's hand. Decorate them with tempera paint or paint pens, then leave them on your walking route as little fun treasures for others to find—or leave one or two on your neighbors' doorsteps. It's a great way to build a sense of community as we spend more time apart.
Painting Unlimited - On cold or rainy days, lay out a sheet so the floor doesn't get messy and break out the paint pens, markers or watercolor paints, along with a selection of supplies—paper cut into various sizes and shapes, like hearts or seasonal and holiday cutouts, and even gift boxes to be decorated as your little Picassos see fit.
Salt Painting - Create a 'magical' experience for little ones. Using any poster board, card stock or art paper you have on hand, squeeze on a design with white glue. Sprinkle with salt until the glue is totally covered. Tip to let the excess salt fall away. Then, dip a paintbrush into liquid watercolor paint and touch the brush gently to the salt-covered glue lines and watch the paint magically travel in both directions.
Paper Plate Art - Paper plates make great palettes for budding artists. Lay out a selection of colored markers, white glue, buttons, cotton balls and pasta in various shapes and let your kids' imagination run wild.
Published with permission from RISMedia.
How to Reduce the Amount of Fat in Your Diet
October 23, 2020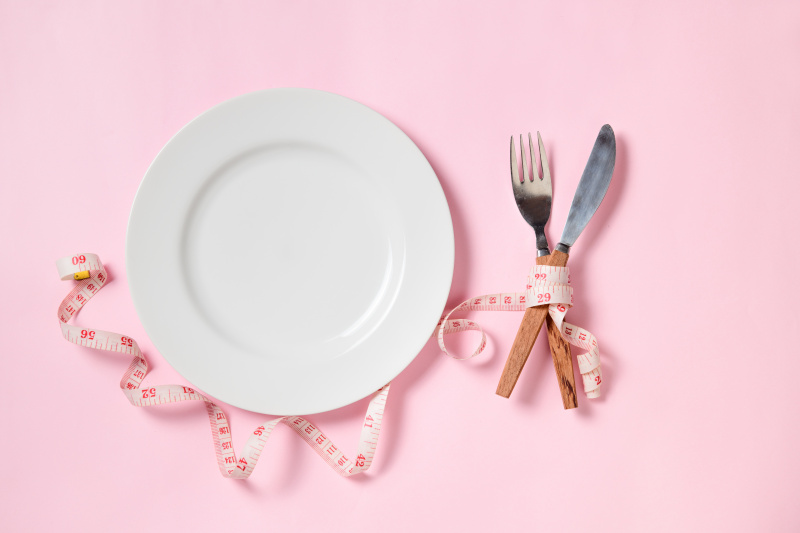 Many people eat a diet with too much fat, which can lead to obesity. That can increase the risk of developing diabetes, high blood pressure, heart disease and some types of cancer. High fat intake can also lead to high cholesterol levels, which can increase the risk of heart disease. Here are some ways to cut back and develop healthier eating habits.
Read Nutritional Labels
When you go grocery shopping, read the nutritional labels on packages. You might be surprised by the amounts of fat in many foods, even ones labeled low-fat or fat-free. In addition, many low-fat or fat-free foods contain large amounts of sugar, which can lead to weight gain.
Avoid buying products with high levels of saturated and trans fats and hydrogenated oil. Chips, baked goods, fried foods and processed snacks tend to have high levels of fat.
Choose Lean and Low-Fat Foods
Buy lean meat, such as chicken and turkey, and remove the skin before cooking. If you want to have pork or beef, look for lean cuts or trim the fat before cooking. Fish is another good source of low-fat protein. Grill, broil or bake meat and fish instead of frying it. Place meat on a rack so fat can drip from it as it cooks. Beans, lentils and tofu are good sources of protein that have less fat than meat. Incorporate them into your diet in place of meat for some meals.
Replace whole milk with a reduced-fat or fat-free version. Buy low-fat cheese, yogurt, cottage cheese, cream cheese, margarine, mayonnaise and salad dressing. Avoid sauces made with cream or cheese, or use low-fat ingredients. Flavor foods with herbs and spices instead of butter and cheese. Use olive, canola, sunflower or safflower oil instead of butter or shortening.
Eat more fruits, vegetables and whole grains at mealtimes and for snacks. Look for creative ways to incorporate them into your favorite dishes.
Make Healthy Choices When Dining Out
Restaurant meals often contain high levels of fat, as well as salt and sugar. When you eat at a restaurant, look for nutritional information on the menu. If it is not available, choose dishes that are baked, broiled or roasted and avoid foods that are fried or that have heavy sauces or gravies. If a dish is ordinarily cooked with butter, ask if it can be made without it. Order your salad with low-fat dressing on the side. Look for low-fat desserts or skip dessert altogether.
Work on Developing Healthier Eating Habits
Many people eat unhealthy amounts of fat and suffer a range of negative health effects as a result. Cutting back on fat does not mean that you have to go without foods you enjoy. You can look for healthier alternatives or find new recipes to try. If you have questions about your health or need advice on dietary changes, consult your doctor.
Published with permission from RISMedia.
Pros and Cons of Buying a House With a Fireplace
October 23, 2020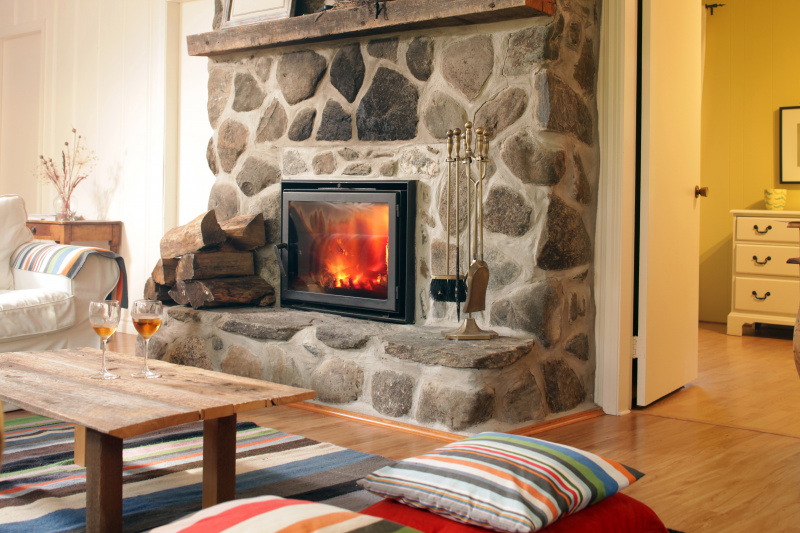 Many people love the idea of relaxing in front of a fireplace on a cold winter night. The sight, smell and sound of a fire can create a relaxing ambience. While the idea of having a home with a fireplace may be appealing, the reality does not always live up to people's expectations. The amount of heat given off, the amount of work required and the cost depends on the type of fireplace.
Wood Fireplace
A wood fireplace can create a cozy atmosphere. If the power goes out, a wood fireplace can continue to heat your home. It can also provide light and a way to cook during a power outage.
Since most of the heat produced by burning wood escapes through the chimney, a wood fireplace is not very energy efficient. A fireplace insert can increase the amount of heat that stays in the house. If the damper doesn't close enough, the house may have drafts, which can result in high utility bills.
Embers from a fire can spread and cause nearby objects to catch fire. Curious children and pets can be seriously injured if they get too close. If you buy a house with a wood fireplace, you will need to stay close by to prevent accidents.
Smoke from a wood fireplace can release pollutants into the atmosphere. A fireplace can also release carbon monoxide and other dangerous gases inside the house.
Because of the risks and the amount of work involved, many people who buy a house with a wood fireplace only use it occasionally. The costs of cleaning, maintenance and wood may not make owning a house with a wood fireplace cost effective.
Gas Fireplace
With a gas fireplace, you can simply press a button and instantly enjoy a cozy fire. If the house has more than one gas fireplace, you can heat only the room where you are, rather than the entire house, to save money. The fireplace can provide heat even if you lose power.
A gas fireplace won't produce the aroma and crackling sounds of a wood fire. On the other hand, gas fireplaces are easier to maintain than wood-burning ones. There is no ash or soot to clean, but the fireplace should still be inspected every year.
Electric Fireplace
An electric fireplace can provide heat and light and can be used even in a small space. It can be expensive to use, however, and it won't work during a power outage. An electric fireplace also does not look realistic.
Should You Buy a House With a Fireplace?
Many people search for a new home with a fireplace, then find that they don't use it as much as they thought they would and realize that they spent a lot more than they expected to maintain it. If you're thinking about buying a house with a fireplace, be realistic about how much you would use it and consider the costs and safety issues to decide whether it would be worth it.
Published with permission from RISMedia.
How to Organize Your Dresser Drawers
October 23, 2020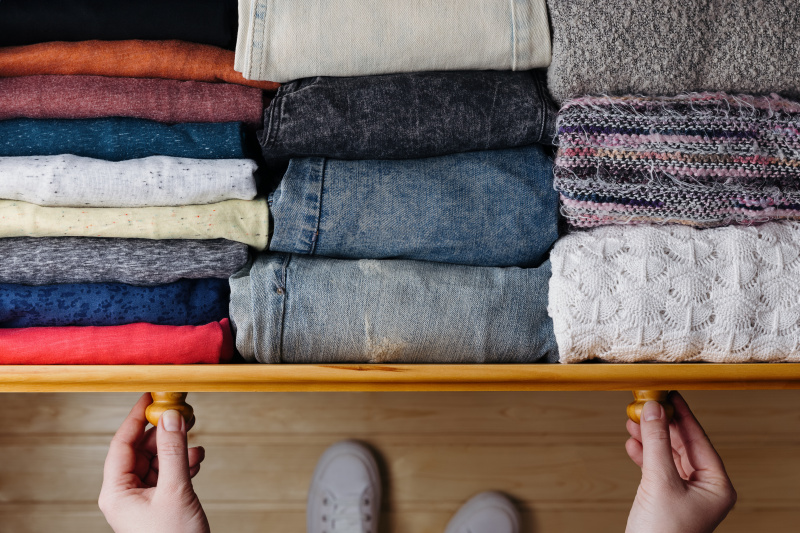 Overstuffed and disorganized drawers can be frustrating, especially in the bedroom. Whether you're searching for the perfect top or hunting for a matching set of socks, it's never easy finding a needle in the haystack, especially when the haystack is a pile of mismatched clothes. Learn how to properly organize your dresser drawers with these simple tips.
Start at Empty
The first rule of decluttering is to clear the space of all items. Start by removing all of the clothing in each drawer. Starting with a blank canvas will help to not only organize, but decide whether or not you want each item in a drawer, on a hanger or in a donation box.
Declutter and Donate
Now that you have emptied your dresser drawers, it's time for the hard part—deciding what to keep and what to let go of. There are many ways people navigate this process, but one in particular comes to mind. Do you wear it? Look at each piece and determine whether or not you've worn it in the last year. If yes, place it into your keep pile. If not, set aside for donation.
Categorize Clothing
Once you have decided which items you are keeping, it's time to separate them into groups. Socks and underwear can usually share a drawer, so these can be designated as one category. Next, divide your tops into tank tops, t-shirts, long sleeve shirts and sweaters. Even take an extra step further and group them by color. The more specific you get with your categorizing, the easier it will be to find the item you want in the shortest amount of time.
Hang Bulky Items
Folding up a bulky sweatshirt or jeans can take up a lot of room in one single drawer. Consider hanging these items or adding a shelving unit into your closet to create more space. Even utilize the space under your bed for oversized clothing.
Rotate Seasonally
If you live in an area where the weather changes seasonally, consider storing out-of-season items in another area of the home. This will make it easier to navigate your clothing without digging in drawers and creating a mess. If you have an unused suitcase in your closet or storage bins in your basement or garage, utilize them. As the seasons change, swap out clothing you won't wear for clothing that is seasonally appropriate.
Published with permission from RISMedia.
How to Protect Your Data When Working From Home
October 22, 2020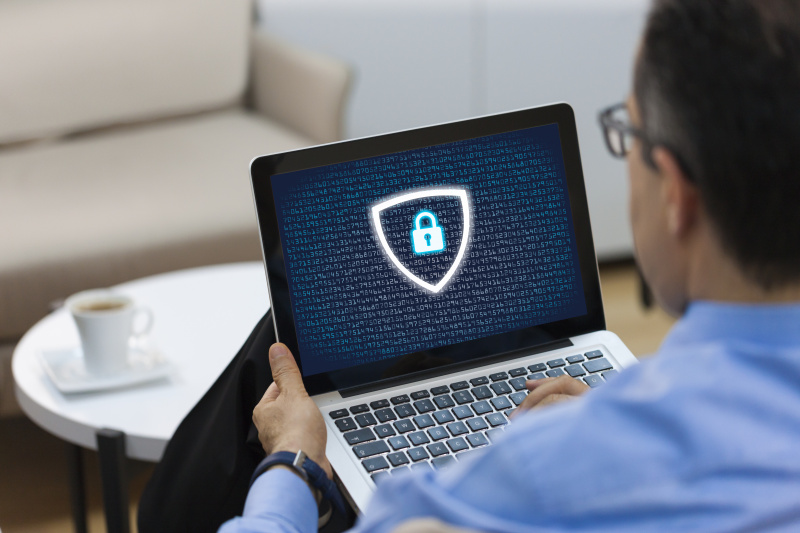 Working from home has become increasingly popular over the last few years. Though there are many perks to working remotely, there are also some risks. When it comes to setting up a secure internet connection and protecting your data, here are a few things you should know.
Risks of Telecommuting
Working from home can create security challenges. Employees in an office use computers that are provided by a company and that have antivirus software installed and updated by an IT department. Workers can easily communicate with each other about security threats and take measures to keep data safe.
That's harder to do when people are spread out and working on different Wi-Fi networks in different locations and using a variety of devices. Employees who work from home should take some important security precautions.
How to Keep Data Safe
Only use a secure Wi-Fi network. Your home network should be secure, but if you're tempted to work from a coffee shop just to get out of the house, realize that the Wi-Fi there could put your data at risk. On a public network, other people could monitor your activity and attack your computer to attempt to gain access to your data. If you want to work outside your home, use a personal hotspot or virtual private network (VPN) to protect your files.
If you store information in the cloud, use a product with robust security features. Be careful if you use a USB drive to store files. It's easy to install malware on a USB device. If you insert it into your laptop, hackers may be able to access your data.
If your company provided you with a computer, only use it for business activities. Using your personal computer to check work-related emails could put your company's files and network at risk because your personal computer is probably less secure than the one issued by your employer.
Use complex passwords. Don't use the same password for work and personal accounts. If someone hacked a personal account, your work data could be compromised, and vice versa.
Beware of phishing emails that appear to come from a trusted source, such as a co-worker, a client or a financial institution. Cyber criminals use phishing emails to trick people into clicking on links or opening attachments that install malware so hackers can access work and personal files. Phishing emails are often easy to spot because the email address is incorrect or because the email contains spelling or grammatical errors. An email that asks for sensitive personal or financial information should also be a red flag.
Take Precautions While Working From Home
If you are required to work from home, or choose to do so, you may have the time or training to do everything necessary to secure your data. If you have not already taken these steps, prioritize security moving forward.
Published with permission from RISMedia.