Today's Top Real Estate News
Provided by RISMedia News
01/17/2021
The Best Homebuying Strategy
January 15, 2021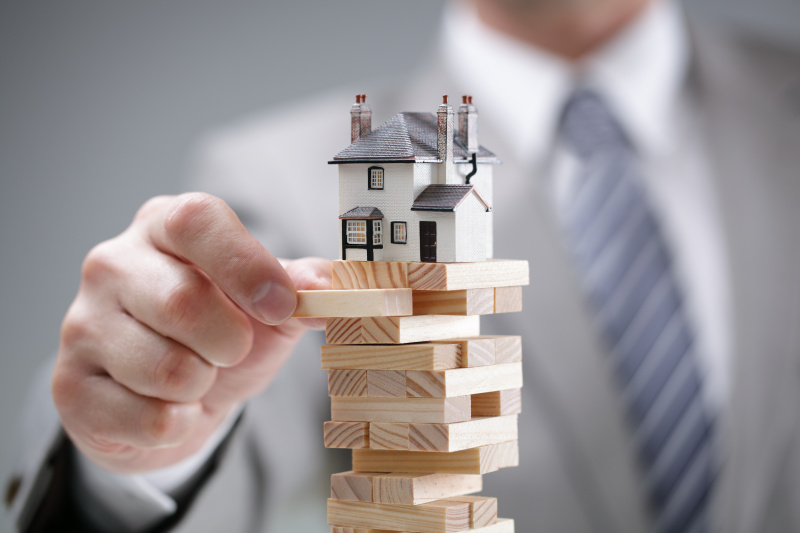 You don't want to throw money away on rent anymore, do you? Instead, you can build an asset that can grow large if you handle your money wisely. Your best strategy? Prepare financially—now.
Down-payments.
Small down-payments spell risk for lenders. You'll pay a higher interest rate and you'll have to get private mortgage insurance, about 0.5 to 1.0 percent of your mortgage. That's about $2,000 a year on a $200,000 mortgage, which will add about $167 to your monthly bills.
While 20 percent down is ideal, paying PMI allows you to get into a home faster with less money down. You'll benefit in a desirable housing market where home equity is rising.
The costs of homeownership.
According to The Motley Fool, you should prepare to pay about two to five percent of the transaction in closing costs. Afterwards, expect to pay for maintenance and repairs, which average about one percent of your home's annual value.
Property taxes can be reassessed annually by multiplying your home's value by the mill rate (percentage) for your county. Prepare for utilities to rise in winter and summer.
Debt management.
Money guru Dave Ramsey says buying a home when you're in debt is like running a marathon with weights chained to your legs.
Rutgers University economists suggest your monthly consumer debt service should be no higher than 10 percent of your net income. At 20 percent or more, you're in the danger zone. Divide your monthly consumer debt payments by your total net income to find your percentage.
Published with permission from RISMedia.
Match Your Winter Skin Care Routine with Your Active Lifestyle
January 15, 2021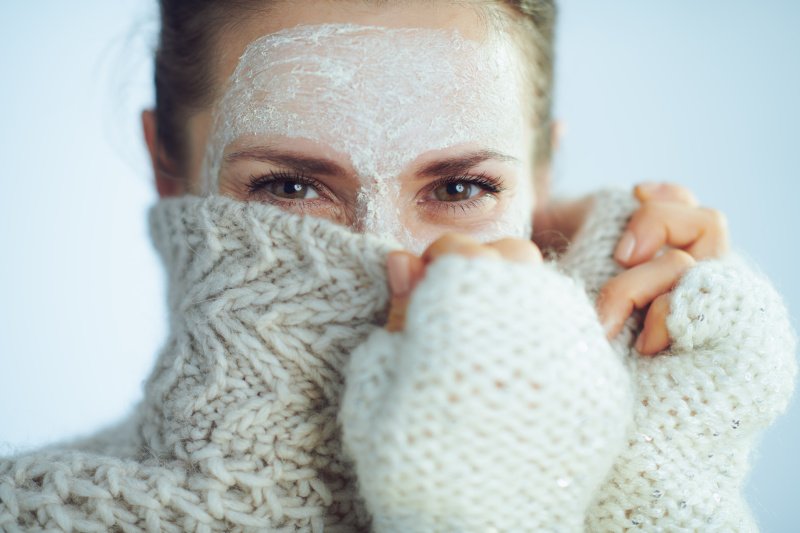 (Family Features) Winter weather can pose some unique challenges to your skin, especially if you're trying to maintain an active workout routine. Exposure to the elements while exercising outdoors can have a harsh impact on the skin. On the other hand, the humidity and constant running of heaters can also wreak havoc if the weather forces you to work out indoors.
"The winter season can be a challenge for those trying to maintain their workout regimens, especially this year when many people are staying closer to home," said Dr. Jeanine Downie, board-certified dermatologist and Medline Remedy consultant. "An outdoor workout is a great way to get some fresh air and burn calories, but it's also important to nourish your skin before and after you've completed your workout."
Just like establishing a good winter workout routine, there are some things you can do to keep your skin in shape all winter long. Use sunscreen any time you venture outdoors and dress for whatever elements you may be facing. Be sure to remove wet clothes, which can create friction and skin irritation, immediately after returning inside. Limit the length of hot showers, which can also dry out skin, and use a quality moisturizer, especially after exposure to harsh weather.
Learn more about winter skin care at remedyderm.com.
Long-Lasting Moisture
When you spend time working out outdoors, your body's natural hydration is more prone to evaporating. That, in turn, can lead to dry skin. Whether you're battling rough skin or simply want to help keep your skin hydrated, a clinically tested lotion can help maintain the skin's natural defenses. After spending time outside and every time you wash your hands or bathe, help retain moisture for up to 24 hours with an option like Remedy Dermatology Series Body Lotion, which includes safflower oleosomes for lasting moisturization with natural oils. Its smooth, rich formula absorbs quickly, leaving skin feeling soft with no greasy or oily residue.
Enriched Skin Nutrition
Repeated exposure to the winter elements can take a toll, leading to dry, cracked and dehydrated skin. A quality lotion that matches your skin type can help. Formulated by skin care specialists for dry, dehydrated skin, Remedy Dermatology Hand & Body Moisturizing Cream contains soothing antioxidants and vitamins that support skin nutrition. The fragrance-free, hypoallergenic cream goes on rich and thick but still absorbs readily into the skin to help it stay hydrated. The proprietary botanical blend of humectants, manuka honey, natural oil emollients, ceramides and botanical nutrition is also free of 80 of the most common allergens that contribute to skin sensitivity.
Published with permission from RISMedia.
Emergency Plans for Your Family
January 15, 2021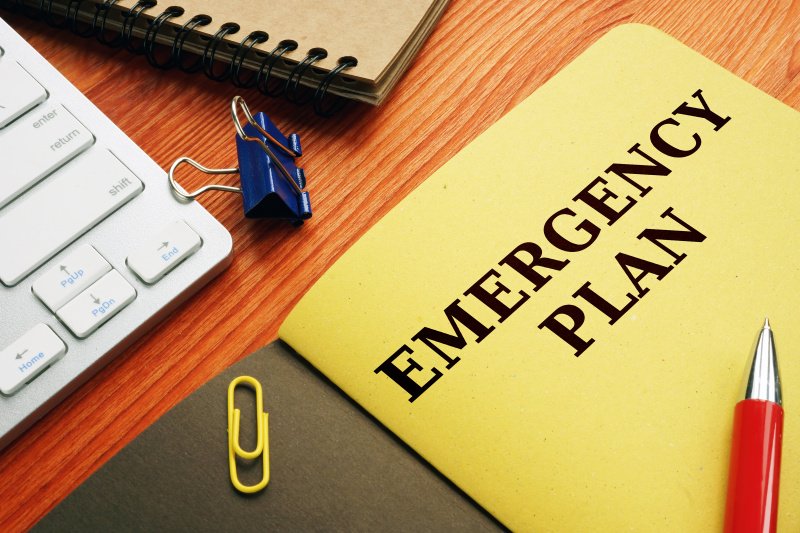 Do you know what to do when a disaster strikes? Do your children? By creating and practicing an emergency safety plan, you can protect your family when natural disasters happen. Wildfires, tornadoes, hurricanes and earthquakes each require special preparations, including emergency kits with food, water, first aid, medicines and blankets.
Fires.
The National Fire Protection Association advises you to have at least two ways to escape the home in case of fire. Practice fire drills with your children at least twice a year so they can identify safer escape routes from anywhere in the home.
Tornadoes.
Tornadoes are fast, unpredictable and destructive. The Red Cross recommends the safest shelter for the family are rooms without windows, such as interior rooms, closets, hallways or a storm shelter/basement, if available.
Hurricanes.
The Insurance Information Institute suggests learning where the nearest public shelters and evacuation routes are before hurricane season begins.
Earthquakes.
Earthquakes happen without warning and can be followed by powerful aftershocks. Ready.gov says to practice drop, cover and hold-on drills, like getting under a sturdy desk or table, against an interior wall or in the jamb of a door on a load-bearing wall.
Before disaster strikes, review your homeowner's insurance and make sure you're covered for flooding and wind damage. Upload photographs of your home and valuables to the cloud. Keep valuables, important files and priceless photographs in a safety deposit box and prepare your emergency kit.
Published with permission from RISMedia.
How to Welcome a New Puppy to the Family
January 14, 2021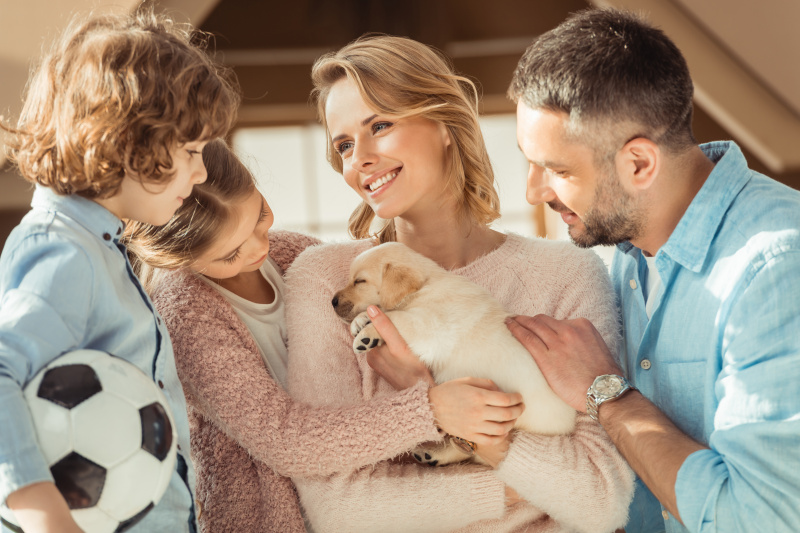 (Family Features) Introducing a new puppy to your household can bring many rewards. However, getting the hang of things can take some time, especially for first-time pet owners.
In fact, it takes the average pet owner almost four months to get into the flow with a new four-legged family member, according to a survey by Royal Canin. Eight in 10 respondents said the first year of pet ownership is the most important, but that doesn't mean it's easy. The survey found 64% believe the first year is also the most difficult and deciding how to train a new pet was cited as the most important decision pet parents have to make.
"Bringing a puppy home is a hugely rewarding experience for pet owners, but it's also a time of huge challenges and steep learning curves," said Dr. Jill Cline, pet nutritionist and site director of Royal Canin's Pet Health and Nutrition Center. "In addition to helping your puppy adjust to its new home, you can support your puppy's health now and always with a nutritionally complete diet tailored to its specific needs."
Make welcoming a new puppy a rewarding experience for the whole family with these tips.
Arriving Home
Your puppy may be feeling stressed by new sights, sounds, smells and the separation from its mother. Manage the noise and activity to avoid adding to this stress.
As soon as you get home, take your puppy to your yard or outside area so it can go to the bathroom. Use positive verbal reinforcement when the job is done.
Once indoors, block off a safe area and let your puppy sniff and explore on its own time. Getting acquainted with a new place takes time and lots of exploring. Some puppies can be overwhelmed by too much human contact, so allow your puppy to come to you.
Getting Settled
Puppies like to know what to expect. Plan your routine for feeding, potty trips, exercise and grooming so you can get started on day one. If you know what routine your puppy had before adoption, it's best to continue for consistency until your puppy is settled.
Any sudden dietary changes can cause stress or digestive problems, so for the first week or two, give your puppy the same food as its previous owner, following the feeding recommendations on the package. Nutrition tailored to specific developmental needs can help fragile, young puppies grow into strong, healthy dogs. It's important to select a high-quality food based on age and expected adult size.
Your puppy's eating spot should be away from where you and any other pets eat. Allow your puppy to eat in peace to prevent it from feeling nervous or protective.
Puppies tire easily and need as much as 18-20 hours of sleep per day for healthy development. A crate near where you sleep lets your puppy see and smell you but keeps it from wandering off. Put something that carries your scent in your puppy's bed along with a blanket to snuggle into.
Remember to schedule regular veterinarian visits and gradually introduce your puppy to new experiences like sounds, car travel, walks and other animals. It's also important to begin behavior training right away to develop good habits from the start.
If you're interested in getting a new puppy, before making a decision on which breed best suits your family and lifestyle, you can see all 196 registered breeds during the 2021 AKC National Championship. Find more advice for welcoming a new puppy into your home at RoyalCanin.com/puppies.
Published with permission from RISMedia.
Make Managing Eczema Easier
January 14, 2021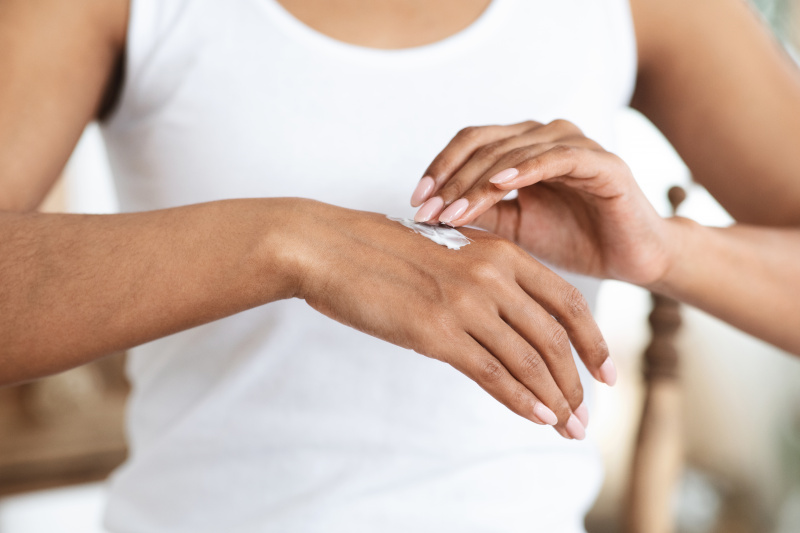 (Family Features) More than 30 million Americans, including nearly 10 million children, have eczema, the umbrella term for a group of non contagious, inflammatory and painful skin conditions marked by an itchy, rash-like appearance. Because one of the most challenging aspects of eczema can be its unpredictability, the National Eczema Association (NEA), designed an app to help people and parents easily track what's important and make sense of it.
The app, called EczemaWise, aims to revolutionize how people living with the condition manage it with a faster, more efficient tracking system that helps uncover trends and makes preparing for doctors' appointments easier.
People with eczema tend to have an overactive immune system that produces inflammation on the skin when triggered by a substance outside or inside the body, such as food or pollen, along with factors like stress and sleep. Experts say tracking and recording symptoms and possible triggers is key to managing the condition, but it can be time-consuming, and many people struggle to keep thorough notes in journals or on their smartphones.
"One of the best things out there to help keep track of your child's eczema is EczemaWise because it's so easy to use," said Aisha Bryant, mother of a 3-year-old with eczema. "Within a few days of using it, I was able to identify that tomato sauce was causing my daughter to flare."
The app can help track nine different disease and care factors, including:
Itch intensity on a scale of 0-10
Pain on a scale of 0-10
Skin symptoms using a body map to note affected areas
Stress on a scale of 0-10
Sleep problems on a scale of 0-10
Weather, which auto-populates using your location
Triggers, which track exposure to materials such as metals, chemicals, irritants and environmental allergies
Diet with tracking of water intake and foods
Treatments logged by time of day
The free app, which is available for Android and iOS as well as a web app, is designed to identify trends and patterns so people and their doctors can better determine the most effective treatments. NEA recommends tracking a minimum of three times each week – and ideally daily – though people can log as many or as few factors as they like. App users can also print their health data to share at doctors' appointments.
"Using EczemaWise will empower patients with eczema," said dermatologist Eric L. Simpson, MD. "The app allows them to communicate a much broader story about their disease than we can typically capture in a 15-minute visit."
For more information, visit EczemaWise.org.
Published with permission from RISMedia.
Hiring an Interior Designer
January 14, 2021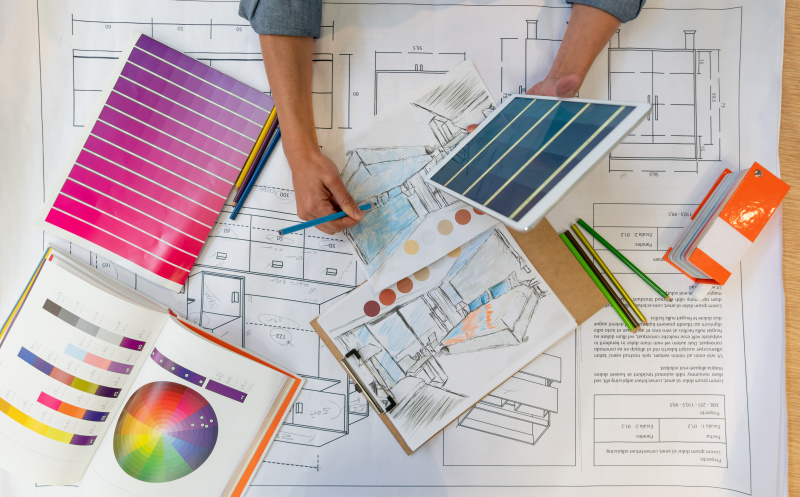 Don't call them decorators! Interior designers are trained, degreed and licensed professionals who do far more than choose curtains. Their job is to transform the interior of your home to make it more functional and beautiful. Here are some perks to hiring an interior designer.
They save you money.
Interior designers can buy appliances, cabinetry, flooring, fabric, furniture and accessories that are sold "to the trade" only. While they charge for their time and/or add a markup to each item they choose for you, you'll pay about the same for unique wow-factor results as you would for big-box, off-the-shelf items.
They save you time.
The interior designer learns your lifestyle, personal preferences and space concerns. They know the latest products and design solutions, and if they don't have an immediate answer, they do the research so you don't have to.
They help you prevent mistakes.
An interior design is like a symphony—every detail should compliment everything else in utility and beauty. Designers give you what you want, but they also expand your tastes to try new ideas.
They have resources.
Many design solutions aren't available at retail. Designers have their own go-to teams of contractors, upholsterers, artisans and craftspeople, so they can customize solutions for you.
Most designers offer a free consultation to help you decide if you'll work well together. Contact the American Society of Interior Designers for more information.
Published with permission from RISMedia.
How to Protect Your Furniture From Damage
January 13, 2021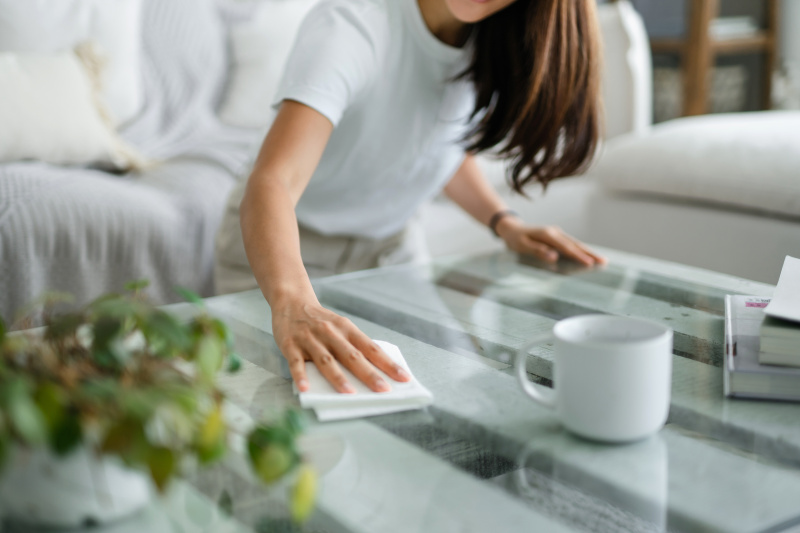 When you buy furniture, you want it to last, but it can become damaged and worn out from daily use, as well as other factors that you may not have considered. Follow these tips to prevent damage.
Tips for Buying Furniture
Before you purchase new furniture, think about your family's lifestyle so you can choose pieces made from appropriate materials. If you have young kids and pets that like to sleep on furniture, look for durable materials that are easy to care for. Ask a salesperson for specific information on how to protect, maintain and clean furniture before you buy it.
How to Keep Furniture Clean
If possible, don't let anyone eat in the living room. If you have young kids who like to eat snacks while watching TV, or if you frequently have guests over, use coasters, doilies, placemats or a tablecloth on the living room table and a machine-washable slipcover on the couch. Never put dishes with hot food or any glasses containing beverages directly on a wood table.
You can also limit the types of foods and beverages you permit in the living room. For example, don't allow people to eat or drink things that can leave tough stains, such as pasta with tomato sauce or red wine.
Dusting often can remove particles from wood furniture and prevent scratches. If you need to remove a stain from any type of furniture, check the label to make sure that the cleaner is appropriate for the type of material the furniture is made of. Use a small amount of cleaner in an inconspicuous place to make sure it doesn't damage the furniture or cause discoloration before you use it in a larger, more noticeable area.
If a stain won't come out, don't scrub too much because that can damage the furniture's finish. You may need to try a different type of cleaner. If you polish wood furniture, don't use too much product because it can leave a buildup.
How to Protect Furniture From the Environment
Regular exposure to the sun's UV rays can cause furniture to fade and change colors. Window coverings may help, but they won't block out all of the sun's UV rays. Window film may be a better solution. You can also change the positions of furniture from time to time so that it gets exposed to sunlight evenly on all sides. If you have expensive wood furniture, don't put it near a window or fireplace because sunlight and heat can cause damage.
The temperature and amount of humidity in the house can affect wood furniture and may cause it to become warped and cracked. Keep the interior temperature and humidity levels as consistent as possible.
Protect Your Investment
New furniture can be expensive. If you have antique furniture, it may have both financial and sentimental value. Taking precautions on a regular basis can prevent damage and extend the life of your furniture.
Published with permission from RISMedia.
Why and How to Balance the Bacteria in Your Gut
January 13, 2021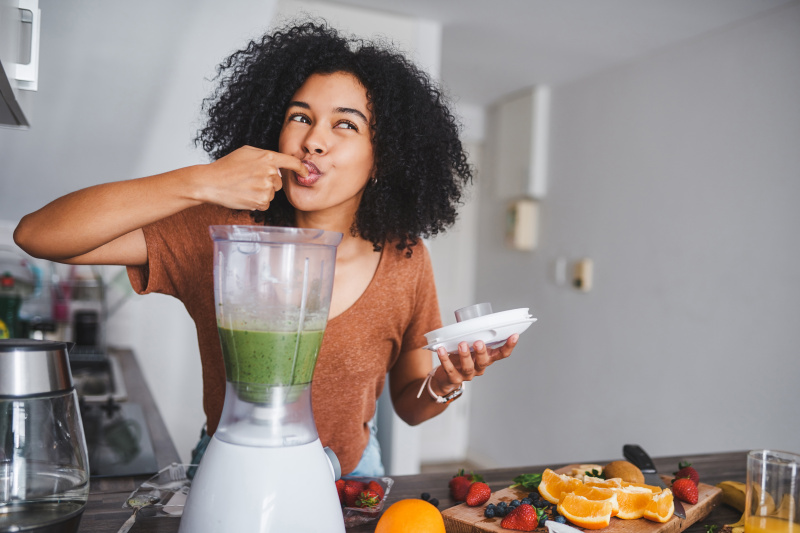 The gut microbiome, or the trillions of bacteria in the intestines, play an important role in health. Of the hundreds of species of gut bacteria, some are beneficial while others contribute to disease. Your diet and lifestyle can affect the types and amounts of bacteria in your gut and can have wide-ranging impacts on your health.
How Your Gut Bacteria Can Affect Your Health
An unhealthy gut can contribute to numerous health problems. If your intestinal bacteria are out of balance, you may experience indigestion, unintentional weight gain or loss, insomnia, chronic fatigue, skin conditions such as eczema and autoimmune diseases. An unhealthy gut microbiome can also cause sugar cravings, which can make the problem worse.
Dietary Changes That Can Improve Your Gut Health
Eating a diverse diet with lots of fruits, vegetables, whole grains, beans and legumes can contribute to a diverse microbiome. Numerous types of fruits, vegetables and whole grains contain probiotics, which include fiber and complex carbohydrates that gut bacteria break down and use for fuel. They can encourage the growth of beneficial microbes in the gut and may reduce the risk of developing some chronic conditions, such as diabetes, heart disease and obesity.
Probiotics are beneficial bacteria and other live organisms that can change the composition of the microbiome and support metabolism. They may have a positive impact on the gut microbiome in people with some diseases, but they may have less of an impact on healthy people.
Fermented foods such as plain yogurt, sauerkraut and kimchi, contain probiotics. In the fermentation process, yeast or bacteria convert sugars in food to organic acids or alcohol. Fermented foods are rich in beneficial bacteria.
Polyphenols are plant compounds that are digested by bacteria in the colon. They can reduce inflammation, blood pressure, cholesterol and oxidative stress. Fruits, vegetables, red wine, cocoa and dark chocolate are all good sources of polyphenols.
Sugar and artificial sweeteners can have a negative impact on bacteria in the intestines. Limit your consumption of sugary and processed foods.
Ways to Embrace a Healthier Lifestyle
You can also make lifestyle changes to improve your gut health. Reducing stress levels and getting enough sleep each night may be helpful. Eating slowly and staying hydrated can also be beneficial.
Smoking can have a negative impact on the gut microbiome and may increase the risk of developing intestinal problems and other conditions, including lung cancer. If you smoke, work on quitting.
Talk to Your Doctor
If you're concerned about your health, speak with your doctor about your symptoms and whether an imbalance of bacteria in your gut may play a role. Your doctor can give you advice on changes you can make to your diet and lifestyle or other treatments that may help.
Published with permission from RISMedia.
How to Safely Move Your Wine Collection
January 13, 2021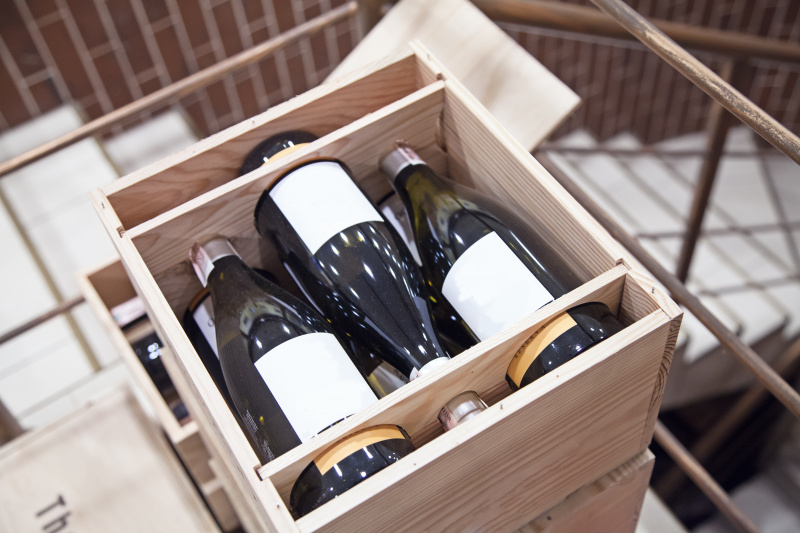 Buying a new house is always exciting. The moving process, however, is not quite as much fun. If you have a valuable wine collection, one of the more stressful challenges you may encounter is figuring out how to safely transport it. After all, you probably don't want precious bottles rattling around in the back of any old moving truck. So when it's time to pack up your wine collection, here are a few tips to ensure it arrives at the new house safe and sound.
Make an Inventory
If you're a passionate collector, chances are you have more than just a few bottles on hand. In order to make sure none of them get lost in the move, start by taking inventory of the entire collection. This will help to avoid any confusion throughout the process.
Get Insurance
There's always the possibility that something could go wrong while in transit, which is why getting insurance for a valuable collection is a good idea for peace of mind. You can start this process by first getting a professional wine appraisal and then purchase insurance to either cover individual bottles or the entire collection.
Hire a Wine Shipping Specialist
Just as you would hire a specialist to transport a priceless work of art, it's best to have a specialist move your valuable wine. A professional will be able to carefully package each bottle to avoid damage and maintain ideal conditions through the entire trip. Additionally, if you're moving to a new state, check that the company is licensed to transport alcohol across state lines, otherwise, your insurance might not cover you in the event of any damage.
Be Prepared for Arrival
Be ready to unpack and properly store your collection as soon as it reaches your new home so that it doesn't end up sitting out in the sun for a long period of time. If you have a wine room or cellar, make sure it's set to the perfect temperature and humidity level, as well as properly set up with racks and refrigerators ahead of time. Of course, you might want to leave one bottle out to celebrate once you're all settled in.
Published with permission from RISMedia.
Benefits of Waiting to Collect Social Security Payments
January 12, 2021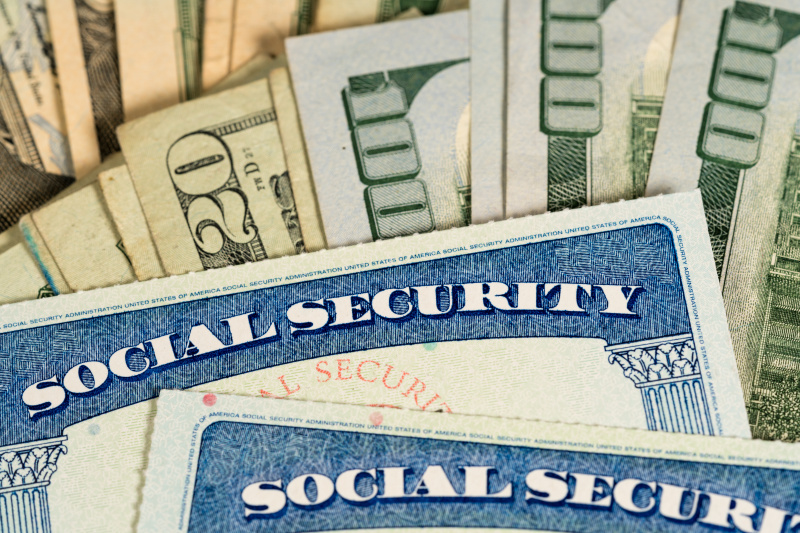 If you have not yet retired, you will have an opportunity to decide when to begin collecting Social Security benefits. You may be eager to begin receiving checks as soon as possible, but you may be better off waiting under some circumstances.
How Your Age When You Begin Collecting Benefits Can Affect the Amount You Receive
Full retirement age is the age when you're eligible to collect full Social Security benefits. If you were born in 1951 or later, your full retirement age is between 65 and 67, depending on your birth year.
You may begin collecting benefits up to 36 months before your full retirement age, but they will be permanently reduced by a fraction of 1 percent for each month you begin collecting benefits before reaching your full retirement age. That can add up to a significant reduction in benefits.
If you start collecting Social Security payments after you reach your full retirement age, you will receive a credit of 8 percent for each year that you delayed taking benefits. That can lead to substantially higher benefits for the rest of your life.
How to Decide When to Begin Collecting Benefits
If you will need Social Security payments to cover essential expenses, or if you are in poor health and don't believe you will live past the average life expectancy, it may be best to start collecting your benefits early. If you begin collecting Social Security benefits early but you are still working, your benefits will be reduced until you reach your full retirement age.
If you think you will live long after you begin collecting benefits, it may be to your advantage to work longer, delay collecting benefits and get a larger monthly payment when you start receiving benefits. If you will have sufficient income from retirement accounts, a pension or other sources, you may be able to retire when you want, delay taking your Social Security benefits and still make ends meet.
If you're married, consider both your and your spouse's potential benefits and life expectancies. Survivor benefits for a spouse with a lower income will depend on the higher spouse's benefits. If the higher-earning spouse delays taking benefits, that may help the surviving, lower-earning spouse later.
Your combined income is the sum of your adjusted gross income, non-taxable interest payments and half of your Social Security benefits. As your combined income increases, more of it becomes taxable. If you are still working, it may be to your advantage to put off collecting Social Security benefits.
Helpful Information From the Social Security Administration
You should receive an annual Social Security statement with information on your projected benefits at various ages to help you decide the best age for you to begin collecting benefits. The Social Security Administration has calculators that can help you figure out at what age you would break even based on your projected benefits at various ages and tax rates.
Published with permission from RISMedia.