Today's Top Real Estate News
Provided by RISMedia News
03/05/2021
Things to Focus on When Looking at Nutrition Labels
March 4, 2021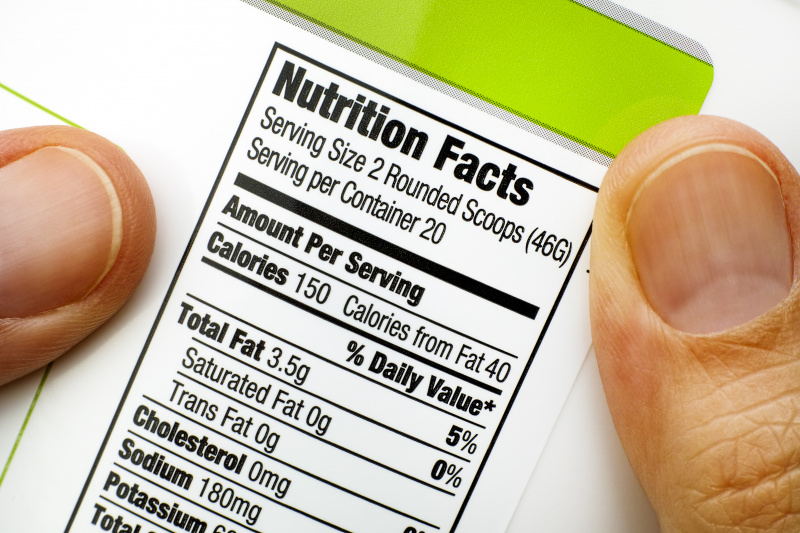 Packaged foods have nutrition labels containing important information that you can use to improve your health. Here are some tips to help you interpret these facts on food labels.
Focus on Portion Sizes
Food labels include information on the number of servings per container and the size of a serving. Some products have labels that list information for one serving and for the entire package.
People often eat more than one serving at a time and consume a lot more calories, sugar and fat than they realize. That's why it's important to pay attention to portion sizes. If you buy a package of cookies, for instance, and the label says that a serving is two cookies, but you eat four, you will have to double all the numbers on the nutrition label to figure out how many calories and how much sugar you are actually consuming.
Look at Information on Calories, Fat, Sugar and Nutrients
The nutrition label will tell you the number of calories in one serving. People need about 2,000 calories per day on average, but you may need more or less, depending on your gender, body type and activity level. Eating too many calories and not exercising enough can lead to obesity.
The label will tell you how much fat, sugar and nutrients are included in one portion. It will provide information on both naturally occurring sugars and sugars that have been added to processed foods.
The label will also include information on the "percent daily value" for fat, sugar and nutrients. If a label says that a food contains 10 percent of the daily value of fat, for example, that one serving has 10 percent of the total amount of fat you should consume in a day. Daily values are based on a 2,000-calorie diet. If you need fewer calories than that, or if you eat more than one serving, you may quickly reach or exceed the total amount that you should consume in a day.
High amounts of saturated fat, cholesterol, sodium and sugar can lead to a variety of health problems, such as diabetes and cardiovascular disease. Be careful not to eat more than the recommended daily values.
Nutrition labels will also include information on the amount of nutrients, such as vitamins, fiber and calcium included in the food. Look for products that are high in healthy nutrients.
Know What You're Putting in Your Body
It's easy to choose foods that taste good and to consume more unhealthy substances than you should. Understanding how to interpret the information on nutrition labels and comparing products side by side can help you make healthy choices for yourself and your family.
Published with permission from RISMedia.
6 Activities That Non-Skiers Can Enjoy in the Mountains
March 4, 2021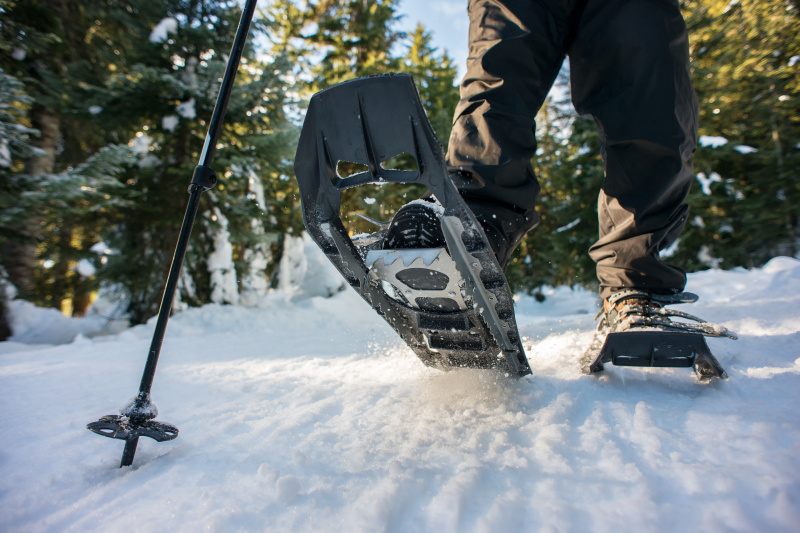 Ski resorts are always a great place for the whole family to come together and make memories during the winter. The reality, however, is that hitting the slopes is not for everyone. If the non-skiers in your crowd are looking for ways to spend their day while everyone else is on the mountain, here are a few activities to ensure they have just as much fun.
Spa Day
There's a luxurious spa and wellness center to be found at just about every ski resort, and for those who like to be pampered, a day of personal treatments will certainly keep them happy. From relaxing massages to rejuvenating facials, chances are they won't feel like the ones who are missing out when the skiers get home at the end of the day.
Snowshoeing
Snowshoeing is a great way for just about anyone to get outside and exercise while taking in the beautiful surroundings. Most ski resorts have guided snowshoeing tours and designated trails for snowshoers that are groomed, or you can always explore on your own and venture up the mountain.
Shopping
Of course, a little retail therapy might be just the thing to stay busy during the day. If this sounds like you, then you'll be pleased to learn that most ski resorts have charming villages with boutique shops that you can stroll through to your heart's content.
Cross-Country Skiing
Alpine skiing may not be your thing, but you can still strap into a pair of skis and embrace the outdoors. Cross-country skiing is another fun option that provides kids and adults of all ages the opportunity to exercise while immersing themselves in the scenery.
Sleigh Ride
A horse-drawn sleigh ride through the mountains offers a majestic experience that's suitable for the entire family. Just make sure to bundle up and maybe even bring a blanket, as it can get chilly sitting still in the elements.
Après Ski
Who said you had to ski to enjoy a little après? When the lifts stop running, everyone can get together for drinks and snacks around a roaring fire to share the highlights of their day in the mountains.
Published with permission from RISMedia.
6 Small Ways to Help Stimulate the Economy
March 4, 2021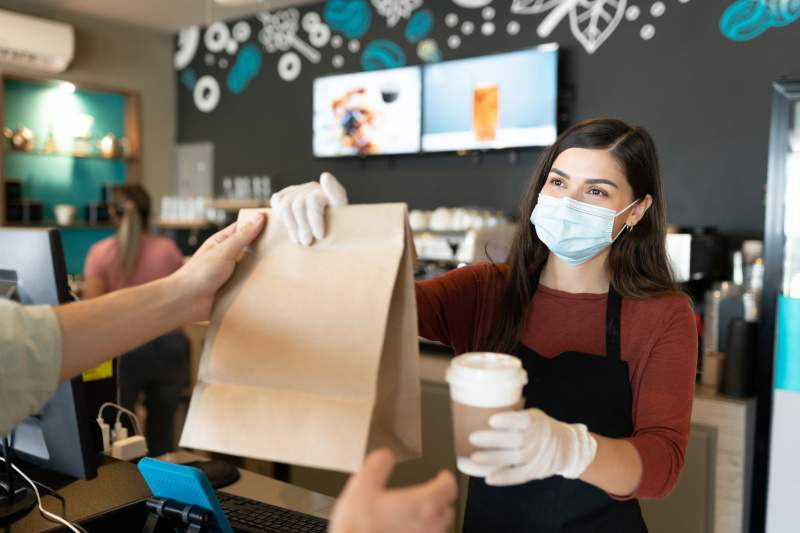 In a time when the U.S. is still navigating historically high unemployment, more families whose lives have not been terribly impacted are feeling the pain of people out of work and small businesses struggling to stay afloat.
If you have the means and you're looking for ways to help, financial experts and entrepreneurs suggest these tips to help you stimulate a sagging economy.
Buy Local - The book you buy for $20 online may cost $30 at the local bookstore, but your support in paying the higher price helps more than just the bookseller and her employees. Since small businesses tend to buy supplies from other local businesses, the extra dollars you paid for that book may have a more far-reaching effect.
Update Your Home - If you've been wanting to get your home painted, remodel your bathroom or change out the living room lighting, now is the time to do what you can afford. You can help appreciate the value of your home while doing your part to improve the economic landscape.
Order More Takeout - Even if you love cooking, declare a "Takeout Tuesday" night and support local restaurants by ordering in. It can bring a little spice into your life (literally!) while helping local restaurants survive.
Celebrate Now - Got a promotion? A birthday? A Zoom graduation coming up? Instead of putting off celebrations "until things are back to normal," treat your family or friends to a celebratory gift they can enjoy now. Whether it's a new outfit or a new car, every dollar you spend contributes to the economy.
Give What You Can Afford - Direct donations to food banks, emergency service organizations or your favorite charity will never be more useful or appreciated. Consider giving to a scholarship fund to help needy students get the educational grounding they need to start a lucrative career.
Be an Influencer - Whether on Instagram or over the phone with friends and family, talk up the books, car or cookware you bought, or the great dinner you had delivered from a local eatery. Your recommendations may spur others to open their wallets, too.
Published with permission from RISMedia.
Why Cities Are Ideal for Aging in Place
March 3, 2021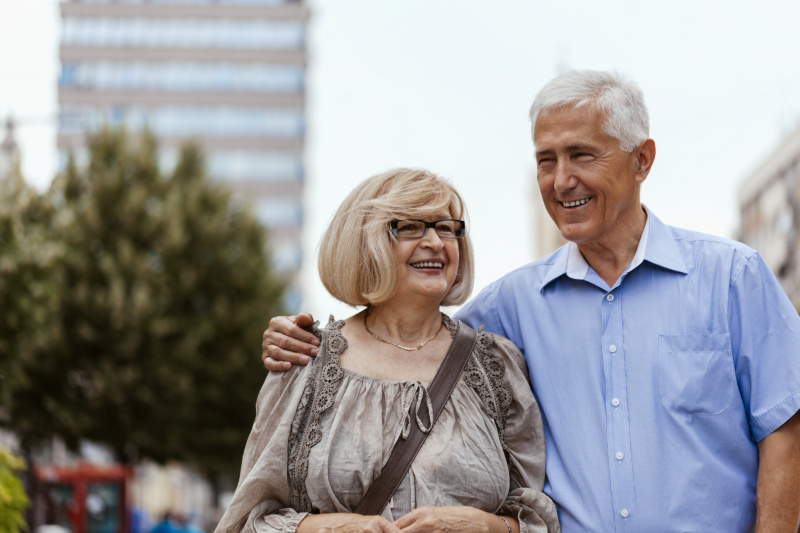 For many seniors, finding the right home to age in place is an important decision. Equally significant, however, is finding the right location. When looking for a home where you can comfortably grow old, it's increasingly common to look to the city. If you're still trying to determine the best environment to age in place, here are a few reasons why an urban setting might be the right choice.
Walkability
The convenience of being able to walk everywhere has major appeal for seniors. Whether you're going to the grocery store or meeting friends in the park, chances are you can live your life without having to get in the car. Should the day come that you no longer feel comfortable driving, this, of course, allows you to stay active and continue enjoying everything the city has to offer.
Culture Abounds
Speaking of everything the city has to offer, you'll find endless activities, events and cultural institutions right on your doorstep. While some might think aging in place means spending your days sitting around the house, it's far from that when you live in the city. You can soak up all the energy of your surroundings and visit exciting art exhibits, eat at the hottest restaurants and spend an evening at the theater.
Low Maintenance
As we get older, maintaining a house becomes more difficult. From cleaning the gutters to shoveling the driveway, there may come a time when the house feels like a little too much work. Living in a professionally managed building in the city, however, takes that burden entirely off of you. You're free to spend your time on your own terms because someone will be readily available to handle repairs and maintenance as needed.
Quality Healthcare
It's no secret that the best hospitals and doctors are often found in the city. If you want to have easy access to the best quality care for you and your partner while aging in place, then living in the city will most likely deliver exactly that. Even for those who are healthy and active, if nothing else, you can enjoy peace of mind.
Published with permission from RISMedia.
6 Ways to Ward Off Headaches Without Medicine
March 3, 2021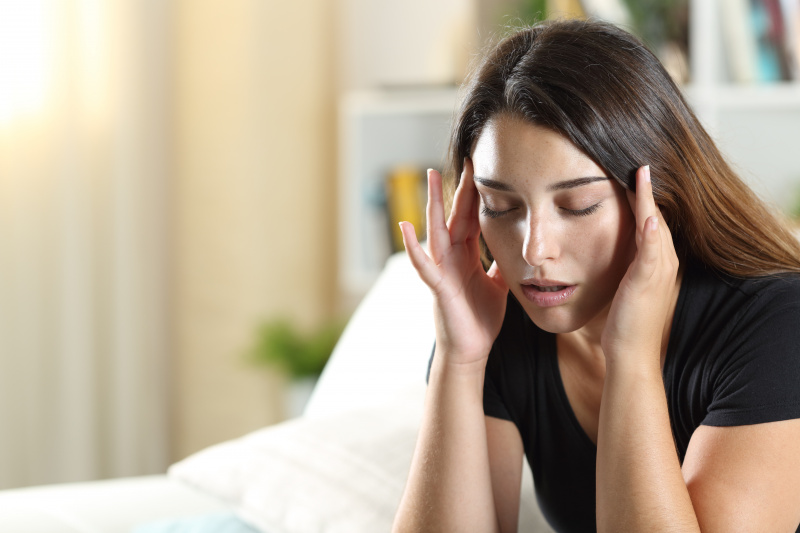 Whether you suffer from migraines, tension headaches or the occasional run-of-the-mill headache, there are limits to the value of over-the-counter meds, such as aspirin or ibuprofen. While they may bring pain relief in the short term, doctors say that overusing such meds can induce more frequent headaches in the long run and may even leave the sufferer resistant to other treatments.
Chronic headache sufferers and medical professionals offer six holistic tips for getting the best of headaches.
Stay Hydrated
- Dehydration is a known trigger of migraines. Most people need about eight glasses of water per day, so be sure you are drinking enough.
Kick Stress
- Tension headaches brought on by stress typically involve muscle tension. Try closing your eyes and focusing on one group of muscles in your body at a time, such as your hands, feet or back. As you focus on each muscle group, take a deep breath, tense those muscles, then exhale and release the tension.
Try a Massage
- Massages are another way to release stress trigger points. Pressing on the temple areas or over the ears can help relieve bands of tight muscles. Or have someone massage the trapezius muscles in your shoulders.
Take a Screen Break
- One of the most common symptoms associated with digital eye strain is headaches. The American Optometrists Association recommends following the 20-20-20 rule: Take a 20 second break from your screen to view something 20 feet away every 20 minutes.
Check Your Caffeine Intake
- If you are accustomed to drinking coffee in the morning, omitting it can bring on a headache. On the other hand, too much coffee brings on a headache in some people. Morning coffee drinkers should have no more than two eight-ounce cups.
Try Vitamin B2
- High doses of vitamin B2 have been shown to decrease migraines, according to medical reviews. Taking 400 mg per day of the nutrient, also called riboflavin, has had a positive effect on adult migraine patients.
Published with permission from RISMedia.
How to Raise a Healthy Eater at Every Stage of Childhood
March 3, 2021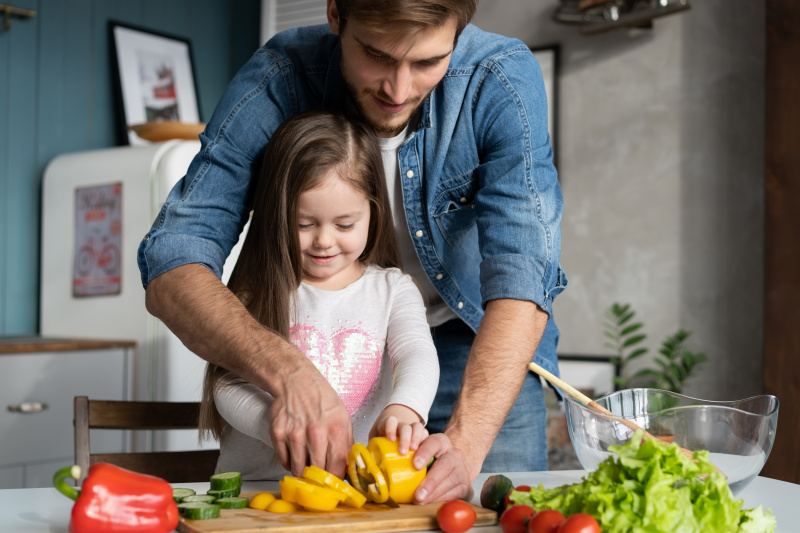 (Family Features) Daily food choices can have a profound impact on overall health and well-being. Not only do healthy dietary patterns help maintain good health, they also reduce the risk of chronic diseases throughout all stages of life.
The United States Department of Agriculture's Dietary Guidelines for Americans, 2020-2025, and nutrition experts agree it is vital to establish healthy eating habits early and maintain them throughout childhood.
"Research shows toddlers who eat a wide variety of foods are more likely to carry those habits into adulthood, so it's important to introduce and reinforce healthy eating habits from the time a child starts to eat solid foods," said Courtney Hines, KinderCare Learning Centers' registered dietitian. "In fact, the first two years of a child's life are often referred to as 'the golden window' because this is when kids are most open to trying new foods and flavors. By encouraging variety and healthy eating early in life, parents and families can dramatically reduce picky eating habits many toddlers and children develop over time while also helping their children develop balanced relationships with food they'll carry with them into adulthood."
Consider these tips and tricks to try at home with kids of all ages to build healthy eating habits and excitement around trying new foods.
Babies
When babies are ready for solid foods, be sure to expose them to a wide variety of whole, unprocessed foods with varying flavors and textures. Start with soft foods like mashed potatoes, avocados, cooked rice and bananas until your children are ready for firmer solids.
Toddlers
Toddlers who turns up their noses at veggies or fruit may be more open-minded if they're an active participant in mealtime prep. Ask your children to pick one new fruit or vegetable and agree that you'll both taste it. Asking your children to describe the appearance, texture, taste and smell of the food can also be a fun way to build vocabulary.
Preschoolers
Around the 2- or 3-year mark, children become interested in investigating and learning. Engage their natural curiosity in the world around them by planting a small vegetable, fruit or herb garden for your tiny chefs to tend to ─ it can be as simple as a windowsill garden. Gardening helps children understand where healthy, nutritious foods come from. Plus, children are more likely to eat what they've grown, which means more fruit and veggies in their diets.
School-agers
The kitchen is chock-full of learning opportunities for all ages. School-agers can work on their math skills as they measure ingredients for recipes.
"Cooking together also gives parents an opportunity to talk about nutrition in terms children can understand," Hines said. "For example, carbohydrates, like bread, provide energy for our bodies and brains. When we eat carbohydrates, our bodies store them for later. That's why we're having whole-grain pancakes for breakfast, so you have the energy you need to fuel your brain and body all morning."
For more tips about building healthy eating habits with children of all ages, visit kindercare.com.
Published with permission from RISMedia.
6 Tips for Getting Your Best Sleep Ever
March 2, 2021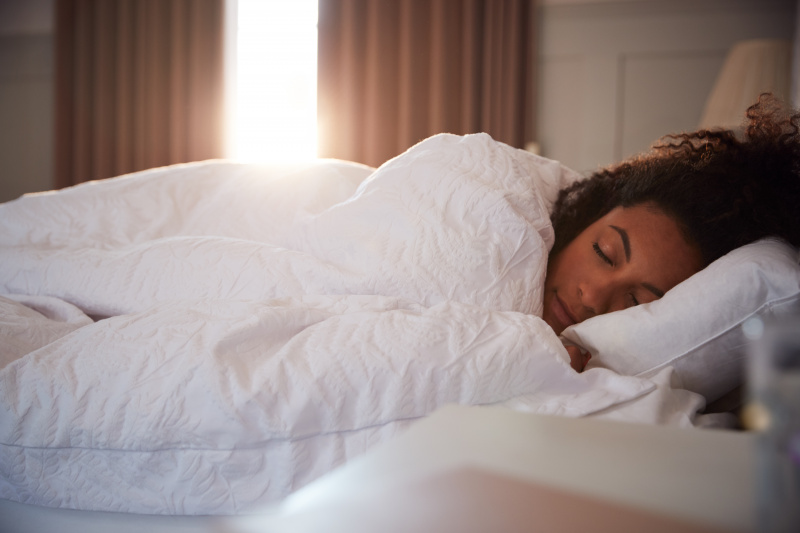 In these stressful days, getting a good night's sleep can sometimes be elusive. Yet poor sleep—or not enough of it—can impede your ability to think and problem solve, and can even age your skin, cause weight gain and lead to health problems.
If you've been having trouble falling and/or staying asleep, or simply want to get the best sleep you've ever had, try a few of these simple sleep tricks:
Wind Down From the Day - You shouldn't expect an easy transition from high activity to sleep. Sip a cup of herbal tea and try listening to calming music or coloring in an adult coloring book for a bit before getting into bed—and stop reading emails or scrolling through social media once you slip between the sheets.
Watch Your Diet - Lean proteins, like tofu, roasted turkey or salmon, and complex carbohydrates such as lentils, sweet potato and quinoa, have been shown to stimulate calming neurotransmitters that can help you doze off. Avoid anything high in saturated fat as your digestive system works overtime to break them down, keeping you awake longer.
Consider Allergies - Poor sleep can be explained by allergies you're not even aware you have to things like dust mites, pet hair and mold. Congestion or postnasal drip can prevent sleep or wake you during the night. Vacuum the floors, change sheets often and keep pets out of the bedroom. An over-the-counter antihistamine or nasal spray may help with congestion.
Drown Out Noise and Light - If you live in a high traffic area, a sleep mask can keep out bright street lights. A white noise machine is another simple solution for reducing environmental annoyances.
Try Aromatherapy - It's easier to feel peaceful when you feel like you're lying in a bed of flowers. Research shows that lavender essential oils can help reduce anxiety and increase sleep quality.
Stay Cool - Hot flashes are one of the major reasons menopausal women lose sleep. Buy cooling sheets made of breathable fabric to keep you cool and comfy. Even keep a cool, damp cloth nearby that you can place on your forehead when you need it.
Published with permission from RISMedia.
Health Tips to Navigate Year Two of the Pandemic
March 2, 2021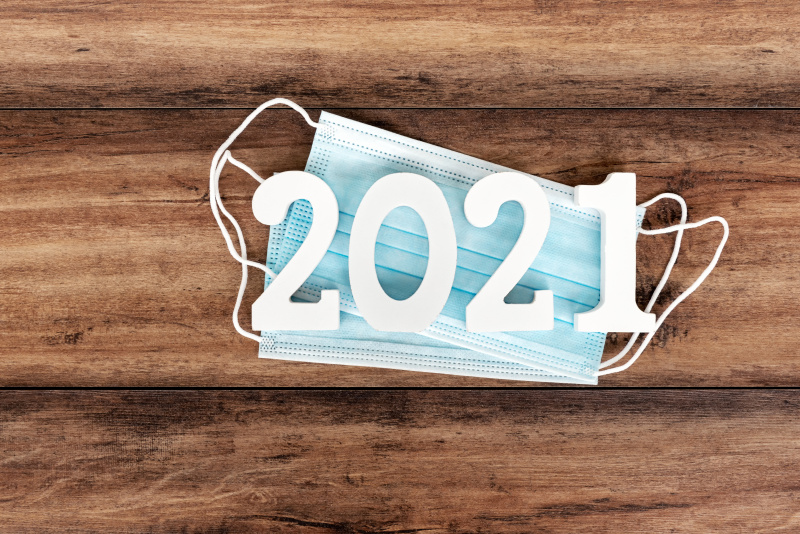 (Family Features) After months of unfamiliar restrictions and guidelines, pandemic fatigue is affecting how some Americans protect their health. However, experts warn that diligence is still extremely important because new mutations and variants of the virus that causes COVID-19 are being discovered. The typical cold and flu season also brings added threats to people's health and wellness.
"Staying diligent is one of the most important things we can do as we navigate through the cold and flu season as well as the COVID pandemic," said family medicine physician Dr. Jennifer Caudle.
Though you may still be spending more time at home, it's important to take proactive steps to maintain your health. Caudle offers these practical tips to help protect your health while you're waiting for vaccination eligibility amid the pandemic this cold and flu season.
Avoid Exposure
As COVID-19 continues to impact communities from coast to coast, there's no better time to avoid getting sick. Even if you catch a less serious illness like a cold or the flu, health care professionals in many areas are stretched thin. What's more, getting sick could compromise your immune system, making you more susceptible to a more serious infection.
Minimizing your risk of exposure means limiting close contact with others outside your household, wearing a mask and washing your hands regularly with soap for at least 20 seconds. An alcohol-based sanitizer that is at least 60% alcohol can substitute for hand washing, if necessary.
Practice Self-Care
Staying healthy isn't just about avoiding germs. Managing your physical health means keeping your body in top condition by eating right, exercising, getting enough sleep and ditching habits that can negatively impact your body, like smoking and excess drinking. It's also important to monitor your mental health since factors like stress and depression can take a physical toll that impacts your body's immune response.
Pinpoint Symptoms
If you get sick, it's important to pay close attention to your symptoms. However, this cold and flu season brings a unique variable with the possibility that your symptoms may actually stem from a mild case of COVID-19. Weather may also fuel stronger than usual allergy responses, so distinguishing between cold, flu, COVID-19 and allergy symptoms can be especially tricky. Testing may be necessary to get the proper diagnosis and ensure you're taking the right precautions to prevent the spread of any infection. If you have questions or concerns about your symptoms or about COVID-19, consult your health care professional.
Treat Symptoms
Depending on your diagnosis, a health care professional may suggest medication to help treat symptoms until your illness runs its course. There are a variety of products available over the counter that are commonly used to treat symptoms of respiratory viral infections. Many provide relief from multiple symptoms in a single dose. For example, an option like Mucinex DM lasts 12 hours when used as directed and contains dextromethorphan, which helps to control cough, and guaifenesin to help thin and loosen mucus.
You can identify the right formula to provide relief based on symptoms you are experiencing by using the online tool at Mucinex.com, where you can also find more information regarding self-care remedies.
Published with permission from RISMedia.
Make Your House Feel Like a Luxury Hotel With These Home Collections
March 2, 2021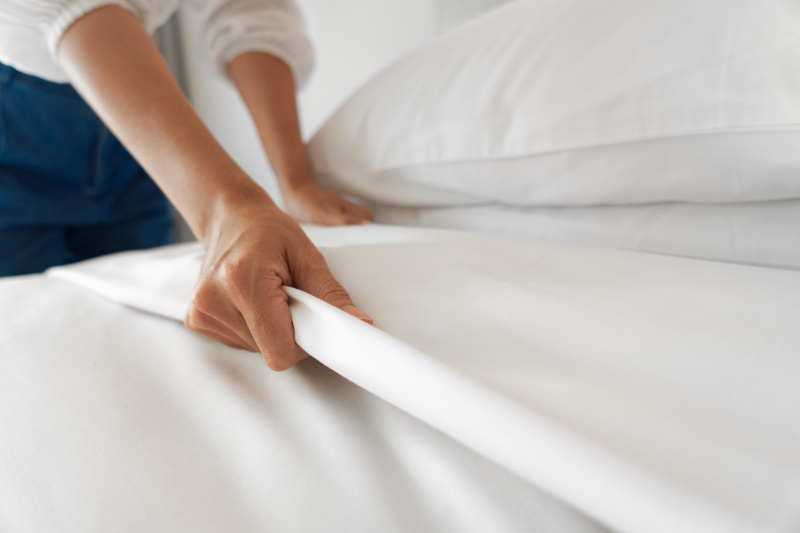 We all know the feeling of waking up in a luxurious hotel room totally refreshed. From the bedding to the bath products, everything about the experience is designed to promote relaxation. For those who have spent time wondering how they can recreate a similar experience at home, the good news is that many of today's luxury hotels are helping to make that a possibility. Here are several home collections from distinguished hotel brands that are available online and worthy of bringing into any home.
Four Seasons Home Collection
The Four Seasons is renowned for excellence and their online collection certainly does not disappoint. You'll find all of the expected items here, like linens, towels and robes, but they go a step further by offering mattresses, cashmere throws and a line of candles inspired by destinations around the world. They even have a stunning coffee table book, The Art of Hospitality, that you can put on display in your living room.
The Ritz-Carlton Shop
Similarly, The Ritz-Carlton goes above and beyond with their comprehensive online store, which includes five different types of pillows and seven different linen sets. For those who like to be pampered, you can bring home their signature bath and spa products, like 50 Central Park Bubble Bath, Asprey Purple Water and Spa Fresh Body Butter. If that's not enough, you'll be pleased to find dishware, lighting and much more.
St. Regis Boutique
You'll find all of the luxurious bedding and bath products you could ever dream of at the St. Regis Boutique. However, the iconic hotel sets their store apart by teaming up with other high-end brands to create exciting products, like the Frette 1860 for St. Regis Pajamas, the St. Regis Bloody Mary Set by Saint-Louis and Vilebrequin Swimwear for St. Regis. From jewelry to handbags, there are plenty of more collaborations available that are sure to leave you swooning.
Published with permission from RISMedia.
How to Design the Perfect Dining Room
March 1, 2021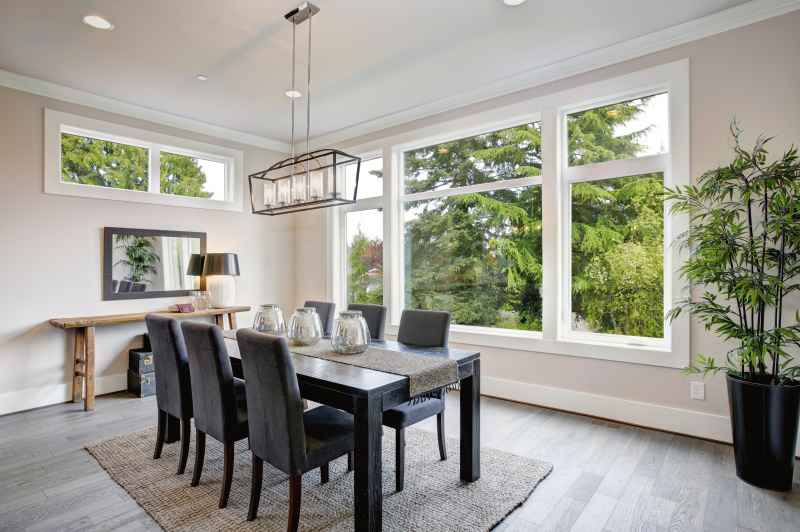 The dining room is a special place in the home. While it may not be used each and every day, it's often where families come together to celebrate holidays, milestones and more. If you want to ensure your dining room is a worthy setting for making memories, here are several tips for designing the perfect space to share special occasions with your loved ones.
Focus on Functionality
First and foremost, your dining area should be functional. That means it's able to accommodate groups of varying sizes and can easily be accessed from the kitchen to allow for seamless entertaining. You might also want to have a wet bar nearby so you can refresh drinks without having to leave the room.
Identify Focal Points
When designing your dining space, it helps to know what your main focal points will be. It could be a scenic view, a grand fireplace or an artistic chandelier that catches the eye as soon as one enters. Once these have been identified, you can design around your focal points to help them stand out and ensure your dining room is a memorable place to gather. If you need to make a large room feel more intimate, try adding layers, like stylish window treatments and an elegant rug, to visually fill out the space.
Look to the Lighting
It may take some work to get just the right lighting in your dining room. A balance between task and ambient lighting will often require designing a space with a chandelier or pendants above the table, as well as sconces on the walls. In order to have the flexibility for any type of occasion, it's a good idea to have dimmers in your dining room. A smart lighting system, in particular, will give you complete control to match any mood.
Optimize Acoustics
Acoustics, of course, is an important consideration if you want everyone to be able to talk at a comfortable volume. If you have stone or hardwood floors, a rug can certainly help to absorb sound and make it easier to converse while everyone's eating. Fabric wallpapers are another popular solution to reduce the reflection of sound waves in the dining room.
Published with permission from RISMedia.