Today's Top Real Estate News
Provided by RISMedia News
04/20/2021
4 In-Demand Home Features to Have When Living in a Tech Hub
April 20, 2021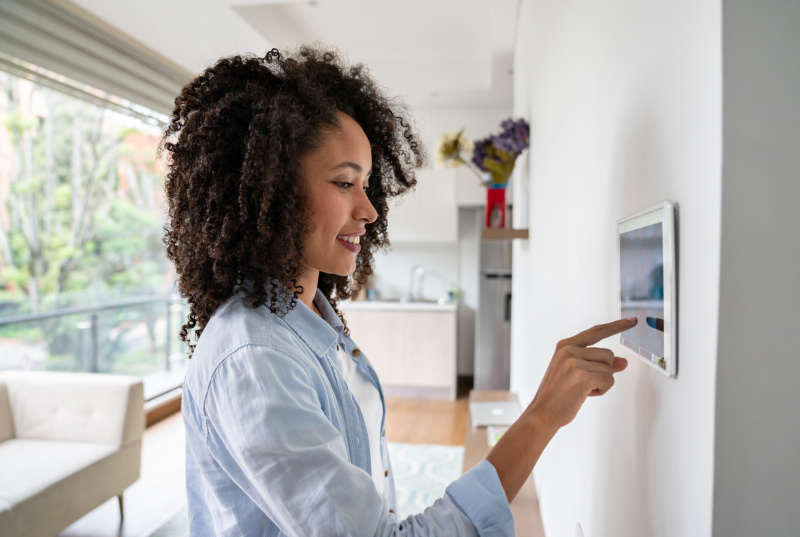 With a high supply of desirable jobs that draws talent from around the world, it should come as no surprise that cities remain poised to thrive in the technology space for years to come. For those looking to navigate this type of real estate market, following are several home features that tech workers have established a preference for.
Sustainability
Eco-friendly living is a top priority for many of today's creators and innovators. From energy-efficient designs to sustainably sourced materials, homes that were built to reduce their impact on the environment instantly have extra appeal among this crowd. The demand for sustainable homes has steadily grown over the last few years and this trend is likely to continue in the coming years.
Smart Home Tech
It comes as no surprise that tech workers appreciate a living space outfitted with the latest gadgets and automation systems. Whether it's a security system, thermostat or all-in-one system that offers complete control, smart home features have practically become the norm these days, with many young buyers in this industry expecting their homes to be designed accordingly.
Health and Wellness
To offset demanding jobs and long hours spent in front of a screen, this group has whole-heartedly embraced the wellness movement. They're acutely aware of the impact that technology can have on our minds and bodies, and as a result, often seek out features that promote a healthy lifestyle. Home gyms, meditation studios and massage rooms are just a few that are sure to please.
Access to Nature
When it's time to unplug, the great outdoors is the perfect antidote. Perhaps that's why so many people who spend their days working on a computer have demonstrated a willingness to pay a little extra for a home with a lush backyard, scenic views and access to outdoor recreational areas.
Published with permission from RISMedia.
Spark Scientific Discovery at Home
April 20, 2021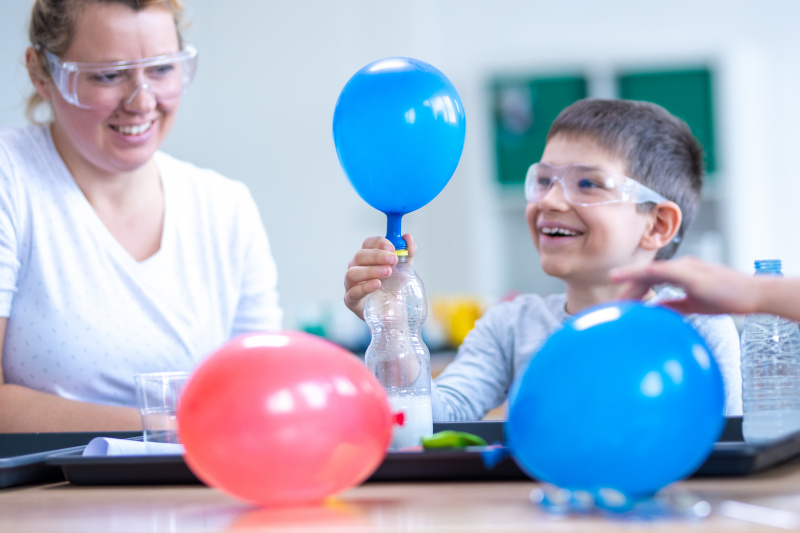 (Family Features) Science influences many aspects of daily life in countless ways. It also helps shape the development of life skills from an early age. As children learn to communicate, think critically, make predictions and form opinions based on their observations, they are developing science skills that will last a lifetime.
Through its "Wonder of Science" initiative celebrating bringing innovation to kitchen tables for 100 years, Wonder Bread is helping to support ongoing scientific learning for students across America. In partnership with AdoptAClassroom.org and Emily Calandrelli, an American science communicator, MIT engineer and co-executive producer and host of "Emily's Wonder Lab" on Netflix, the bread manufacturer is donating $100,000 to provide U.S. middle and high schools with supplies and equipment for science education and presenting an online series of science experiments for students.
Allowing children to put those science-based skills to the test at home can be both simple and fun. Whether you head outside to identify clouds and species of animals or work on crafts indoors, there are plenty of everyday learning scenarios that allow parents to get hands-on with their children's education.
Bake Together
Baking can be a fun (and tasty) way to introduce scientific experimentation by following a recipe to see how the ingredients react together – or with too much or too little of a certain ingredient – and testing the end product against the desired results. As recipes are mixed, heated and cooled, baking introduces a variety of chemical reactions, including water evaporation, caramelization, browning and more.
Conduct Experiments with Everyday Supplies
Special tools and equipment aren't necessary for discovering and fostering a love of science or conducting your own experiments. By using household items you may already have on hand and following a few simple instructions from Calandrelli, you can create your own homemade rockets or inflate a balloon.
"Getting kids excited about science and interested in how it affects our lives every day is the best part of what I do," Calandrelli said. "Joining Wonder Bread to spread that message of wonder not just through my show but directly into classrooms is a fantastic opportunity. I can't wait to share my love of science."
Start a Garden
One of the best ways to introduce children to a variety of plant species and the process through which they grow is to grow your own garden. Start by letting the kids pick some plants or vegetables that germinate and produce a crop quickly such as carrots or petunias then choose a location to plant. Test and prepare the soil then plant your seeds and water as needed.
Visit wonderbread.com for more information.
Balloon on a Bottle
2 tablespoons dry yeast
1 tablespoon sugar
2-3 tablespoons lukewarm water
1 large mouth, glass pint bottle
1 party balloon
In a cup, stir yeast, sugar and water. Using funnel, pour mixture into bottle. Add more water as needed to push the mixture through the bottleneck.
Quickly stretch the balloon over the mouth of the bottle.
Observe bubbles in the yeast mixture and watch the balloon inflate. Inflation can take 10-30 minutes, depending on mixture.
Effervescent Tablet Rocket
Film canister
Water
1/2 effervescent antacid tablet
Plate
Watch or timer
In the film canister, add water until it's one-quarter full.
Add half effervescing antacid tablet to film canister and quickly snap on lid.
Place film canister rocket on plate on ground, lid down. Stand back and use the watch or timer to count down until launch.
Published with permission from RISMedia.
6 Tips for Brightening Your Space and Your Mood
April 20, 2021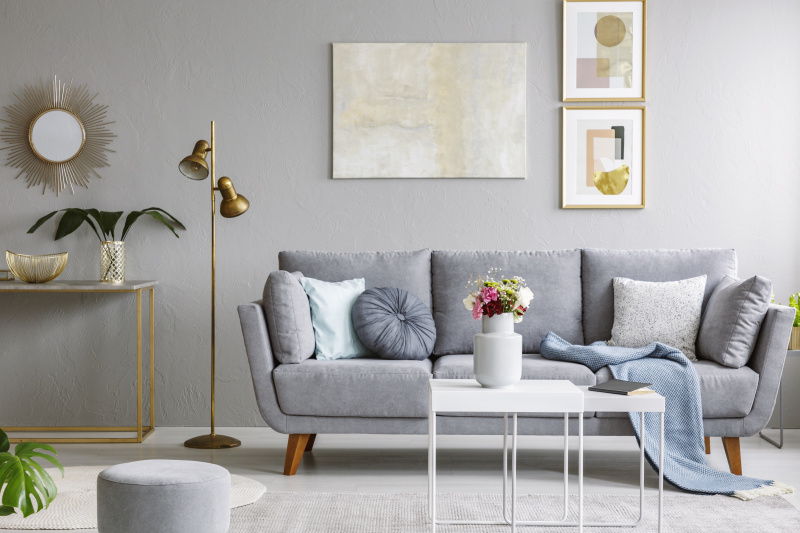 Light, bright spaces not only appear to be larger than dark spaces, they also seem to make us feel happier. But not all of us live in light, sunny spaces. Designers and decorators recommend six sound tips for adding light, or the illusion of light, to help brighten your rooms and your mood:
Start With White - Small or dark spaces are not the place to try out a dark color palette. The lighter the walls, the more light they will reflect. Start with white, a pale, neutral grey or beige walls, and if you choose a color other than white, think about painting the ceiling a shade lighter to help light bounce around the room.
More Ceiling Tricks - Blue skies brighten the world. Painting your ceiling the color of the sky can create the illusion of light. Or, paint the ceiling with a high-gloss paint to help reflect light.
Bring in Colors of the Sun - One proven way to brighten a space is to bring in yellows, reds and oranges—the colors of the sun. You can do this with furnishings, accent pieces and pillows.
Use Mirrors and Reflective Surfaces - Double the amount of light in a room by allowing it to bounce off reflective surfaces. Hang a large mirror across from the largest window in the room. Hang an array of smaller mirrors in darker areas, such as hallways, and bring in shimmery gold or silver accessories to attract and reflect light.
Place Bookshelves Correctly - Place bookshelves perpendicular to the window wall. Placing them parallel or across from a window is a sure way to obstruct the light.
Supplement Daylight - Think about where you place light fixtures. Indirect lighting aimed upward, such a torchiere at the back of the room, can make up for lack of natural light on the ceiling as daylight fades.
Published with permission from RISMedia.
4 Ways to Refresh Your Pet's Routines
April 19, 2021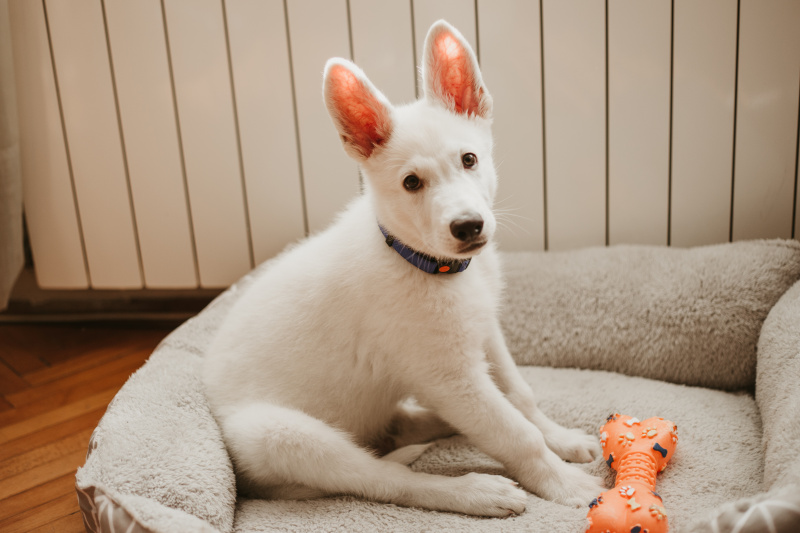 (Family Features) The spring season and warmer months are typically all about renewal and evaluating things that may no longer serve you, such as habits, products or routines.
This can be true for your dog as well. As the season changes and you spruce up your daily habits to feel and look fresh, consider these four things that may help brighten up your pup's spirit. Learn more at Nutro.com .
New Dog Bed
After a long year of cozying up inside, it is probably safe to say your dog's bed could use a refresh. If you notice he retreats to the couch, floor or your bedroom for a good night's rest, that may be a sign it is time to switch out the old for something new. Use this opportunity to give your pet a plush and comfortable bed set. There are many options out there from donut dog beds to heated or kennel beds, so make sure you're getting what's best for your pup. A new bed could help brighten his mood in the morning, and after a full and active day, it can be exciting for him to have a new spot to relax.
New Toys
When provided with the appropriate toys, dogs can keep themselves occupied when you're busy with work, chores or life's daily responsibilities that can take your focus away from them. If you have noticed a drag in your pup's energy – laying around the house, acting less excited when you come through the door or staring at you blankly when you try to play, your dog may be experiencing boredom. It may be time to give him new toys that pique his interest. As you're doing your cleaning and shopping, make sure to swap out old toys with new ones and even have him come along on your next trip to the pet store to pick out new ones.
Change of Scenery and Activities
It's not a secret that dogs love the great outdoors. As the weather warms, it's time to start thinking about breaking your dog away from the same old routine. Consider trying a new dog park, walking trail or taking him on more car rides with you. Your morning coffee run might be a fun adventure and a good way to help your pup start his day, especially if your local coffee shop has dog treats, too. This change of routine and scenery can leave him feeling energized to take on the day with you.
New Food
As the seasons change, it may be time to switch up eating habits and choose a diet that suits your lifestyle and dietary preferences. If you're feeling ready to make a change to your normal routine, consider doing the same for your dog. An option like NUTRO™ dry dog food provides a healthy and nutritious diet with recipes featuring ingredients such as chicken, brown rice, kale and spinach, and garnishes like egg, tomatoes and more. Following the NUTRO™ FEED CLEAN™ philosophy with simple, purposeful and trustworthy recipes, each recipe is rich in nutrients, full of flavor and made with real, recognizable ingredients to help energize your dog from the inside out.
SOURCE: Nutro
Published with permission from RISMedia.
Let's Bring Back the Monarch Butterfly
April 19, 2021
With its iconic orange and black markings, the monarch butterfly is one of the most recognizable species in North America. But these beautiful little critters are in trouble.
Their numbers are down 90% from just 20 years ago, according to the U.S. Fish and Wildlife Service, and they are on the verge of being placed on the Endangered Species list.
Furthermore, milkweed plants—the only source of food for the monarch caterpillar—are rapidly disappearing as land development and the widespread spraying of weed killers on the fields where they live are destroying their natural habitat.
But it's not too late, scientists say, especially now as gardeners nationwide are preparing for spring growth. Industry experts suggest three ways gardeners can create a welcoming habitat and do their part in preserving the monarch butterfly.
Grow Caterpillar Plants - Monarch caterpillars are fussy eaters. Adults lay eggs only on milkweed because that's the only plant the caterpillars will eat. No milkweed, no monarchs—and there are over 100 species of milkweed available. Check your local garden shop for advice.
Grow Nectar Plants - Adult monarchs get their energy by sipping nectar. Plants in the sunflower family, which includes asters, black-eyed Susans, calendula, coreopsis, purple coneflowers and zinnias, are particularly nectar-rich.
Complete the Habitat - Butterflies need a landing pad to drink and they love mud puddles. Create a few shallow divots in bare soil and keep them moist, so butterflies can sip water and get much-needed minerals from the soil. Be sure to have trees and shrubs in your yard where butterflies can roost at night. Also, butterflies can't fly when they're cold, so place large, flat rocks in locations that receive morning sun to give them a place to warm up.
Published with permission from RISMedia.
4 Exciting Features for the Ultimate Outdoor Kitchen
April 19, 2021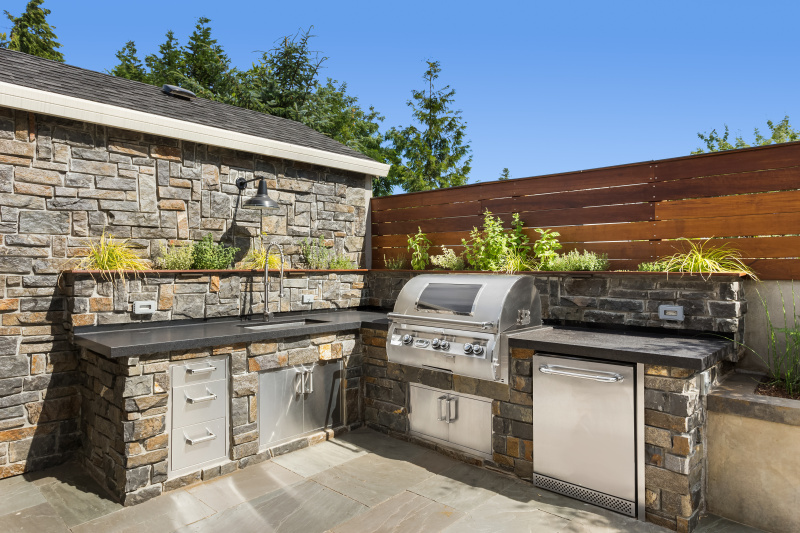 Outdoor kitchens are on the rise in luxury real estate. As homeowners increasingly look to create their own private oasis in the backyard, a cooking space has become just as coveted as a sparkling swimming pool and spacious terrace where the whole family can spend time together. If you want an outdoor kitchen that leaves nothing to be desired, here are few exciting features to include.
Deluxe Grill
The grilling station is often the centerpiece of the outdoor kitchen and essential for any warm-weather gathering in the backyard, which is why many homeowners choose to invest in a high-end option. If you want the versatility to prepare everyone's favorite dishes, a deluxe grill that's equipped with multiple burners, a rotisserie and a smoker box will ensure successful barbecues all season long.
Refrigeration
When it comes to convenience, you simply can't beat having your outdoor cooking area equipped with a refrigerator. This allows you to keep beverages, side dishes and any perishable ingredients nearby, avoiding the need to run back inside to the kitchen every time you need something. A sleek, stainless steel design is always a popular option to endure outdoor conditions without compromising on style.
Pizza Oven
If you want to mix up your menu and take a break from the grill, there's nothing like a wood-burning pizza oven. With a wide variety of materials to choose from—such as natural stone, brick and clay, to name a few—you can get just the right aesthetic and elevate your outdoor kitchen to enjoy family pizza night on the patio.
Bar Area
For those who like to sip a cocktail or craft beer while lounging in the backyard, a well-designed bar area is in order. In addition to a bar counter and stools, you may want to include a prep area for mixing drinks, as well as a built-in kegerator that allows you to keep your favorite beer on tap.
Published with permission from RISMedia.
Will an Attic Renovation Increase Your House's Value?
April 16, 2021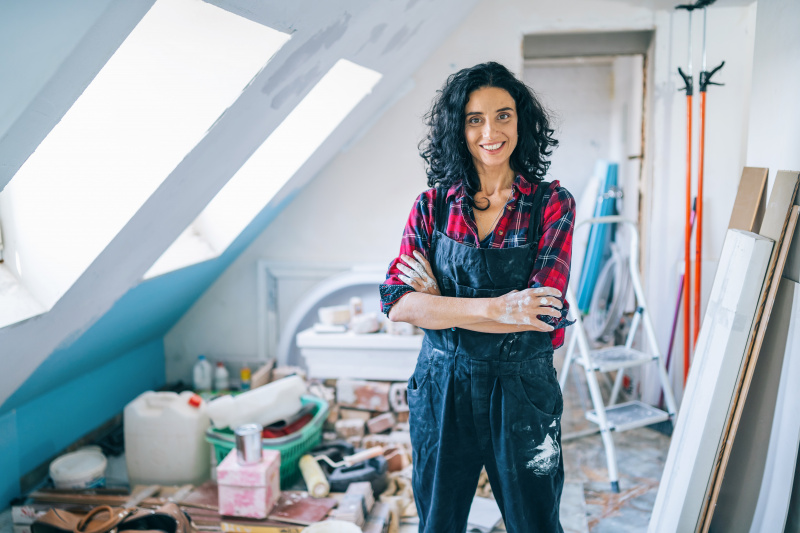 For many families, the attic is a place to store old clothes, holiday decorations and other things that aren't used on a regular basis. If you need additional space for your growing family or for people to work or study at home, converting your attic can be a smart move that can pay off when you eventually sell your home.
Reasons to Convert Your Attic
Building an addition is an expensive undertaking. Depending on the current size and design of your house, the size of the yard and local zoning laws, adding to your house may or may not be a viable option.
Taking advantage of space you already have and using it in a different way may be a better solution. An attic renovation can also be much less expensive and can be completed in a fraction of the time you would need to build an addition.
Ways to Use Your Attic Space
Since an attic is separated from the rest of the house, it offers privacy. That can make it an excellent place to use as a bedroom, playroom or home office. A finished upstairs living space can significantly increase your home's resale value, especially if you include a bathroom. Future buyers may use the attic in the same way that you do, or they may decide to use it in a different way that better suits their family's needs.
Another option is to convert the attic to a separate apartment. You may want to turn it into a living area for an elderly parent or a place for a college student to live while home on breaks, or you may decide to create a separate apartment that you can rent out to generate extra income.
Issues to Discuss With a Contractor
Your local zoning laws may limit your options when it comes to an attic renovation. For example, a bedroom in the attic will need to have a way for occupants to get out in an emergency and for first responders to get in. If you decide to turn your attic into a rental unit, you may have to adhere to a set of additional rules.
Speak with a contractor about how to heat the upstairs and whether you will need to install additional insulation. You should also discuss electricity and lighting, as well as plumbing, if you want to include a bathroom in the project.
Look for a contractor who has completed attic conversion projects and who is familiar with local zoning laws. Get in touch with references to ask for feedback on their experiences and to inquire about whether they were satisfied with the results.
Published with permission from RISMedia.
Raising Big Dreamers: Ways to Have Career Conversations With Kids
April 16, 2021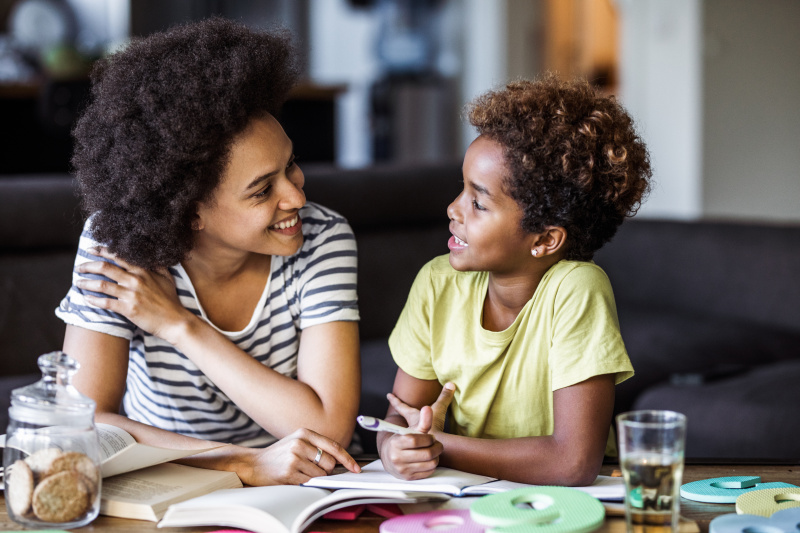 (Family Features) Pre-pandemic, Take Your Child to Work Day was an opportunity for children to peek behind the mysterious veil of "work" – to see what their parents do all day and begin to dream about the careers they might like to pursue when they grow up.
For some parents, every day might feel like "Take Your Child to Work Day." For others, health and safety concerns might make it impossible to bring children to their workplaces. That doesn't mean it's any less important to take some time to help your children imagine turning their passions into careers.
"Children need exposure to the possibilities that exist so they can envision themselves doing what inspires them in the future," said Content Architect Rashelle Chase from KinderCare Learning Centers' education team.
"Learning about different career options also helps children learn about how the world works and the different types of roles and systems that are in place to help society function."
Consider these tips from the experts at KinderCare to help parents infuse some of the Take Your Child to Work Day spirit into everyday life.
Expose your children to a variety of career options.
Young children tend to think of careers in terms of the kinds of jobs they see adults doing, like doctors, firefighters and teachers. Help your children discover careers that are new to them. Talk about essential workers and why they are depended on so heavily. Share details about the work your immediate and extended family members do – perhaps you could arrange a virtual call so your children can see a family member at work. Point out other kinds of workers as your child encounters them, whether that's during a walk around the neighborhood or while reading a book.
Help your children imagine turning their passions into careers.
Not every block builder turns into an architect. Some go into construction, some into engineering and some pursue other careers entirely. When children express an interest in a specific career or type of work, help them think about the kinds of skills they could work on now to help turn that dream into a reality. Help your children make connections between the things they like to do now and the kinds of careers that could lead to. Maybe there's an activity or volunteer experience your children could do, or a club they could join, that would help nurture that passion and expand their skillset.
Break career stereotypes.
Point out diverse people doing jobs as you see them in the community or in books or media – like female firefighters, male teachers or biracial female vice presidents – and talk about the diverse viewpoints and experiences each person can bring to his or her career. Be active about squashing gender stereotypes whenever you see or hear them. Encourage your children to pursue their ambitions and let them know you believe in them and their ability to succeed in whatever career they want.
Help your child to see "work" and "jobs" as positive things, especially after rough days.
Be honest about the struggles and successes you have in your own career. Celebrate your successes and talk with your children about how you problem-solve or persevere through tough times. Model coping skills your children can apply to their own "job" – school. It's important for children to understand one can still find fulfillment and passion in a career even if there are tough moments.
For more ideas to help your children explore and expand their career dreams, visit kindercare.com.
Published with permission from RISMedia.
Why Losing Weight Gradually is Generally Better Than Slimming Down Quickly
April 16, 2021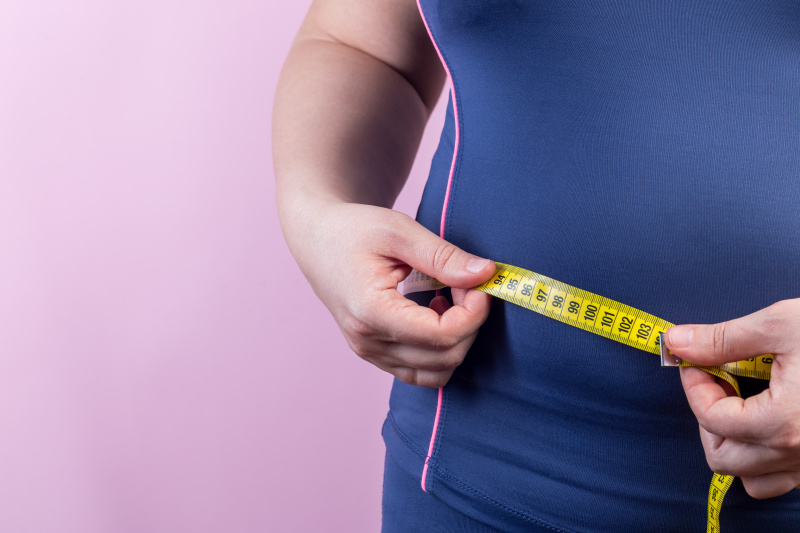 Many people are eager to lose weight and try fad diets that promise to help them shed pounds fast. Although one of those diets may help you lower the number on the scale, you may experience a host of problems. Losing one to two pounds per week is generally considered to be healthy and sustainable.
Fast Weight Loss Can Be Harmful
If you restrict the amount of food you consume and limit or cut out entire food groups to lose weight quickly, your health may suffer. You may experience vitamin deficiencies that can leave you feeling tired, weaken your immune system, and cause your hair to become brittle or to fall out. You may become dehydrated and may be more susceptible to heart problems and other health issues.
Rapid Weight Loss May Not Result in Fat Loss
Detoxes and cleanses may help you lose weight quickly, but most of the loss will come from water weight. If your body doesn't get enough calories from food, it will seek other sources of energy, such as muscle. If you lose weight gradually, on the other hand, you will lose fat, not water or muscle.
A Restrictive Diet Can Affect Your Mental Health
Cutting calories and not allowing yourself to have foods you enjoy can make you feel deprived, anxious and irritable. Those feelings may affect your ability to focus on your job and your relationships with loved ones.
Fast Weight Loss May Not Be Sustainable
If you lose weight gradually, your body's metabolism will adjust and remain efficient. If you shed a lot of pounds in a short period of time, your metabolism will eventually slow down and you may regain some or all of the weight you lost.
Slow Weight Loss Can Instill Healthy Habits
Small changes can lead to significant weight loss. Many people find that making minor changes is easier to handle – physically, mentally, and emotionally. If you begin to eat healthy foods and incorporate more physical activity in your daily life, you will see the benefits in terms of lost weight, increased energy and decreased stress. Those positive results can encourage you to stay the course and help you keep the weight off.
When Rapid Weight Loss May Be Appropriate
If you are obese, have diabetes or another serious medical condition, or undergo gastric bypass surgery, a doctor may advise you to dramatically reduce the number of calories you consume. In that case, a physician will monitor your food intake and may instruct you to take supplements so you get all the nutrients your body needs.
Talk to Your Doctor
If you're concerned about your weight, speak with your physician about your current health status, how much weight you should lose and how to do it. Your doctor may recommend dietary changes and increased physical activity and may advise you to seek help from another professional, such as a nutritionist or a personal trainer.
Published with permission from RISMedia.
Should You Install a Doorbell With a Camera?
April 15, 2021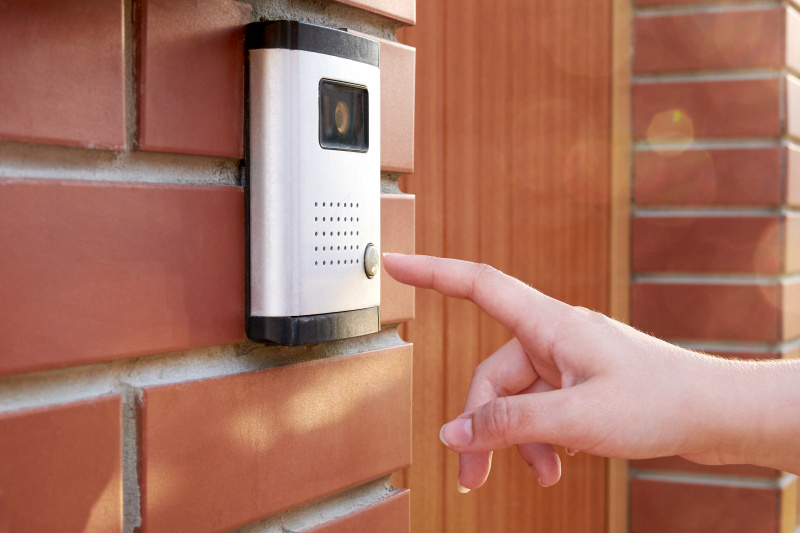 Technology has updated even once-simple features, such as the doorbell, and made them more useful and convenient for homeowners. A doorbell with a camera can allow you to see who is at the door and monitor and control who enters your home. This technology can help you keep your family safe and may deter theft and vandalism.
How a Doorbell With a Camera Can Improve Security
A video doorbell can allow you to see who enters and leaves your house and when. That can help you keep track of when your kids come home, who is with them and what people bring into and out of your home. It can help you see when a package is delivered and see if anyone who isn't authorized removes it from your doorstep.
A doorbell with a camera can allow you to communicate with the person at the door without giving away any clues about your own location. A camera can let you see who is outside, and a microphone and speakers can allow you to have a conversation with that individual, no matter where you are.
Some doorbells make it possible to talk with a visitor through an app on your phone. If you choose one of those models, a person who comes to the door will have no idea if you are inside the house or hundreds of miles away. That can help discourage criminal activity.
Depending on the model you choose, you may be able to record a conversation that you have with a visitor, store it in the cloud and access it remotely. That type of data may prove useful down the road if a crime does occur.
Downsides of Doorbell Cameras
Some people find the cost of these devices prohibitive or experience problems with installation and setup. Doorbell cameras can also raise privacy concerns. Guests and neighbors may feel that being watched and recorded without their knowledge or permission is a violation of their privacy.
How to Choose a Doorbell With a Camera
If you want to further explore video doorbells, several companies offer models that vary in terms of image and audio quality, smartphone compatibility and other features. Wireless doorbells are powered by batteries, while wired versions require more work to set up. Look at reviews for several models and carefully compare their features to select one.
You may want to install more than one doorbell with a camera. If you have two or more doors that are used frequently, having multiple cameras to monitor and record who visits can give you peace of mind.
Published with permission from RISMedia.