Today's Top Real Estate News
Provided by RISMedia News
09/28/2023
Common Outdoor Décor Mistakes
August 18, 2023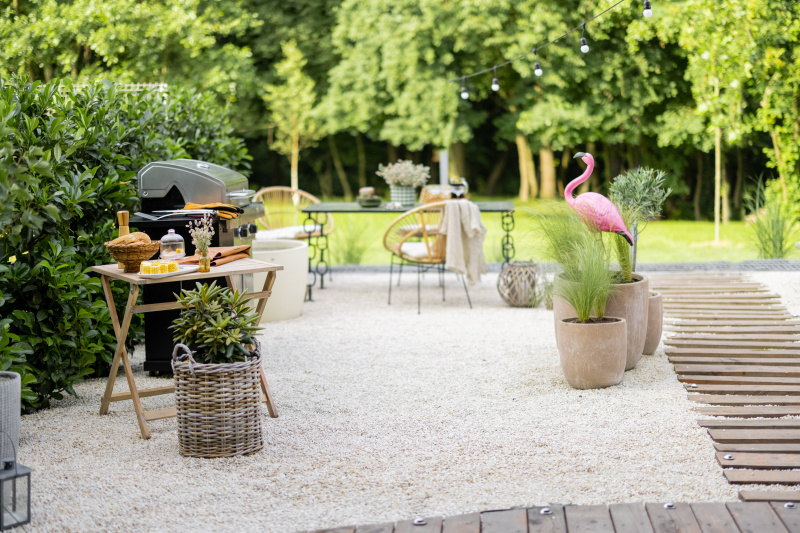 Summer's end means plenty more outdoor entertaining, gathering and lounging time left in the year. From end-of-summer barbeques, family movie nights before school starts, and fall football tailgates, an entertaining-ready outdoor space means more impromptu gatherings and a more overall serene outdoor space. If your outdoor living area could use some sprucing up, take note of these common outdoor decorating mistakes.
Not space planning
An outdoor living space is similar to your interior living areas. If something about your outdoor space feels off, it may be the layout. Like your living or family rooms, the layout should be the top priority. The layout should include furniture that correctly fills the space, a focal point and various areas, such as outdoor dining, conversation and lounging spots. You can delineate areas with outdoor rugs or planters.
Forgetting the accessories
Like an indoor living area, accessories and accents can unite the whole area. Outdoor decor such as garden stools, lanterns or cordless table lamps, outdoor throw pillows, blankets and plenty of potted plants, flowers and candles all lend to the ambiance.
A lack of greenery and color
The best way to add charm and personality to an outdoor space is with plenty of flowers and greenery. You don't need to be an avid gardener to make this happen. Potted flowers, shrubs and trees typically only require sun and regular watering but will significantly affect the area's ambiance.
Uncomfortable seating
Uninviting seating options, such as wrought iron chairs with no cushions, don't entice you to take a seat and stay a while. Having comfortable and generous seating options with cushions outfitted in outdoor fabric, such as sofas, swivel chairs or inviting lounge chairs, creates a welcoming and inviting relaxing spot.
Nowhere to rest a beverage
When you're enjoying time outdoors, having a spot to rest a beverage is paramount. Every seat should have an adjacent table to set down a beverage and snacks. Outdoor accent tables or garden stools should be plentiful, so there's always an easy spot to set down a drink.
A lack of lighting
If your outdoor area lacks lighting, your gatherings will likely end when the sun goes down. Having a layered outdoor lighting plan means your get-togethers can extend into the evening hours, meaning more time to catch fireflies, gather around the fireplace and enjoy the cooler evenings outdoors. Ensuring the walkways are lit, hanging overhead lighting, such as string lighting and lanterns and installing lighting on the home's structure, such as a chandelier from the outdoor pergola and plenty of coach lamps on the house, will ensure that your backyard is adequately lit. Table lamps and candlelight will add additional ambiance.
Published with permission from RISMedia.
Staying Organized While Moving During Back-to-School Season
August 18, 2023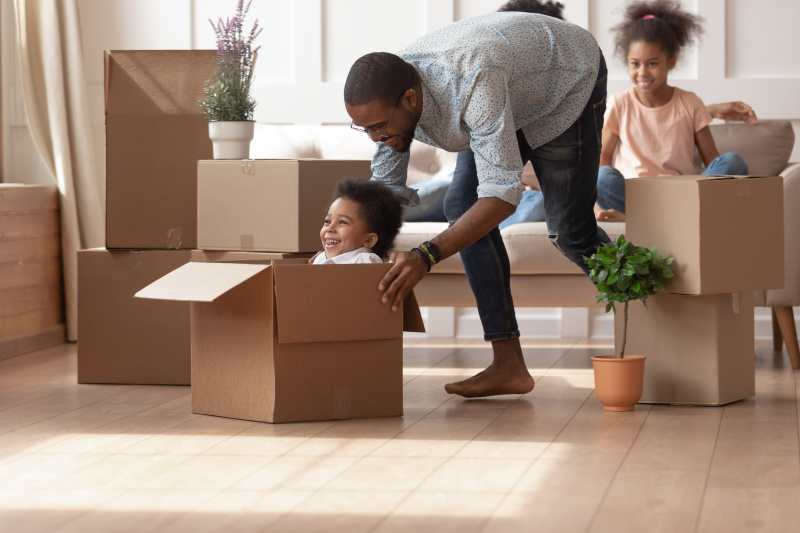 Back-to-school season is a busy time and often means frantically gathering school supplies and clothes, making appointments and trying to get some organizational systems underway. It's also a common time to move, as households move and settle into their new homes before the new school year starts.
With so many moving pieces, staying organized is essential to keeping your sanity as you create new routines. If you're moving during the start of a new school year, read on for ways to stay organized and help reduce some of the chaos.
Eliminate before you move
When you're moving, it can be easy to pack everything up instead of going through your items and determining what can stay and leave. While it takes more work on the front end to identify the things you can donate or throw out, it will be worth it when you move into your new home and don't have to face that task. Editing down your belongings also means fewer items to pack.
Prioritize areas to organize
The start of the school year often means you're extra motivated to have organizational systems and processes in place. When you move into a new house, prioritize the areas of the home that will make navigating the school day easier. Some common areas include:
Mudroom: The mudroom is the first entry point after a long day of school, work, sports and activities. It's the place that corrals backpacks, coats, shoes, boots and all the miscellaneous items that inevitably end up coming home. Establish a system in the mudroom to keep this space running efficiently. Create a space for dirty shoes, wet rain boots and muddy uniforms.
Command center: A command center with a calendar, dry-erase board, bulletin board, charging station and a basket or drawer to collect paperwork will help keep sports schedules, permission slips and school calendars in order.
Breakfast section: Mornings can be the most chaotic time of day, so creating a spot where your older children can help themselves to breakfast can make the morning smoother. This may be a refrigerator drawer stocked with pre-made smoothies, drinks and perishable breakfast items or a low drawer filled with plates, bowls and any grab-and-go breakfast options so they can help themselves.
Snack station: Like a breakfast section, stock the refrigerator drawer with healthy after-school snack options, like pre-cut fruit and vegetables, and include a few easy-to-reach baskets in the pantry filled with post-activity snack options so your family can help themselves.
Homework area: Whether your home has a designated homework room or your family prefers to sit at the kitchen island, make sure everyone has the materials they need to tackle homework at home, such as a charger for any school-required devices, paper, pens, pencils, scissors, glue sticks, calculator, etc.
Laundry room: Give each family member a designated laundry basket to corral their laundry, and create a space for muddy clothing to prevent the larger messes from spreading.
Order all school supplies to your new home
If you order your school supplies online, use the delivery address of your new home if you're already in possession. These supplies often come in small packages and boxes, so having them sent directly to your new address will help lessen the number of items you need to pack.
Do a practice school route run
Before the first day of school, do a dry run of how long it will take you to get to the school from your new home. Whether your child will be walking, taking the bus or driving, plan out your daily route so you can be confident of how long it will take you to get to school.
Hire the professionals
There is no need to do it all yourself. Hiring a professional organizer or moving team can help create the necessary processes to implement them in your daily routines. This upfront investment can pay off as you navigate the start of the new school year and settle into your new home with less stress.
Moving is a stressful process, and the start of the school year can bring up big feelings for children, especially if it's a new school.
Published with permission from RISMedia.
Brilliant Bathroom Storage Ideas
August 18, 2023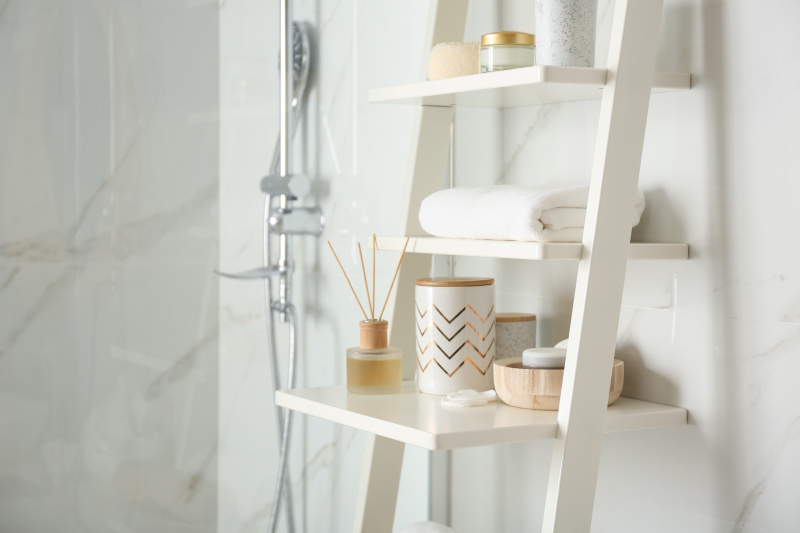 No matter how beautifully designed your bathroom is, it won't feel like the spa-like setting you crave if it's messy and cluttered. A streamlined and orderly bathroom can create a sense of calmness that will stay with you throughout the day and help you transition into a restful night's sleep. Read on for brilliant bathroom storage ideas for a functional and fresh bathroom.
Floor-to-ceiling shelving
Bathroom storage is often limited to under-sink shelves. Install shelving up to the ceiling if you have awkward or unused corners. Mixing open shelving and closed cabinetry creates a perfect blend of function and aesthetics.
Custom drawers
Custom bathroom drawers create smarter storage. Building drawers to accommodate your needs means every item has its own spot, preventing it from getting too messy and full. For example, deep drawers with heat-proof canisters provide a place to store heat tools, such as curling irons or hair dryers, as soon as you're finished using them. Incorporating USB chargers into the drawers keeps messy cords off your countertop.
Mini refrigerator
Whether you enjoy fresh juice as soon as you wake up or use products requiring refrigeration, installing an under-sink mini fridge can make your morning and evening routines more effortless and accessible.
Laundry drawer
A built-in laundry drawer will help prevent piles of laundry from collecting on the floor. This type of drawer is part of the vanity and will blend seamlessly with the vanity design. A laundry drawer can help corral dirty clothes without taking up floor space.
Built-in linen closet
Building a linen closet in the bathroom means easy access to your linens when needed, and they don't take up drawer space in your vanity. This accessibility will ensure you always have a clean, fresh towel.
Decant everything
Decanting all your visible products into clear or uniform containers will create a clean, streamlined effect. It will help to eliminate visual clutter, helping your bathroom feel more zen and spa-like.
Hooks, baskets and shelves
These smaller storage solutions are a low-effort, high-impact way to help reduce clutter. Hanging a few additional hooks can help contain robes or towels, while extra baskets and shelves can store miscellaneous clothes and toiletries.
Easy access to daily products
While keeping everything concealed and out of the way creates a serene, calm and clean space, some items you use every day are easier to access immediately. Keeping a small tray on the counter with the few things you use daily can make it easier to access them while also keeping them corralled.
Built-in stools
Children's bathrooms can quickly fill up with miscellaneous items, toys and clothes. Stools are often a must-have in children's bathrooms, but they are one more item that takes up space. Pull-out stools that are built into the vanity resemble a drawer, but when they pull out, they become a sturdy stool for your child to reach the sink. Once your children are tall enough, these stools can be replaced with a regular drawer.
Keeping your bathroom clean, clear and clutter-free creates a serene, spa-like space to unwind every evening and can help you start your day with a clear mind.
Published with permission from RISMedia.
Mistakes That Are Making Your Home Too Hot and How to Fix Them
August 17, 2023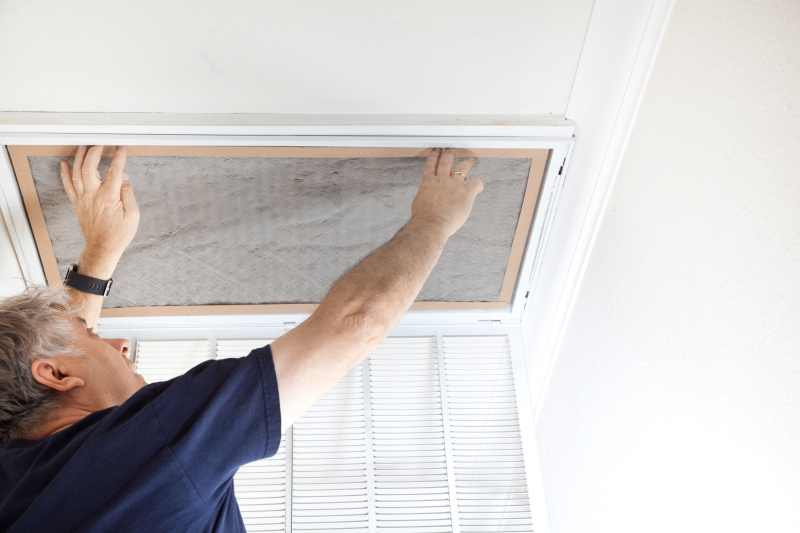 The dog days of summer have arrived, and keeping your house cool can be challenging. If your home is working overtime to keep it comfortable, but you're still warm, some common issues can be easily resolved. Read on to learn about the mistakes that may make your home too hot and how you can fix them.
The filter is dirty
If your home is feeling too hot despite constantly running air conditioning, your indoor air filter may need to be replaced. The filter is the catch-all for all dust, pollen and other allergens that are found in the air in your home. If you leave your windows open or live in an older home, your filter may be working overtime. Indoor filters must be changed often — as frequently as one to three months.
The windows and doors are leaking air
Leaking windows and doors are a common culprit of homes overheating. If the windows and doors aren't correctly sealed, the cool air will flow out and the hot air will come inside. The doors and windows will need to be resealed. If resealing doesn't remedy the issue, they may need to be replaced.
Poor insulation
A home with poor insulation means the temperature will never be fully regulated. If the house and attic are correctly insulated, the air conditioning system will have to work overtime to keep the house cool, but it will only cool the home partially. The attic is the best place to check to see if it's been correctly insulated.
The house needs an additional system
The air conditioning unit installed in your home may need to be bigger, or you need another unit. If the house has an addition and the air conditioning system wasn't updated to account for the additional square footage, you may need to add a second or larger unit.
You leave the downstairs windows open
If you love the fresh air and the breeze flowing through the first floor, you may pay for it later when it's time to go to bed. Leaving the first-floor windows open during the war forces the hot air upstairs, which means it can be uncomfortably hot when it's time to go to bed. Ensure the air conditioning is off when the windows are open, and close the windows in the evening so you can ensure it's comfortable by the time you go to bed.
You've skipped regular maintenance
An air conditioning unit should be inspected and serviced annually to ensure it's in working order. An annual visit from a professional means that minor issues can be caught and resolved before they become more significant and costly.
The air conditioning unit needs to be replaced
If you've looked into all the common culprits and your home can't cool down, the system may need to be replaced entirely. An air conditioning unit can last up to 15 years, so if your unit is approaching this age, it may be time to replace it.
Published with permission from RISMedia.
Kitchen Features to Help You Navigate the Room Effortlessly
August 17, 2023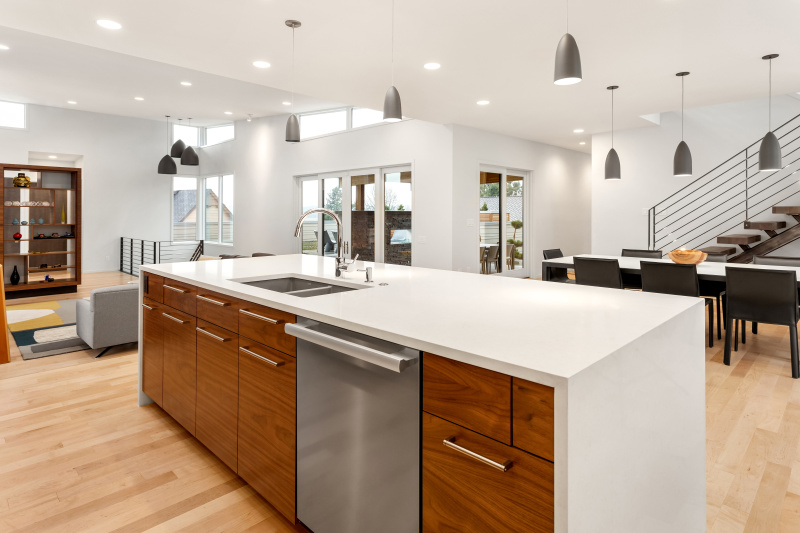 One of the hallmarks of a luxury space is an area that is easy and comfortable to use. A kitchen serves two crucial roles—being highly functional to prepare food quickly and efficiently and also being a comfortable space to gather and entertain. Both of these roles require unique features. Read on for the kitchen features that will help you navigate the area effortlessly.
The correct storage
A kitchen's storage can be highly customizable based on how the kitchen is used. This customization level can help navigate how you prep, cook and use the kitchen significantly easier. Working with a kitchen designer is essential to selecting the best storage solutions for you. Understanding how you cook, prep, clean and use the kitchen will help to determine the features you need included in your drawers and cabinets. The small appliances, utensils, dishes, pots, pans and serveware you own are all elements to consider. You may opt for customization that includes pull-out shelves on the bottom cabinets, built-in pull-out cutting boards over the garbage can, custom shelf sizes for your collection of pots and pans, a storage tower to conceal spices and oils and more.
A sink workstation
The kitchen sink is a spot for washing hands, dishes, prepping food and more. This hardworking spot needs more than a basin and a faucet to optimize its functionality. A touchless faucet means you don't have to touch the handle with bacteria or dirt, and built-in prep bowls, strainers, drying boards and cutting boards transform your sink into a much-needed workspace.
Personalized island
A kitchen island can often be a home's primary gathering spot. Thoughtfully considering how you use both the kitchen and the island can help you design an island that caters to your lifestyle. If everyone always gravitates to gathering around the island, perhaps you build a dining table that connects to the island. Or, if you have a busy household with different meal times and eating on the go, adding warming drawers will keep meals hot, and refrigerator drawers are an easy way to grab a quick and healthy snack.
Build a scullery
A scullery is a smaller kitchen off the central kitchen that may have additional dishwashers, ovens, a sink, prep and counter space, a place for small appliances, and plenty of storage for dishes and platters. A scullery keeps the prep and cooking mess out of the kitchen and the kitchen surfaces clearer. If you love to cook, entertain or have an open floor plan, a scullery may be a home feature for you.
Multi-use areas
Since everyone naturally gravitates towards the kitchen, lean into the multi-use concept. Instead of letting your kitchen island become taken over with homework, projects and household paperwork, create designated areas in the kitchen. These multi-use spots may be built-in homework stations with comfortable seating and charging stations, or a household command center to corral all the mail, paperwork and miscellaneous items you need to keep your household running efficiently.
Published with permission from RISMedia.
How to Be More Self Sufficient and Reduce Your Living Expenses
August 17, 2023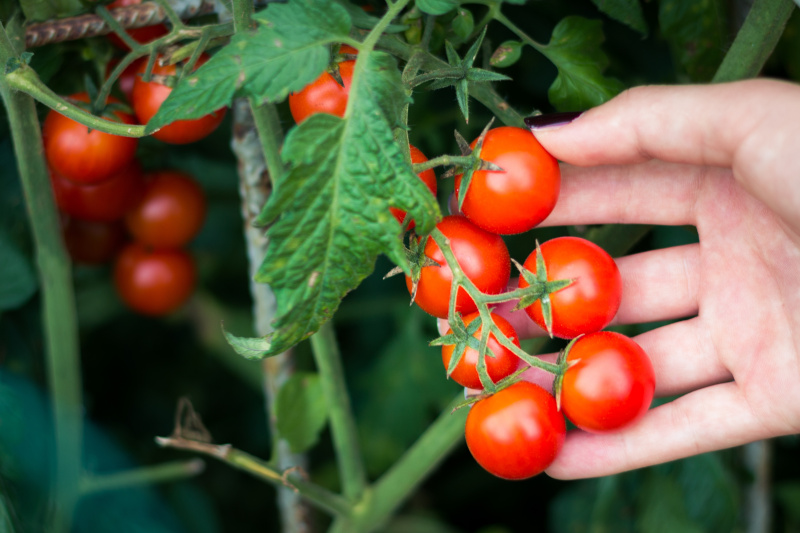 Rising costs have homeowners stretching their budgets and being forced to make tough decisions. Cutting back on what you buy and becoming more self sufficient can put you on a path toward greater financial freedom.
Grow Your Own Food
Eating plenty of fruits and vegetables is essential for good overall health, but popular forms of produce can be expensive, especially at certain times of the year. You can save a lot of money by growing your own vegetables, fruits, and herbs.
You don't necessarily need a large area in your yard. A small space on your deck or patio can be enough. You can grow food in containers or use an intensive gardening method to make the best use of the square footage that's available. You can even grow some vegetables indoors.
You'll probably get a lot more food than you can use all at once. Learn how to freeze, can, and dehydrate food to keep it from spoiling.
Some foods are only available at grocery stores at certain times of the year. If you grow seasonal vegetables in your own at-home garden and store them, you'll be able to incorporate them in your favorite meals, no matter the season.
Raise Animals
Depending on where you live, you may or may not be permitted to keep animals such as chickens, ducks, and goats in your yard. If owning livestock is allowed in your area, you can have access to fresh eggs, milk, and meat and cut your grocery bills. Before you decide to move animals into your backyard, research local laws.
Switch to Solar Power
For many homeowners, utility bills are an endless source of stress. Costs keep creeping upward, and fluctuations from season to season can make it difficult to budget.
Installing solar panels on your roof can provide you with your own energy source and reduce your family's impact on the environment. You'll have to pay an upfront cost for installation, but the long-term savings can more than make up for it. Solar panels can also make your house appealing to potential buyers if you decide to sell it in the future.
Use Things You Already Have
Often, people purchase new clothing, furniture, and other items they don't actually need. Before you head to a store or an online retailer, ask yourself if you can use an item you already have instead of buying something new. If you look through your closets or garage, you might discover something that's been sitting there for years and realize that you can repurpose it for a fraction of what it would cost to buy a new product.
Being More Self Sufficient Can Transform Your Life
Reducing your living expenses can free up money that you can use to pay off your mortgage faster, take a vacation, or save for retirement. You'll feel less stressed, enjoy the personal satisfaction of being more independent, and possibly discover some new hobbies.
Published with permission from RISMedia.
What Is the BRRRR Real Estate Investing Strategy?
August 16, 2023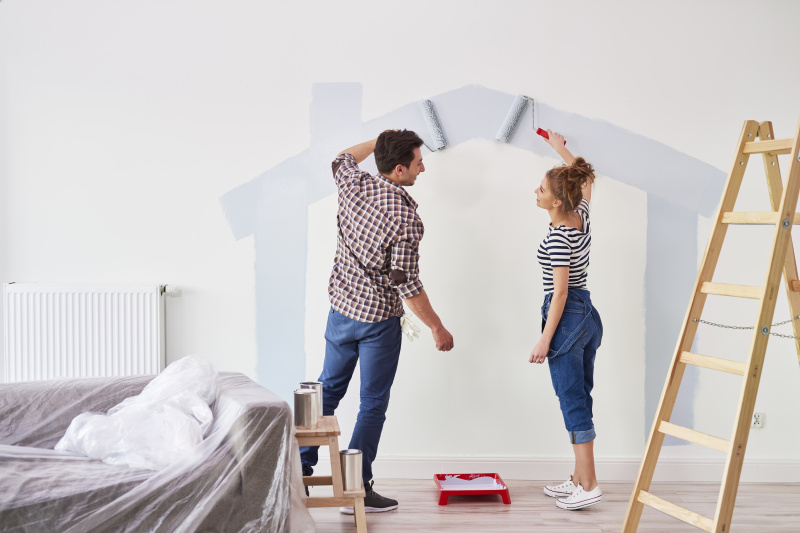 Investing in real estate can help you generate additional income and give your family greater financial security. One popular approach is the BRRRR Strategy.
How It Works
The BRRRR Strategy is a five-step process (Buy, Rehab, Rent, Refinance, Repeat). To be successful, you'll have to follow the steps in order and understand the risks associated with each.
The first step is to buy a distressed property. It might be a house that doesn't meet building codes and needs significant aesthetic upgrades before it can be rented out.
The next step is to rehab the property. You should start by addressing any safety issues, such as structural defects and outdated electrical wiring, to get the building up to code. Then you can focus on aesthetic improvements that will make the house more appealing to renters.
Once you've made repairs and spruced up the property, you can rent it out. You should research local rates for similar properties and set the rent at a fair rate that will attract tenants. Before you agree to lease the property, check a prospective tenant's credit, criminal background, and references, in accordance with state and local laws.
After you've rented out the house, you'll do a cash-out refinance. You'll take out a new mortgage with a loan balance that's higher than the amount you owe. That will allow you to access some of the equity you've built up and receive a lump sum.
The final step is to repeat the process. You'll use money from the cash-out refinance to purchase another distressed property, then rehab it, rent it out, refinance the loan, and buy yet another property.
Benefits of the BRRRR Strategy
Following this process can help you generate a steady stream of passive income. You might decide to reduce the number of hours you work or quit your job altogether, or you might prefer to keep working and use your extra income to pay off the mortgage on your residence, take more vacations, or save for retirement and your kids' college tuition.
Downsides of the BRRRR Strategy
Although many investors have found success with the BRRRR real estate investing method, others have not. Understanding the problems that can crop up along the way can help you avoid them.
First, you'll have to find a distressed property at a reasonable price. If it doesn't meet a lender's requirements, you might be unable to get a traditional mortgage. You'll need to make improvements that will raise the house's value and that can be completed fairly quickly.
Mortgage lenders generally won't approve a refinance for a rental property unless the owner has already lined up tenants. Finding qualified renters can be difficult and time consuming. You'll have to meet a lender's other refinancing guidelines and pay closing costs.
Is BRRRR Right for You?
BRRRR is one of many real estate investing strategies. Consider the pros and cons of this and other methods to figure out which is best for you.
Published with permission from RISMedia.
Keeping Your Home Clean and Organized Can Help Keep Your Family Safe
August 16, 2023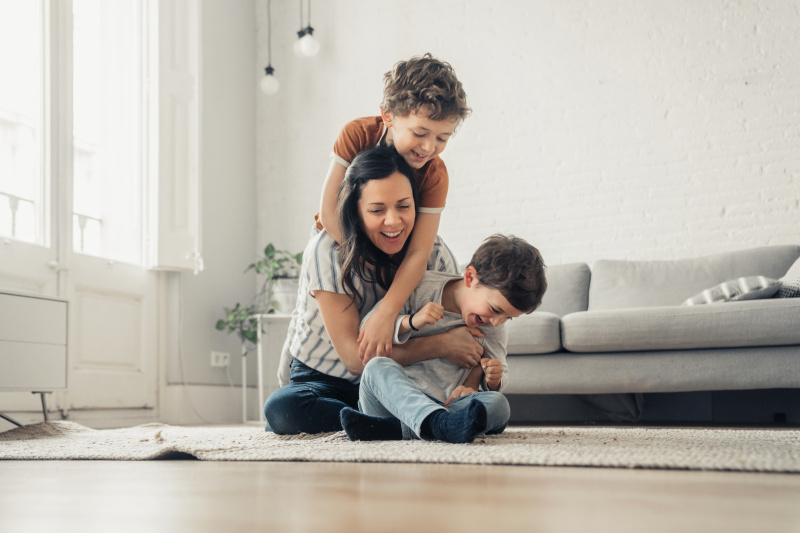 Maintaining a clean and organized home environment can make you feel relaxed and make it easy to find things when you need them. It can also protect your family and pets from serious injuries.
Prevent Tripping and Slipping Accidents
Toys that are scattered on the floor, shoes that are lying near the door, and things that are left on the stairs to be carried up later can all be tripping hazards. Anybody can trip and fall, but young kids, senior citizens, and people who have trouble walking or poor vision is at greater risk.
Go through your house every day and pick up clutter. If necessary, set rules and get some containers where people can put toys and other items instead of leaving them lying around.
Slipping on a wet floor can lead to a fall and serious injuries. If people and pets come in out of the rain and leave puddles of water on the floor, or if a child spills a drink and nobody wipes it up, someone can slip and get hurt. Designate a place to put wet shoes and boots, wipe pets' paws, and clean up spills right away to prevent an accident.
Identify Fire Hazards
Placing flammable objects near appliances and heat sources can increase the risk of a fire. Clutter can make it hard to spot a fire hazard, such as a damaged electrical wire or outlet. Regularly cleaning up can help you prevent a problem or spot an issue so you can address it.
Protect Kids from Choking
Babies go through a stage when they seem to put anything they can reach in their mouths. Small toys and other seemingly harmless objects can be choking hazards. Put things back in their designated storage places when they aren't being used to help keep young children safe.
Prevent Cuts
Silverware, scissors, opened cans, and other common household items can cause serious injuries if young and inexperienced children get their hands on them. An unsuspecting person or pet can also get hurt if a sharp object is left somewhere it shouldn't be. Make sure that anything that could potentially cut someone is put away in a secure location when it isn't being used.
Lock Up Household Chemicals to Avoid Poisoning
Cleaning supplies, laundry and dish detergent, and prescription and over-the-counter medications can cause serious illness, or even death, if they're consumed. If you have young kids or pets, it's critical to keep those sorts of things out of reach. Use child safety locks to keep cabinets secure.
A Clean Home is a Safe Home
Taking a little time each day to clean up can protect your loved ones from harm. Talk to your family about safety, create strategies to make it easier to stay organized, and work on developing new routines that everyone can follow.
Published with permission from RISMedia.
Should You Buy a Home Generator?
August 16, 2023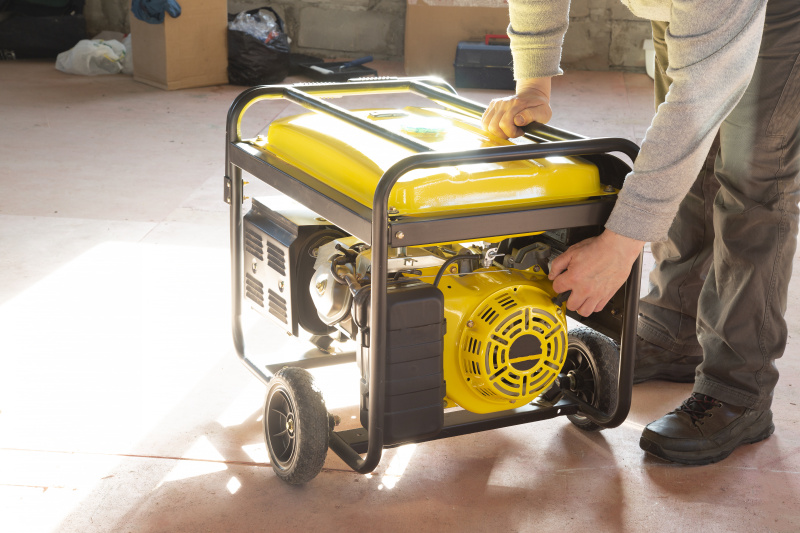 A power outage can be an inconvenience, at best. If the electricity is out for days, you lose power during extremely hot or cold weather, or a member of your family requires a medical device that runs on electricity or takes medication that needs to be refrigerated, a power outage can be life threatening.
A generator can provide you with a backup source of energy until the utility company makes repairs. It can be expensive, but you might decide that the cost is worth it.
Types of Home Generators
A standby generator is permanently installed outdoors and can be fueled by natural gas, diesel, or propane. It stays in standby mode while the electricity is on. If the power goes out, the generator automatically kicks in to keep lights and appliances running.
A standby generator can take up a significant amount of space in the yard, and it must be far enough from the house to prevent carbon monoxide poisoning. Depending on the size and layout of your property, finding an appropriate space to put a generator might be challenging.
A portable generator provides less power than a standby whole-house generator. It can be used to provide power to part of a house or to vital appliances, such as the refrigerator, and some lights.
If you have a portable generator and you lose power, you'll have to take the generator out of storage, hook it up a safe distance from your home, and cover it to protect it from rain and snow. Most portable generators are fueled by gasoline, but some use diesel, natural gas, or liquid propane. Fuel must be stored in a safe location. Some generators are noisy. Portable generators tend to produce more noise than standby models.
Cost of a Home Generator
Since a standby generator turns on automatically during a power outage, it's more convenient than a portable generator. A standby model is also significantly more expensive. It can easily cost several thousand dollars, not including installation. No matter what type of generator you get, you'll have to pay for fuel, change the oil and filter, and have a professional inspect it from time to time. Your maintenance schedule will depend on how often the generator is used.
Is a Home Generator Worth the Money?
If your area often loses electricity during storms, a generator can be a wise investment. A power outage that lasts for several days can make life unpleasant and put people's lives at risk. If someone in your house has medical issues that require electricity, a home generator might be a necessity.
If you worry that you might lose power every time you find out that a storm is predicted, installing a home generator can give you peace of mind. Even if you only use it from time to time, knowing that you have it can help you rest easier. Weigh the cost against the potential benefits to figure out if getting a generator makes sense for you.
Published with permission from RISMedia.
When Will You Be Required to Get a Home Appraisal?
August 15, 2023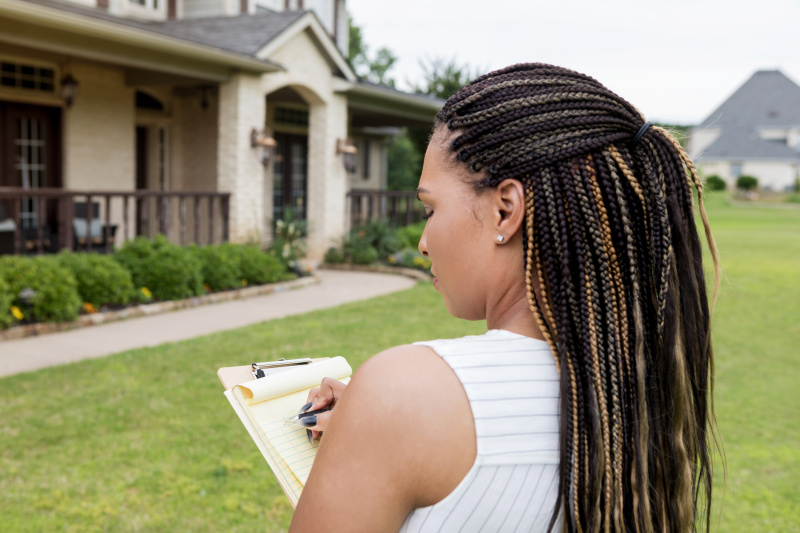 An appraisal is an independent assessment of a house's value. A lender wants to know how much a property is worth before it approves a mortgage or allows a current owner to refinance or tap into home equity.
What's Involved in a Home Appraisal
Appraisals can be conducted in several ways. Sometimes an appraiser comes inside the house to conduct an inspection and measure its square footage. In other cases, an appraiser drives by the house and only looks at the exterior. An even simpler version is conducted using software that gathers local real estate data and calculates a home's value.
The property that's being appraised is compared to similar houses in the area that have sold recently. Other factors, such as the home's location and the condition of the neighborhood, can influence the property's appraised value.
Why You'll Need an Appraisal to Buy a House
A lender doesn't want to give a homebuyer more money than a house is worth. To avoid that scenario, a lender requires an appraisal before granting final mortgage approval.
If the house appraises for an amount that's equal to or greater than the sale price, the deal can proceed. If it appraises for a lower amount, the seller can reduce the price, or you can pay the difference in cash or walk away.
Why You'll Have to Get an Appraisal Before You Refinance
If you currently own a house and you want to refinance your mortgage, the lender will most likely require you to get the property appraised. That will help the lender make sure that the new loan amount is in line with the house's current market value.
Why You'll Need an Appraisal to Access Home Equity
You might want to take out a home equity loan or a home equity line of credit to finance home improvements, pay off credit card debt, or cover another large expense. The amount of money that you'll be able to use is calculated by comparing your home equity to the property's value. The lender will have to know how much the house is currently worth to figure out how much money or credit to give you.
Who Pays for an Appraisal
Fees for appraisals vary. In the case of a potential home purchase, the buyer generally pays the fee. If a current owner wants to refinance a mortgage or take out a home equity loan or line of credit, the owner pays the appraisal fee.
Published with permission from RISMedia.