Today's Top Real Estate News
Provided by RISMedia News
02/28/2020
Top 7 Most Profitable Home Features
February 28, 2020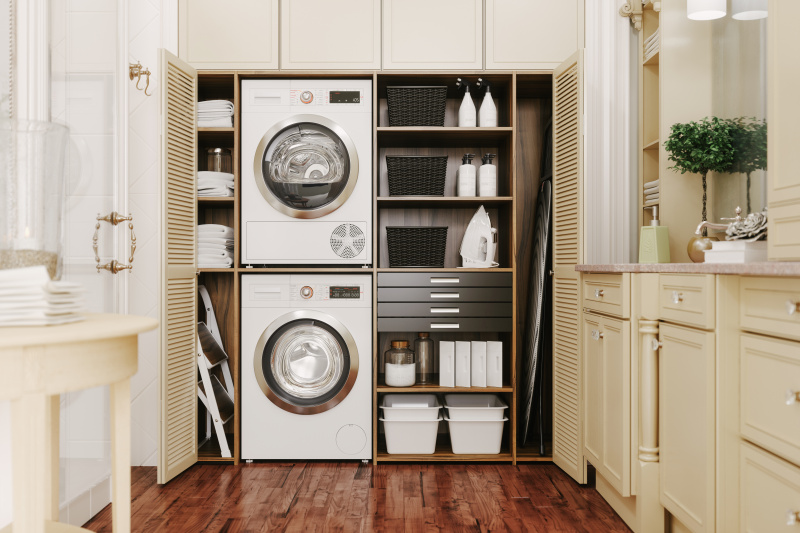 Improving your home before you sell it can seem like wasting money. After all, if you're not going to live there much longer, why remodel or add features you won't get to use much?
Because, as any real estate professional will tell you, the upgrades can help you recoup the cost and more in a higher selling price for your home. Without some updates, home sellers may realize their home is not worth as much as they thought.
Here are some of the features that increase the resale value of a home:
1. Laundry Room
Starting at $1,000, adding a laundry room to a home helps clean out other rooms where clothes may be stacked and can keep the living space tidier.
The basement is the easiest place to put a laundry room. Another option is to add a laundry closet that fits a washer and dryer and some shelves.
2. Energy Efficient Items
Energy Star-qualified windows and appliances can be good selling points for buyers looking to save on their utility bills.
A water-efficient washing machine can cost anywhere from $500 – $1,800, while a dishwasher that senses how dirty the dishes are so that less water is used costs about $225 – $1,600.
3. Ceiling Fan
For as little as $50, a ceiling fan can lower cooling costs when used with an air conditioner. After chilling a room, a ceiling fan can keep the room cool and allow the thermostat to be raised a few degrees.
4. Patio
For about $950, you can add a 120-square-foot concrete patio. This feature can be very appealing to buyers and can make a backyard look much more inviting. Add a table and some patio furniture, and buyers can envision themselves sitting outside with friends at a party.
5. Hardwood Floors
Since they are easy to maintain and have a clean look, hardwood floors are gaining ground in popularity. If refinished periodically, hardwood floors can last a lifetime, compared to about 10 years for carpet.
6. Garage Storage
Storage space always seems to be lacking in homes, especially for growing families. Add some storage to a garage to keep clutter out of a home's living areas and you've essentially created a bonus space.
Storage in a garage can include cabinets, shelves, rows of boxes, and improved lighting and extra electrical outlets.
7. Exterior Lighting
Light fixtures are relatively inexpensive, and illuminating the outside of your home doesn't have to be a Disneyland-at-night event. At the very least, put spotlights on walkways and the driveway so that nighttime visitors won't stumble to your door in the dark.
Published with permission from RISMedia.
4 To-Dos Before You Sell
February 28, 2020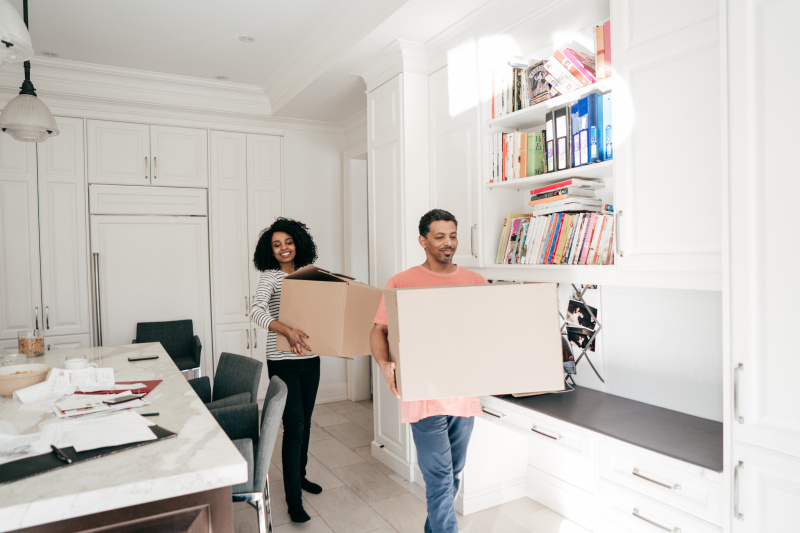 The weather's better in a neighboring state.

It would be nice to be closer to the grandkids.

Those are a lot of stairs to walk up.
Whatever the reason, the idea of selling is beginning to have some appeal—but you might not be quite ready to start packing or see a "For Sale" sign in your yard.
If that sums up the way you're feeling, you are not alone. Over 6 percent of Americans between 55 and 64 move every year, according to the Over-50 Council of the National Association of Home Builders.
But even if you're not quite ready to make the leap, there are things you could do while you are still in the thinking stage.
Get rid of the guilt. A feeling that they are the keepers of family heirlooms is the top reason seniors hesitate to move. So, this is the time to get rid of that guilt by transferring as many of those heirlooms as possible to the people who will inherit them anyway. Ridding yourself of emotional tie-downs will make it easier to make a more sensible decision about moving.
Get rid of clutter. Now it's time to clear out the clutter—dust-catching knickknacks, old draperies and area rugs, any furniture you don't need. Go through every room and make a list broken down into three categories: keep, toss and donate. It may be difficult at first, but try to fall into a rhythm. At the very least, if you decide to stay, your home will be easier to navigate. If you decide to move, your streamlined rooms will be more attractive to buyers.
Do it again in 30 days. Once you are accustomed to the new look of your home, go through it again. Chances are it will be a lot easier to decide what to keep, toss or donate.
Published with permission from RISMedia.
Plan Ahead for Peak Travel Seasons
February 28, 2020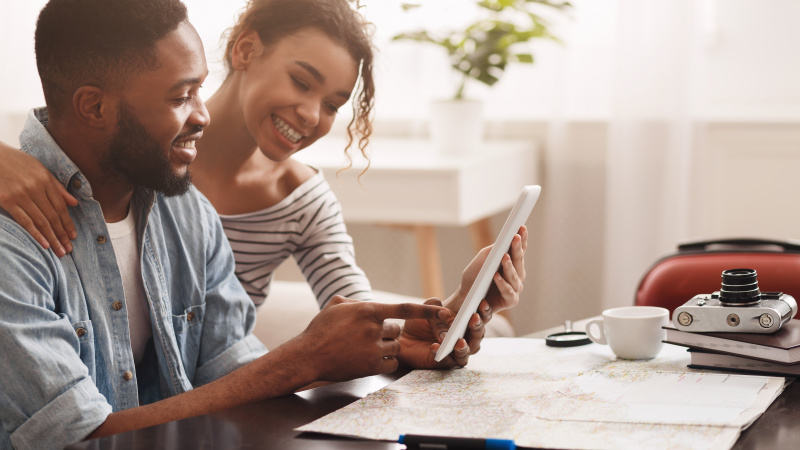 (Family Features) A family getaway is the perfect chance to unwind and reconnect with loved ones away from the distractions of daily life. However, peak travel times like Memorial Day and Fourth of July weekend are some of the busiest times of the year, which can mean limited options.
Booking travel early not only gives you more time to get excited leading up to your trip – it gives you more time to plan, helping take some of the stress out of family vacation.
"The key is to book vacation homes before traffic peaks, so you'll find the best selection for the amount you want to pay," said Melanie Fish, Vrbo family travel expert. "There are clear times when demand surges. Booking your stay before that surge ensures you'll get that house with a pool right on the beach or that mountain cabin with enough beds for all the cousins."
If you're considering one of these high travel periods for a family trip in 2020, get ahead of the curve with these tips for advance booking dates from the travel experts at Vrbo.
Memorial Day
Marking the beginning of summer, Memorial Day is an ideal time for a beach getaway. Two of the top destinations are on the shores of Alabama alongside Santa Rosa Beach in Florida's Emerald Coast. Make travel plans by mid-April so you can soak up the sunshine and get away from it all to celebrate the long weekend.
Summer
Summer is the ultimate time to take a family beach vacation, and for the best selection you'll want to make reservations before the end of April, especially if you're considering a vacation home. Staying in a vacation home can take the stress out of a family summer vacation, particularly as extra space means extra bedrooms for the adults to relax after the kids go to bed. Top destinations with many vacation homes to choose from include Panama City Beach, Florida; Gulf Shores, Alabama; and Myrtle Beach, South Carolina.
Fourth of July
Fourth of July falls on a Friday this year, which means families from coast to coast will be enjoying a long weekend together, whether it's the immediate clan or extended relatives, too. Be sure to make travel arrangements by late May for the best selection and rates. The Florida and Alabama coasts are popular choices for a mid-summer getaway.
Labor Day
Often considered the final hurrah of summer, Labor Day weekend is the perfect time to kick back and relax. A vacation home at the lake or beach can allow you to take advantage of amenities like outdoor grills so you can enjoy one last sun-kissed meal with the family. Make plans by the end of July, especially if you're considering a popular destination like Myrtle Beach.
Find more travel tips and start planning your family getaway at vrbo.com.
Published with permission from RISMedia.
Sustainable Home Upgrades for Better Health
February 27, 2020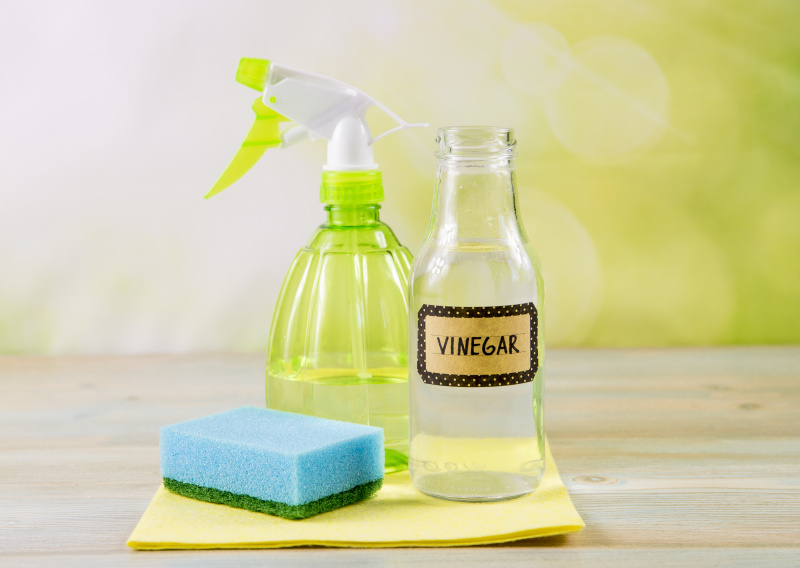 (Family Features) When you're on a quest to create a home environment that promotes wellness, it can be difficult to know where to begin. One easy solution is to look for small changes that improve your personal well-being while also promoting a better environment overall.
Consider these sustainable projects and changes for a healthier, happier household:
Rethink window treatments. Windows can affect a home in numerous ways, both good and bad. On the upside, ambient light is a natural mood-boosting alternative to energy-hungry fixtures. Windows add character, and the right window treatments can play an essential role in a decorative scheme. In the winter, windows can also be natural conveyors of the sun's heat, reducing your reliance on energy.
You may also be surprised to learn that the window treatments you choose to help manage light and climate can play a big role in your home's health and sustainability. Drapes can be difficult to clean, which means they can trap dirt, dust and other allergens that tarnish air quality. Many blinds use synthetic materials, making them less than ideal earth-conscious options. Your best bet is bamboo or wood treatments that are certified as eco-friendly and easy to keep clean.
Lessen the laundry load. Reducing the amount of laundry you do not only saves time but is also better for the environment. Washing clothes accounts for 15-40% of the water consumption for an average family of four, according to Home Water Works, and the annual energy consumption of typical electric clothes dryers often equals the cost of running a new energy-efficient refrigerator, clothes washer and dishwasher combined.
An alternative like a heated towel rack uses less energy than a standard dryer (about the same amount of electricity as a few light bulbs). Not only does an option like an Amba heated towel rack save energy and time by reducing the frequency of washing towels, it keeps them dry and free of mold and mildew between washes. Plus, wrapping up in a warm towel can help reduce joint stiffness and muscle spasms, according to research by the Johns Hopkins University School of Medicine. With 150 affordable mounted and free-standing models made from 100% recyclable, marine-grade stainless steel, and custom color options available, it can be easy to add a stylish accent to bathrooms, laundry rooms or mudrooms.
Reduce household chemicals. It may seem that the stronger, the better is the best approach when it comes to fighting dirt and germs, but in fact, there are many negative health and environmental impacts from harsh cleaners. Opt instead for more natural formulas that deliver the same clean with fewer synthetic ingredients.
Aside from cleaners, there are likely numerous other sources of potentially risky chemicals throughout your home, including furniture, clothing and bedding that requires dry cleaning. Products containing chemical dyes and synthetic materials are not only potential irritants, they often also carry the weight of lesser earth-friendly production practices. Linens made from natural materials may help you avoid unnecessary exposure to chemicals, and you can readily find options that help alleviate concerns about allergens and allow you to support sustainable manufacturing practices.
Learn more about sustainable products and ideas for a health-conscious home at ambaproducts.com.
Published with permission from RISMedia.
Some Over-the-Air TV Frequencies are Changing
February 27, 2020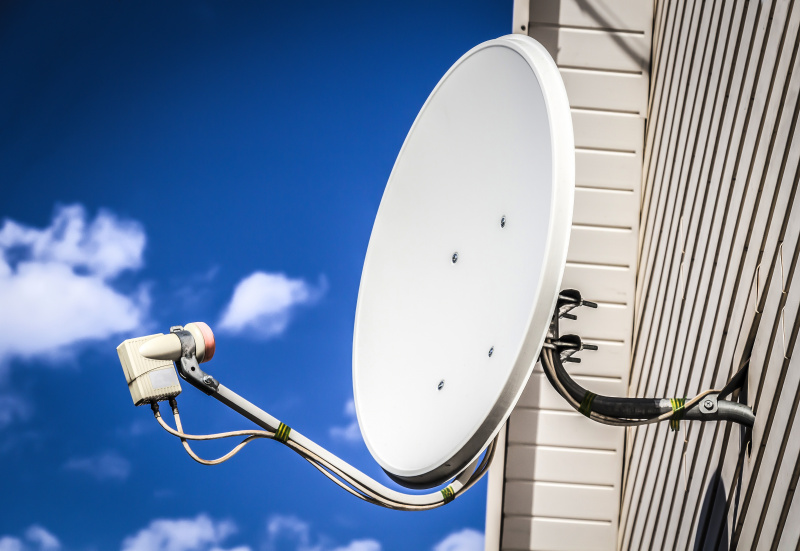 (Family Features) If you rely on a rooftop or indoor antenna for your TV viewing, changes that may affect your local channels are happening.
The Federal Communications Commission (FCC) is making more airwaves available for new high-speed wireless services and, as a result, some over-the-air TV broadcast frequencies will change.
"Some TV stations across the nation are changing frequencies to help make airwaves available to meet ever-growing consumer demand for high-speed mobile broadband services such as 5G," said Jean Kiddoo, FCC incentive auction task force chair. "The channel numbers on the TV are not changing, but viewers who use a rooftop or indoor antenna need to rescan their televisions to continue receiving those channels. The process is the same as when viewers first connected their TVs to the antennas and scanned them to find local channels, and the FCC has resources to help viewers who may need assistance."
Viewers who watch TV with antennas need to rescan their TVs, but don't need to buy new TVs or purchase converter boxes. Cable and satellite subscribers are not affected by these changes.
The frequency changes are happening on a rolling basis through July 2020, so not all changes will happen at the same time. TV stations will give you at least 30 days' notice that their channels are changing frequency. You should be on the lookout for announcements by your local channels on when to rescan, and if you notice a channel you normally watch is missing, try rescanning in case you missed the notice.
For more information and tips on how to rescan, visit fcc.gov/TVrescan or call 1-888-CALLFCC (1-888-225-5322).
Common Transition Questions:
How will I know it's time to rescan?
Some local TV channels will change frequencies at various times through mid-2020. Your local TV stations will announce their specific "rescan days" on which you will need to rescan. You should be on the lookout for public service announcements and "crawls" running across your TV screen. Broadcasters will provide at least 30 days' notice that their channel is changing frequency.
A good rule of thumb is to rescan your TV anytime you notice a missing channel. If you haven't rescanned in a while, you may be surprised by how many other channels are now available.
Who will be affected by the transition?
People who watch television with an antenna will be affected. Millions of consumers across the country watch free, over-the-air TV using an antenna. Cable and satellite subscribers will not need to take any action.
Will channel numbers change?
No, the channel numbers you see on your TV are not changing, but you will need to rescan your television to update it to find the new frequencies so you can continue receiving those same local channels.
How can I find out which TV stations are changing frequencies?
The FCC website has an interactive map where you can insert your zip code to see which of your local TV channels will be changing and the dates during which you should be watching for the station to announce its "rescan day." To access the map, visit fcc.gov/media/engineering/dtvmaps.
Why are frequencies changing?
The frequency changes are making more airwaves available to meet the demand of American consumers and businesses for increased mobile broadband capacity, new 5G wireless and other advanced high-speed mobile services currently being developed.
How can I find more information?
For more information and tips on how to rescan, visit fcc.gov/TVrescan or call 1-888-CALLFCC (1-888-225-5322) and choose option No. 6.
How to Rescan Your TV
Rescanning your TV to receive the new frequencies is the same process you used to find your local channels when you first set up your TV.
To rescan, look in your TV remote control's "menu" for "channel scan," "program," "rescan," "auto tune" or "auto search" in the "setup" or "channel" function.
Even without these frequency changes, it is typically a good idea to periodically rescan your TV to update the channels you receive since local stations sometimes add new "sub-channels" to their programming. While some TVs do this automatically, you may need to select "scan" or "auto-tune" from the TV menu to start the scanning process.
If you have difficulty, consult your TV owner's manual or call the manufacturer's customer service line for more detailed instructions on how to run a channel scan to find local TV channels. If you need to contact customer service, you can find that information in your TV owner's manual or on the manufacturer's website.
Once the rescan is complete, you should receive all available digital TV channels through your antenna. Except in rare circumstances, no new equipment or services are required.
Published with permission from RISMedia.
5 Overlooked Places to Clean
February 27, 2020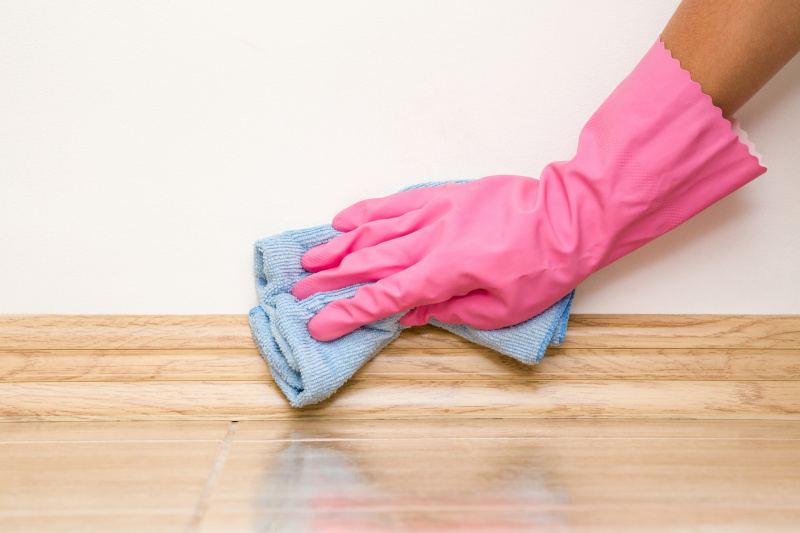 Regardless of how much time you spend cleaning, there are likely to be a few places you overlook. Below are five frequently missed spaces that may need a little elbow grease.
Baseboards.
While cleaning, look down. The baseboards running along the floor may likely need a little TLC, as they commonly pick up dust and debris throughout the year. Give them a scrub at least twice annually.
Doors.
When is the last time you washed the surface of your doors? How about the door jams? Doors get a ton of traffic, especially to high-use places like the bathroom. Give them a wash at least twice a year to remove fingerprints, dust and grime.
Behind Appliances.
Pull out the fridge and stove and take a look at what's lurking back there. In addition to dust, you could find food scraps that attract critters, and even missing cooking accoutrement.
Stairs.
Look closely at your staircases and you will likely find a thick layer of dust in the crevices and cracks. Give them a sweep or a vacuum to keep them in top shape.
Cabinet Interiors.
At least once a year, empty everything out of your cabinets and give them a wipe down. This will remove dust, mildew, cobwebs and any critters that may have moved in. Bonus: with everything out of the cabinets, you now have the ideal opportunity to reorganize! Win!
Published with permission from RISMedia.
4 Home Improvement Ideas
February 26, 2020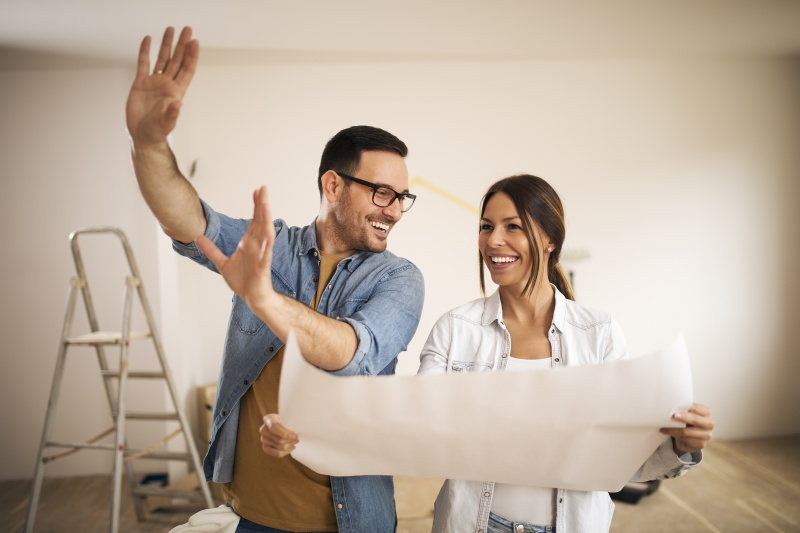 (Family Features) Whether you're thinking about a bathroom update, kitchen overhaul or any other type of home improvement project, these tips from the experts at the National Association of the Remodeling Industry and eLivingtoday.com can help you get started.
Create a Plan
Improving your home can be one of the most exciting projects to undertake. Start by setting realistic expectations, determining your goals and needs, finding inspiration and, perhaps most importantly, setting a budget.
Renovate the Bathroom
You can improve your home's usability and increase its value with bathroom updates or a full renovation. Before you get started, think about these factors: the amount of space and storage you need, features that are important to you, sustainability concerns and accessibility considerations.
Update the Kitchen
The kitchen serves as command-central for most homes, and you can get the most enjoyment out of yours by making purposeful changes, reconsidering the physical space, re-evaluating your shopping style and choosing appliances with care.
Start a Remodel
If it's time for a serious undertaking, a full-blown remodel may be necessary (or simply desired). Remodeling typically calls for hiring a professional contractor, a process you can go about by gathering local recommendations, asking for licensing and insurance, checking references and comparing bids.
Find more home improvement ideas and solutions at remodelingdoneright.com and eLivingtoday.com.
Published with permission from RISMedia.
Why Your Employer Is Checking Your Credit
February 26, 2020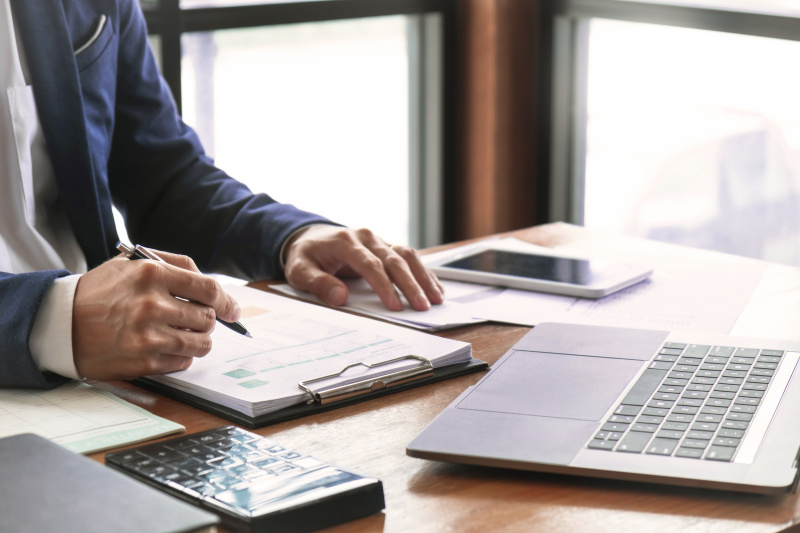 Employers want to see an applicant's credit report for a number of reasons. They may be looking for stability and trustworthiness, such as if you're likely to embezzle or steal from the company. Or they may want to reduce their legal liability for negligent hiring. They may also be looking for a history of financial trouble, judgments against you, evictions or criminal charges, or convictions so they can get a sense of the type of person you are.
Credit Score Versus Credit Report
A credit score is the number on your report that measures your credit risk at any point in time. Information from your credit report—payment history, credit utilization, length of credit history, new credit and credit mix—is put into an algorithm to measure credit risk. Your score ranges from 300 – 850. FICO and VantageScore are the two most popular credit scoring models.
A credit report is a record of your credit history. It includes details about your past and current credit accounts and debts, when and where you've applied for new credit, and collections that have gone to a third party. Public record information such as evictions, bankruptcies, foreclosures, liens and judgments are also included.
What Employers Can Check
Employers can only check credit reports with an applicant's permission, and some states don't allow credit checks at all. The terms "credit score" and "credit report" are sometimes used interchangeably, creating confusion. Federal law only allows a credit report to be checked by an employer, and only then under certain restrictions.
Your employer only gets a modified version of your credit report. It won't be the same one a lender sees. The modified report will show employers information about your loans and credit cards, but won't show identifying information, such as account numbers, year of birth, references to your spouse or anything that violates equal employment laws.
Published with permission from RISMedia.
5 Tips for Travelling By Air With Children
February 26, 2020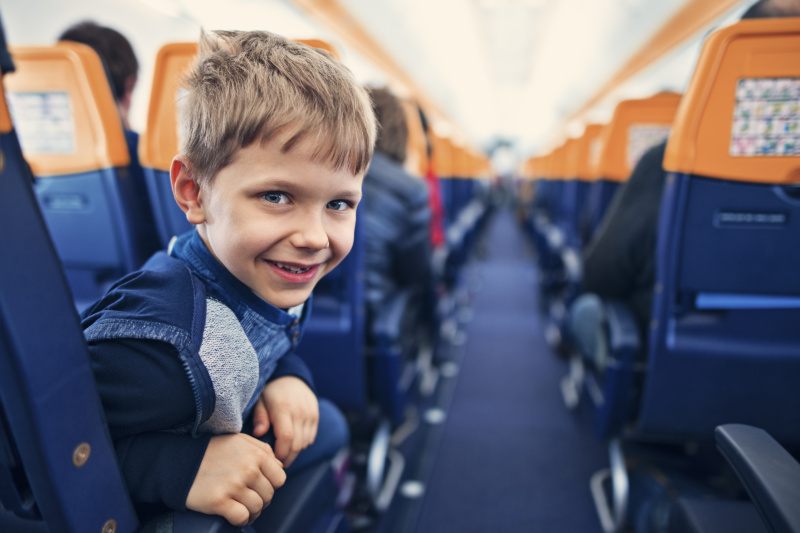 (Family Features) Spring, for some families, means packing bags and heading to the airport for a getaway. However, flying with young children can be stressful.
"New experiences can be exciting for some children, but they can also be frightening, especially if it's your child's first time flying," said Linda Nelson, a program developer on KinderCare's education team. "Talking about what will happen can help your family manage expectations and focus on the fun of travel."
Consider these ideas to help make family airplane travel an enjoyable adventure for everyone.
Schedule Flights Smartly
If you have the ability, pick a flight that works with your child's current eating and sleeping schedules. Aim for a flight that occurs between mealtimes, and try to fly during normal naptime.
Be Ready for Jet Lag
If you're going to cross time zones, plan ahead to combat jet lag. Two weeks before traveling, start making small adjustments to your family's schedule by moving bedtime 20 minutes toward the time zone you'll be traveling. Wait a few days then adjust your schedule again. When you get to your destination, try to stick to your child's regular schedule by taking naps and going to bed as close to his or her normal times as possible.
Pack the Essentials
At the airport, you'll want to move nimbly and hands-free, so opt for a backpack as your carry-on. Pack a change of clothes for each member of the family, diaper wipes, tissues, lotion and lip balm. If your child uses a pacifier, attach it to your child's clothing using a clip. It can help soothe the pressure in his or her ears during takeoff and landing. Also consider packing books, crayons, markers, pencils, paper, activity books and age-appropriate toys to keep your child occupied.
Remember the Snacks
Low blood sugar can turn even the sweetest kids into champion tantrum throwers, so be sure to bring along plenty of healthy snacks in case delays disrupt regular mealtimes. Consider options like homemade granola or protein bars, fresh fruits and veggies, sandwiches or almond-butter pouches. If your flight is long, try to pack snacks that won't create lots of crumbs you'll have to live with until you arrive at your destination. Also remember a spill-proof cup or water bottle you can fill before boarding.
Mind the Rules
Transportation Security Administration (TSA) agents are there to help passengers, but there are also rules that must be followed. Consider these airport regulations before traveling:
Medically necessary liquids like baby formula, baby food, juice and breast milk are not subject to the 3.4-ounce limit.
Children under the age of 12 are not required to remove their shoes during screening.
If you're flying within the United States, children under the age of 18 traveling with an adult usually don't need more identification than a boarding pass. However, some airlines may ask for a birth certificate for lap infants. Call ahead of time to see which documents you need.
Your child will need a passport if flying internationally. Child passports must be renewed every five years until the age of 16.
If your child is traveling internationally with only one parent, you may need to bring a notarized letter of consent from the child's other parent or legal guardian.
For more tips for traveling with children, visit kindercare.com.
Published with permission from RISMedia.
Energy-Efficient Ideas to Upgrade Your Home
February 25, 2020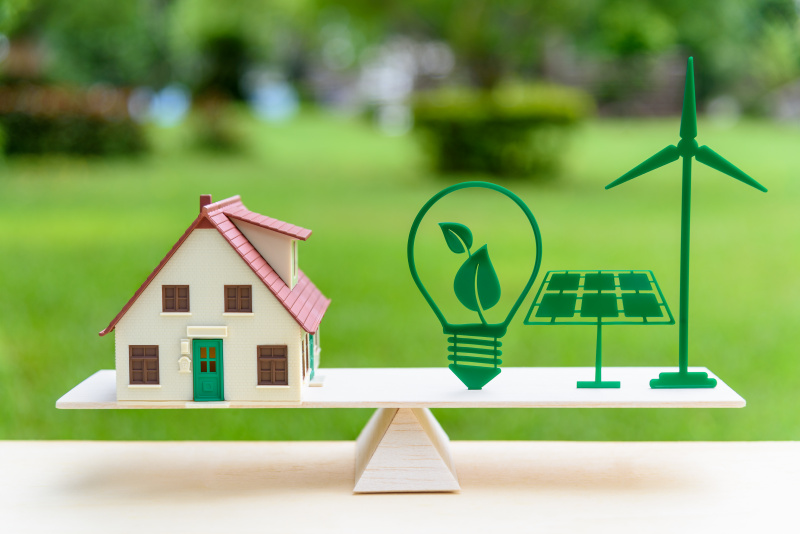 (Family Features) Energy bills are likely among the largest expenses for homeowners, but you can take action to lower those costs. During a remodel, a certified contractor can help you make smart decisions when it comes to selecting appliances, windows and insulation for your projects.
Though upgrades made with efficiency in mind can vary depending on the climate you live in, the biggest energy users are typically the heating, ventilation and air-conditioning systems and water heater, all of which make up about 60% of a typical home's energy budget.
Learn how you can reduce your home's energy reliance and environmental impact with these tips from the experts at the National Association of the Remodeling Industry:
Heating and Cooling
Climate control is one of the largest home energy users. A programmable thermostat is a simple starting point and can save up to one-third of heating and cooling costs. Cutting-edge models can even learn your family's behaviors and tweak usage for maximum savings. Additional ways to save energy include sealing leaky ducts, cleaning or changing air filters regularly and replacing your furnace or air conditioner with an energy-efficient model, particularly if your heating and cooling systems are more than 15 years old.
Insulation
Studies show that only 20% of homes built before 1980 were well-insulated. Depending on when your home was built, adding insulation in the attic and walls can be one of the fastest and most cost-effective ways to reduce energy waste. Not only does better insulation reduce energy loss and improve comfort, it's an upgrade that generally adds to the value of your home with an estimated 95% return on your investment.
Windows
High-performance windows not only lower heating and cooling bills, they also reduce heat gain during warmer months and add a layer of insulation when you need to keep the heat inside. Triple-pane, Low-E insulated frame windows can save 33% of the heating cost for a typical home in cooler climates, and in hotter environments, double-pane, low solar-gain windows can reduce cooling costs by up to 32%.
Lighting
The average house dedicates 5-10% of its energy budget to lighting. To cut your use, switch to LED lights, turn off unneeded lights and, where possible, use natural light. Other measures, like relying on task lights and installing motion detectors, can help further limit your lighting-related energy usage.
Appliances
The refrigerator is a major energy drain, accounting for up to 15% of the energy bill in some homes, particularly models that are 15 years old or older. Design plays a major role in a refrigerator's efficiency; it needs adequate air flow for optimal function. Be realistic about your needs and only buy as big a unit as you require. Be aware that ice makers and dispensers not only add to the up-front cost, they're also less efficient. As with any appliance, shop for a model that offers as many energy-saving features as you can afford.
Landscaping
Trees positioned to reduce summer sun and winter wind can reduce a household's energy use by 25% or more. In summer, trees can lower air temperature as much as 9 F through shading and evapotranspiration. In winter, a well-designed landscape can cut heating bills by about one-third.
Find more tips for creating a more energy-efficient home at remodelingdoneright.com.
Published with permission from RISMedia.